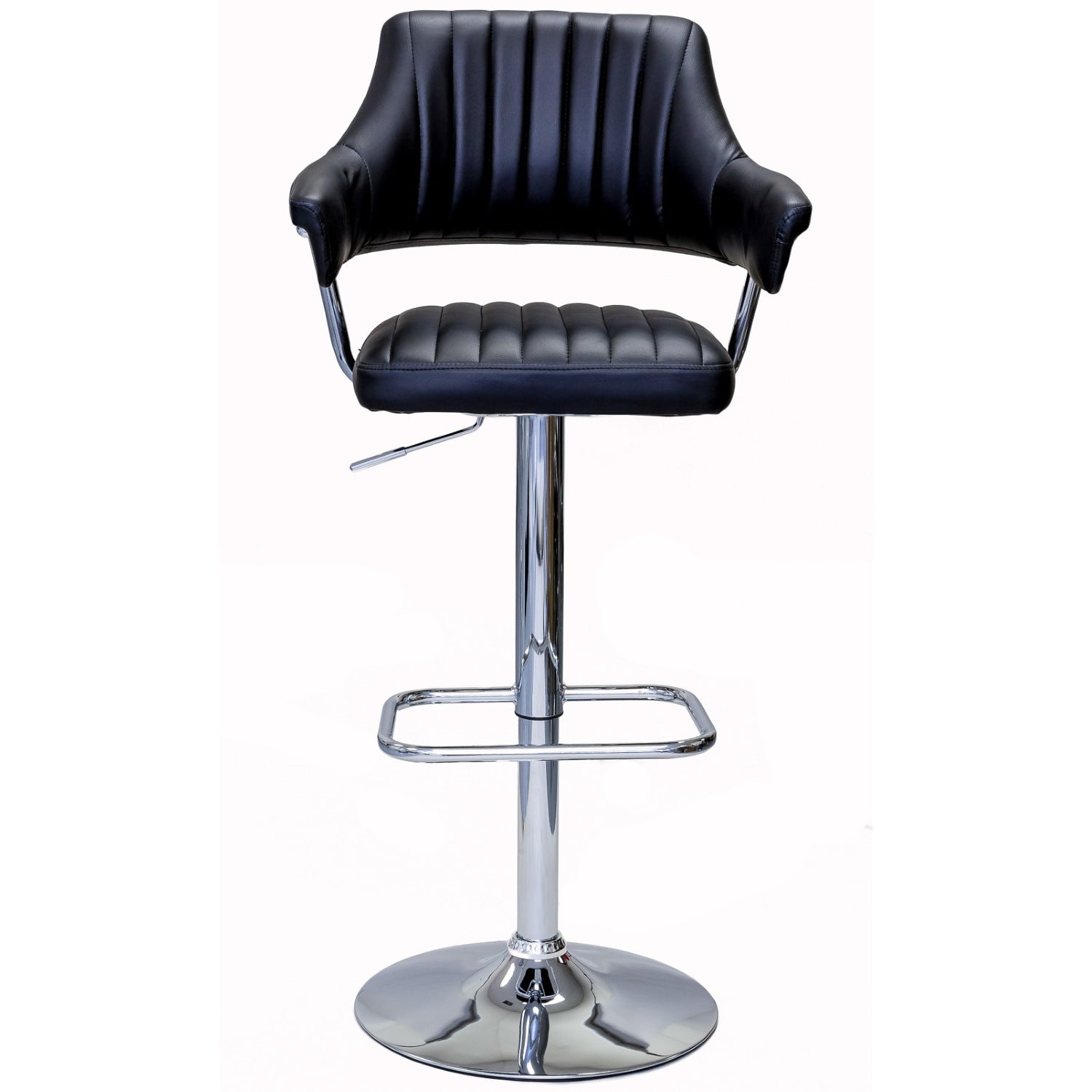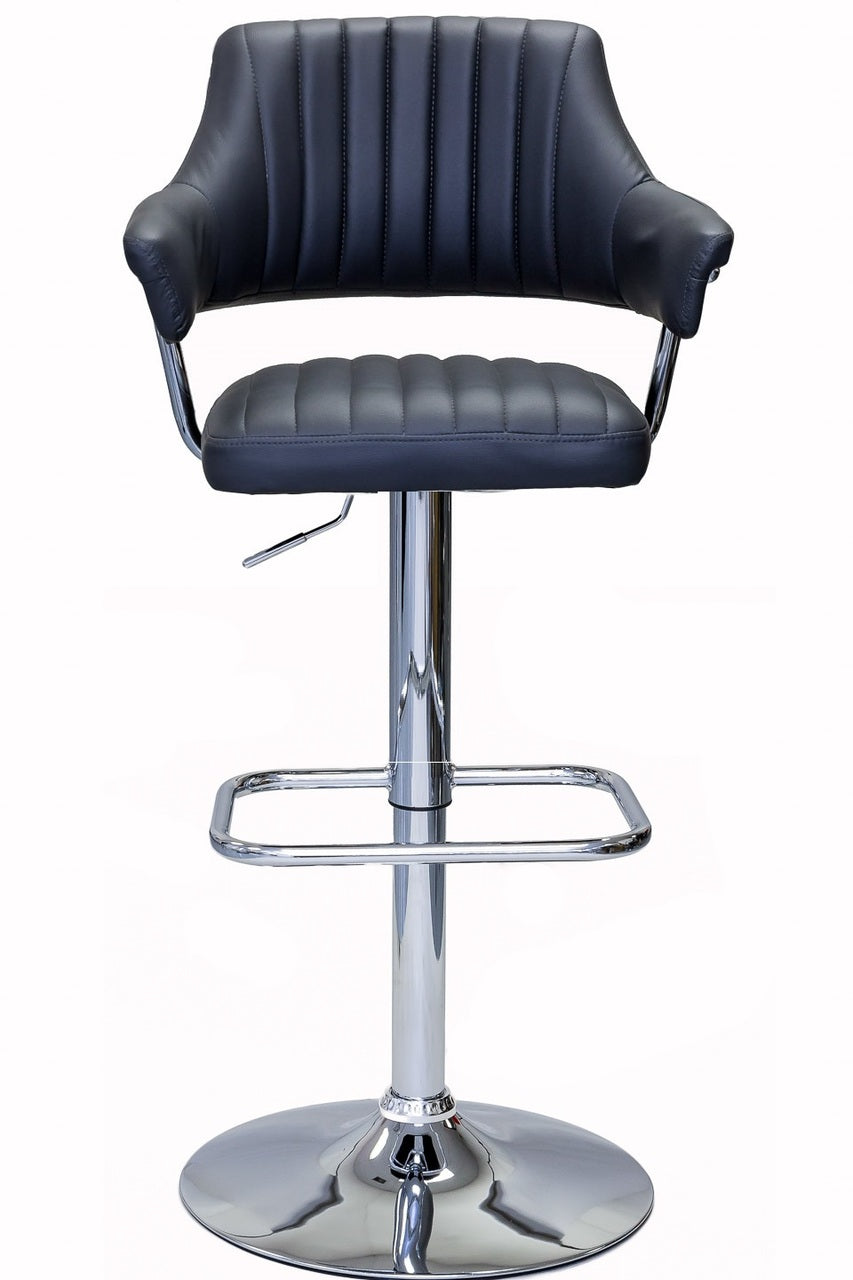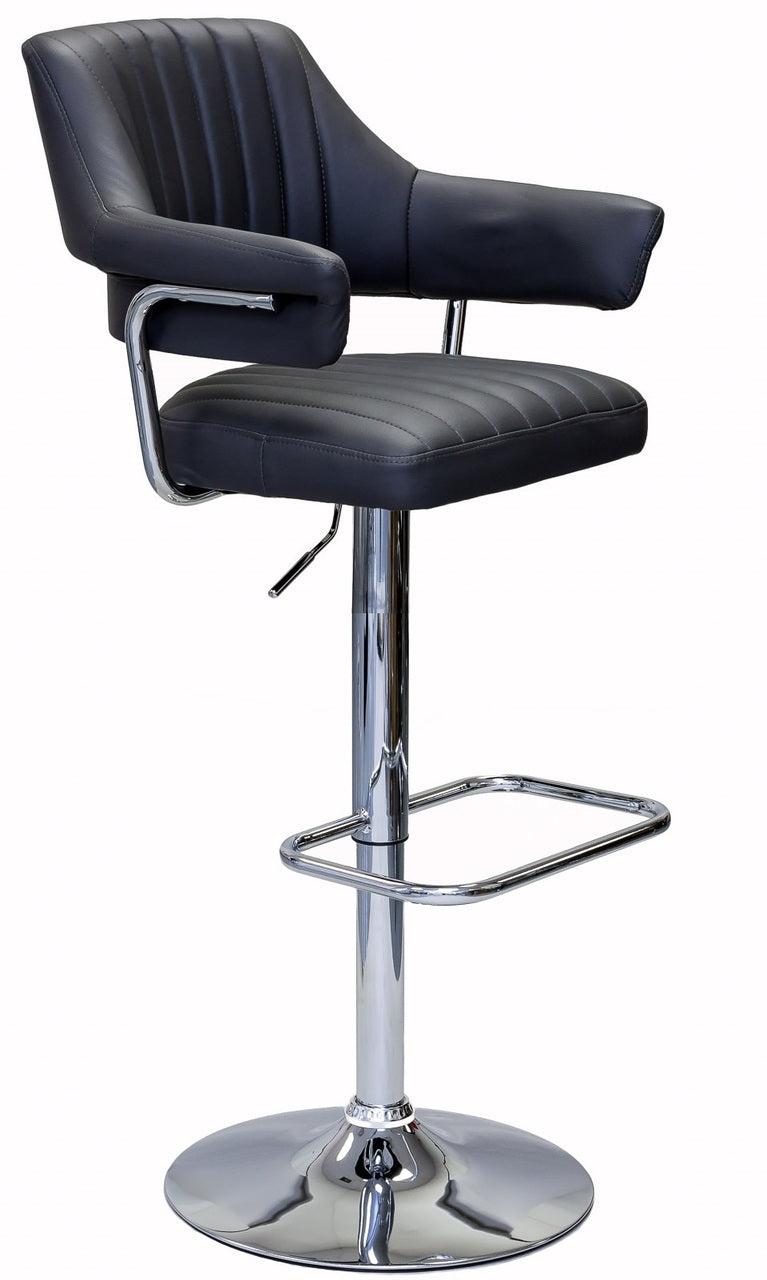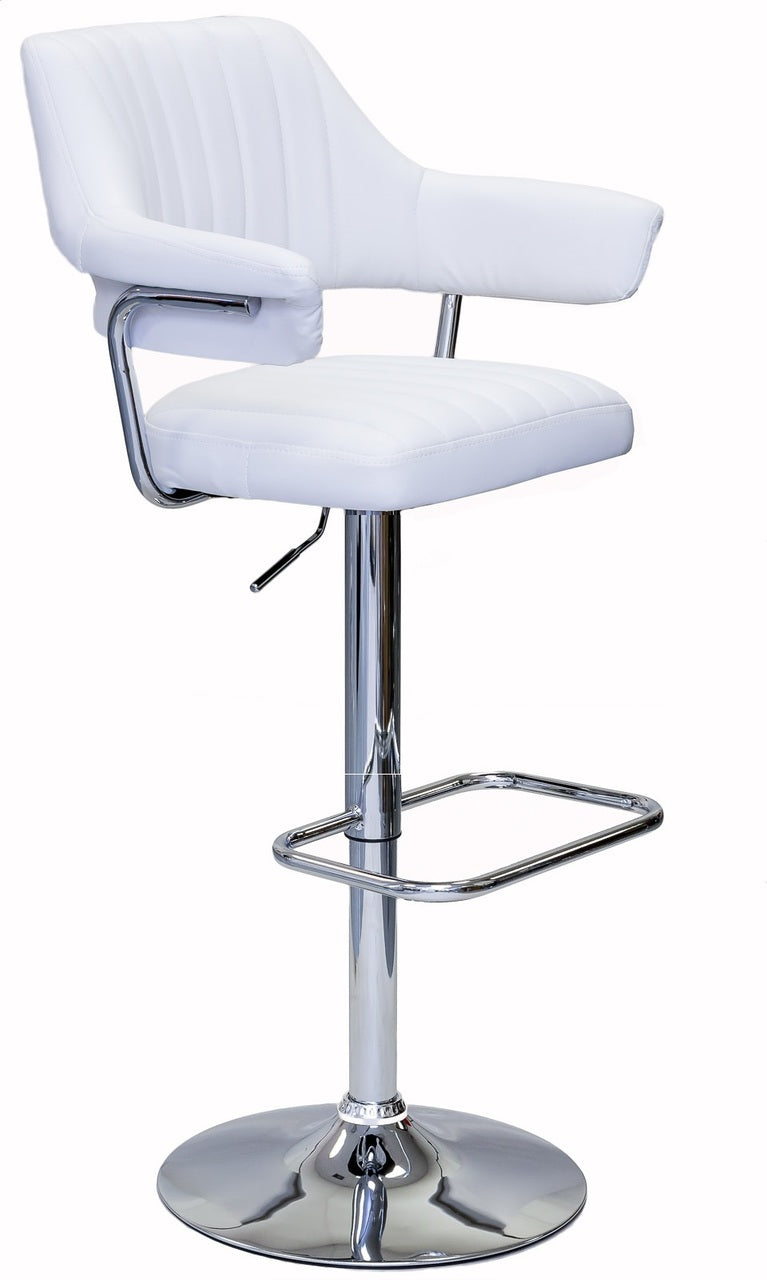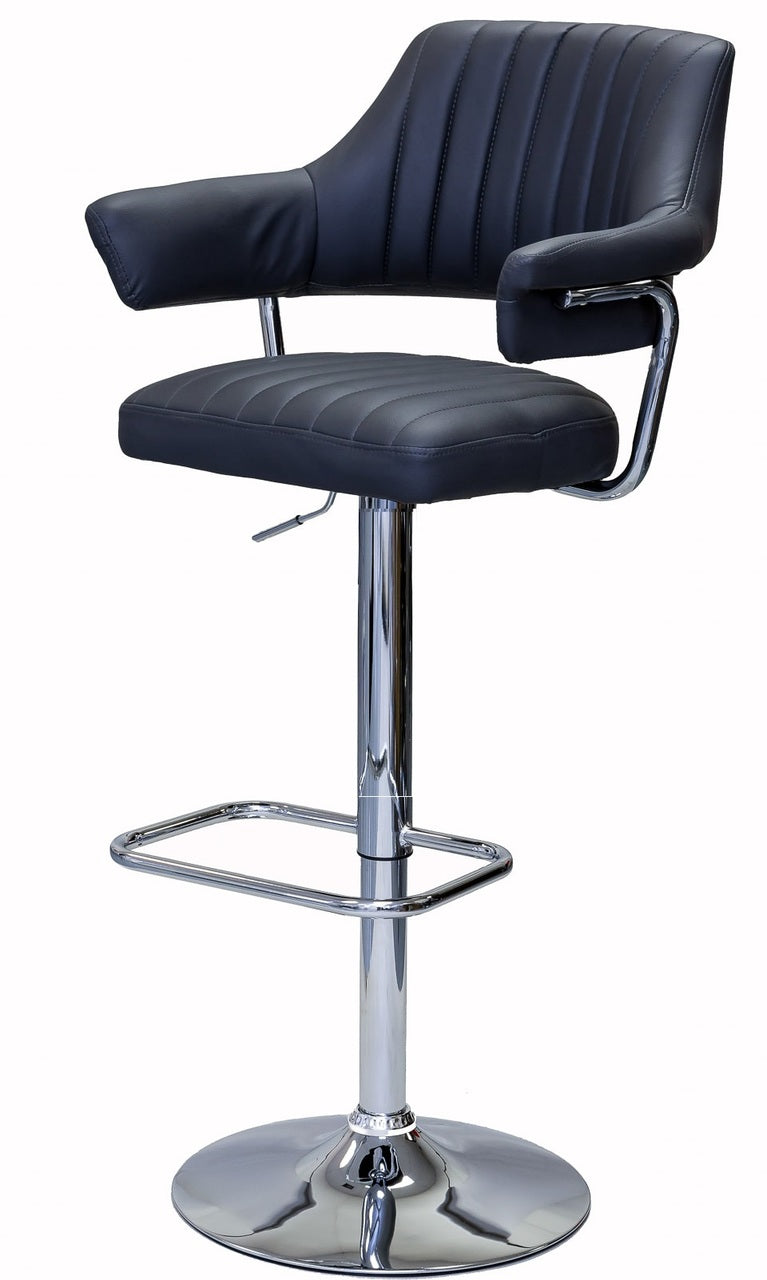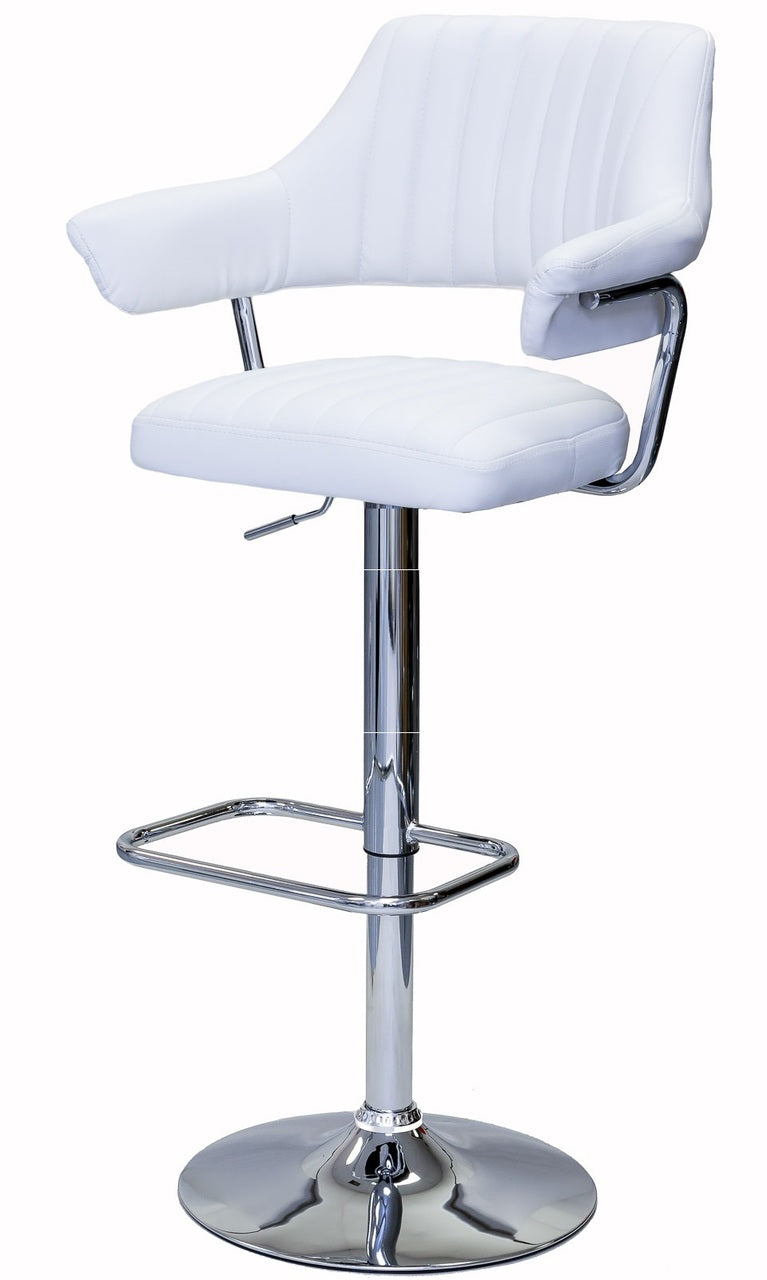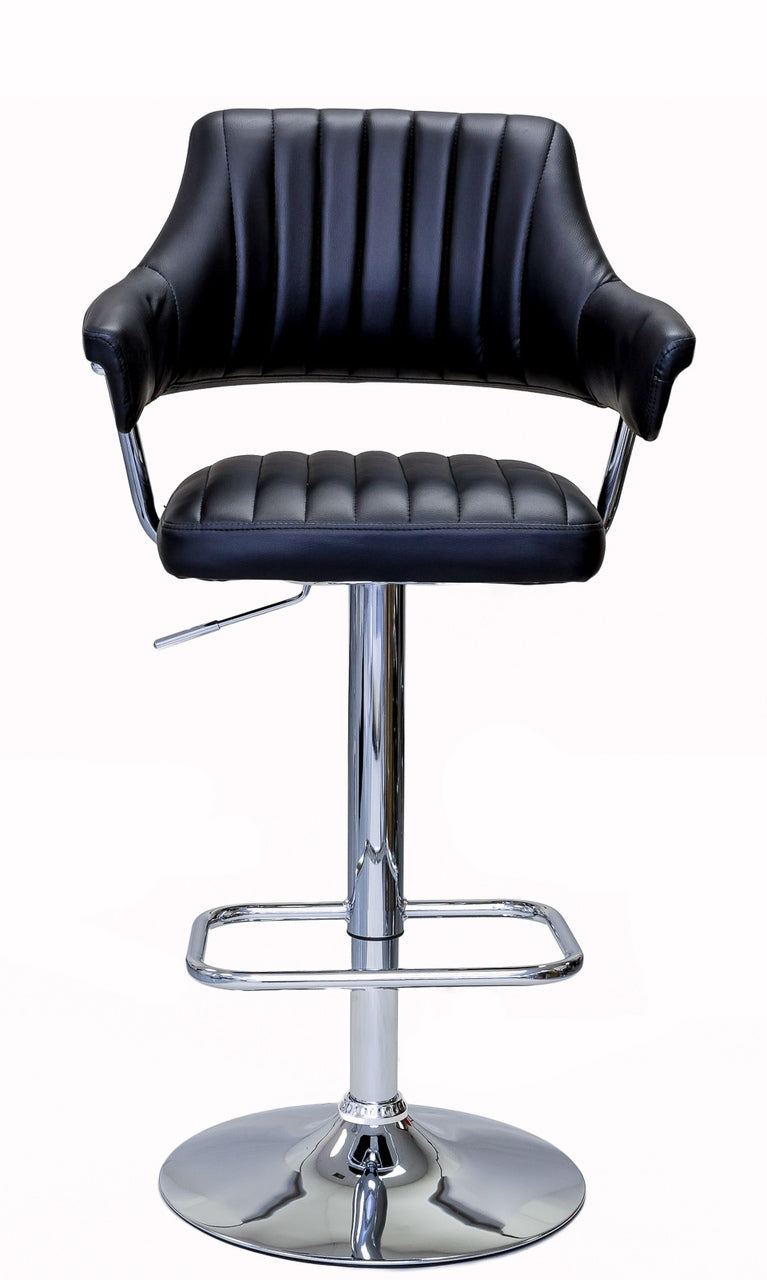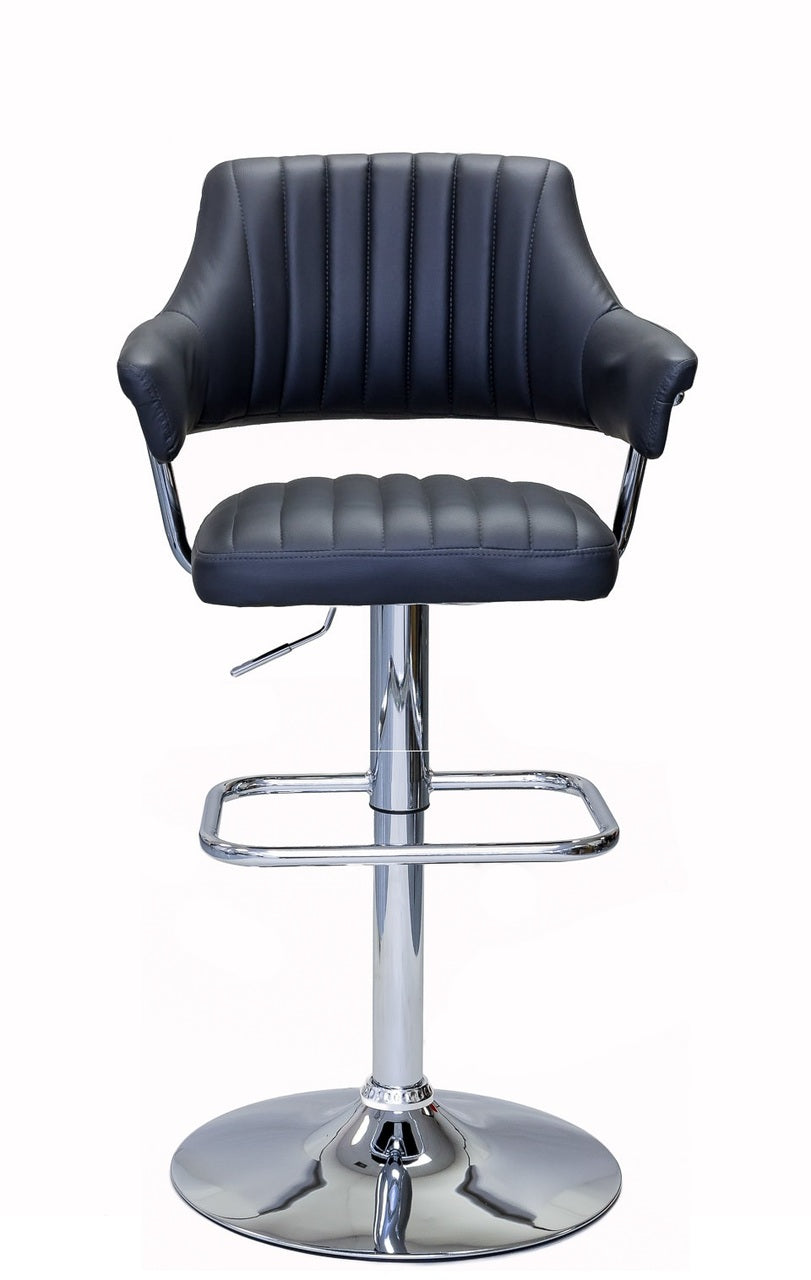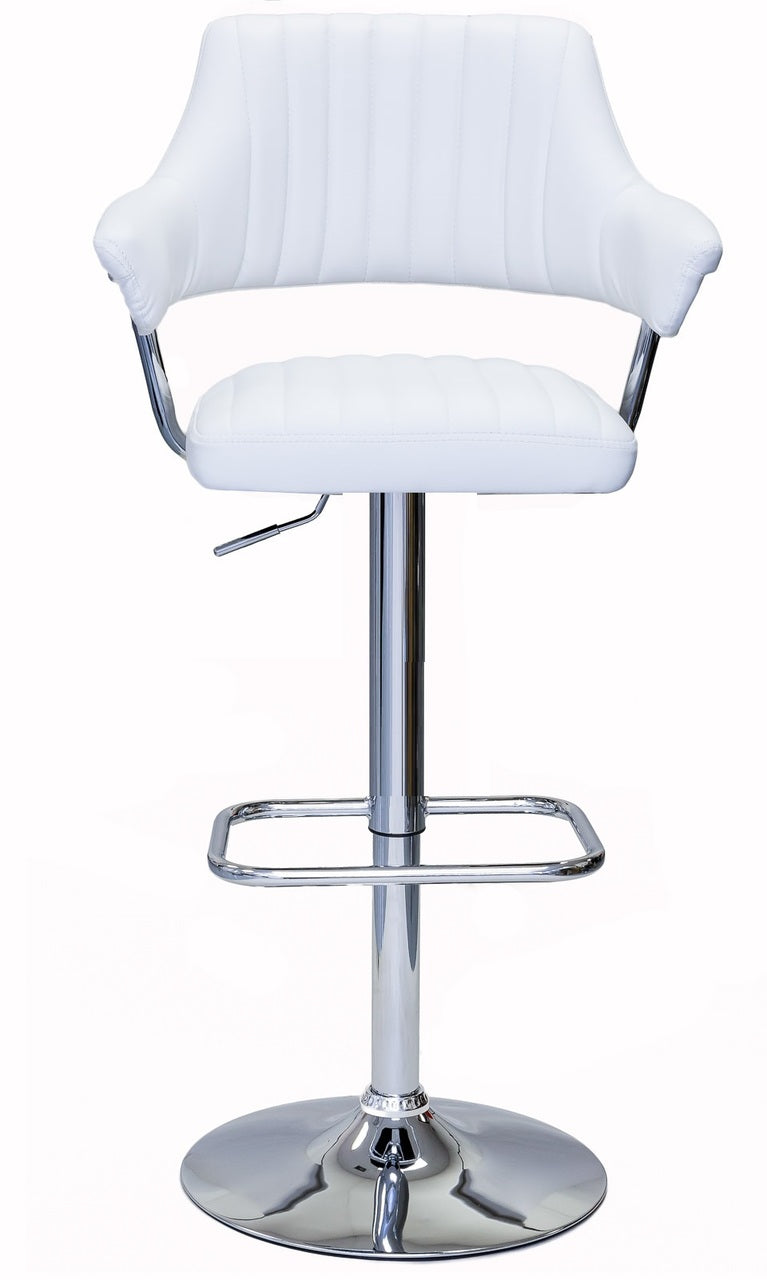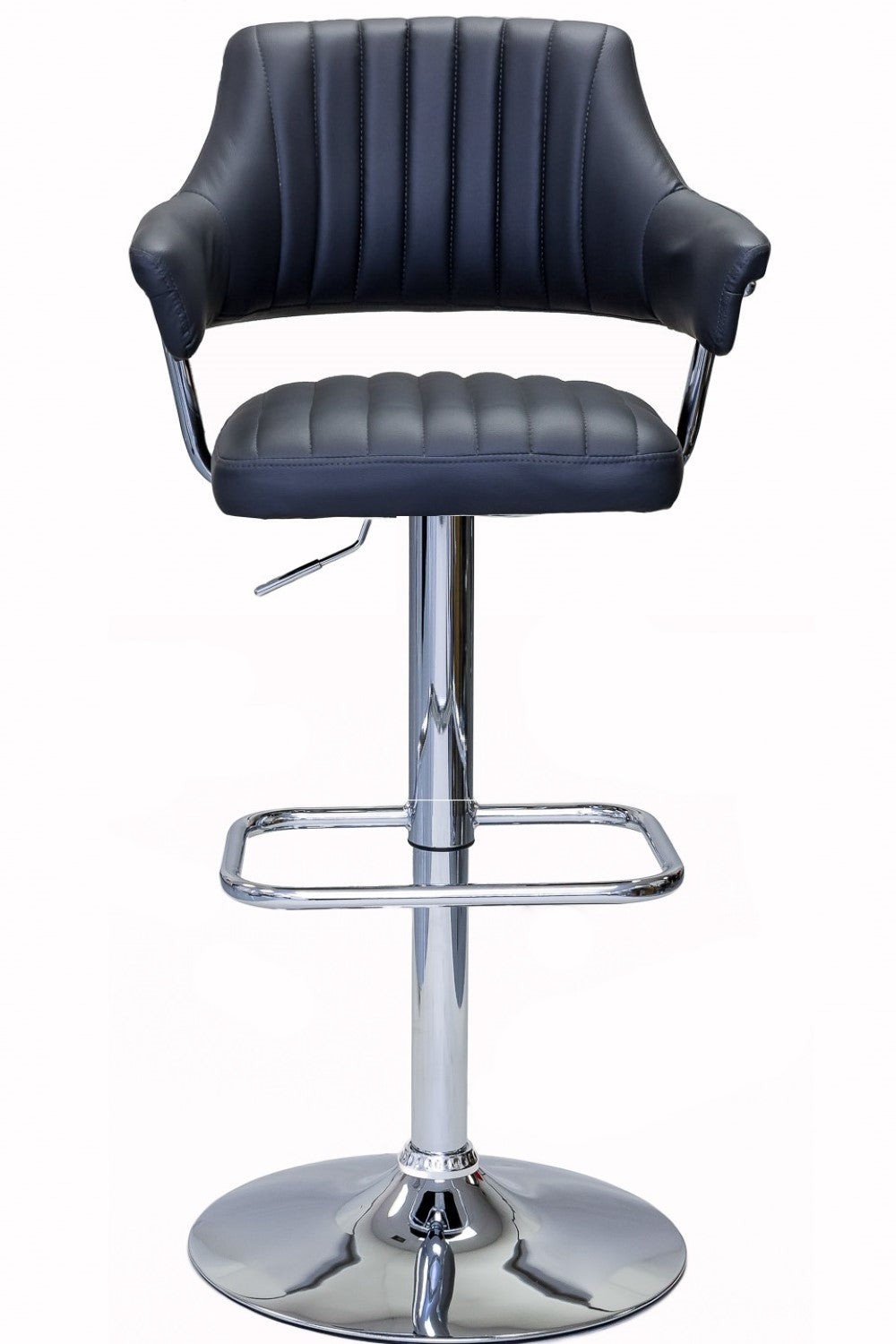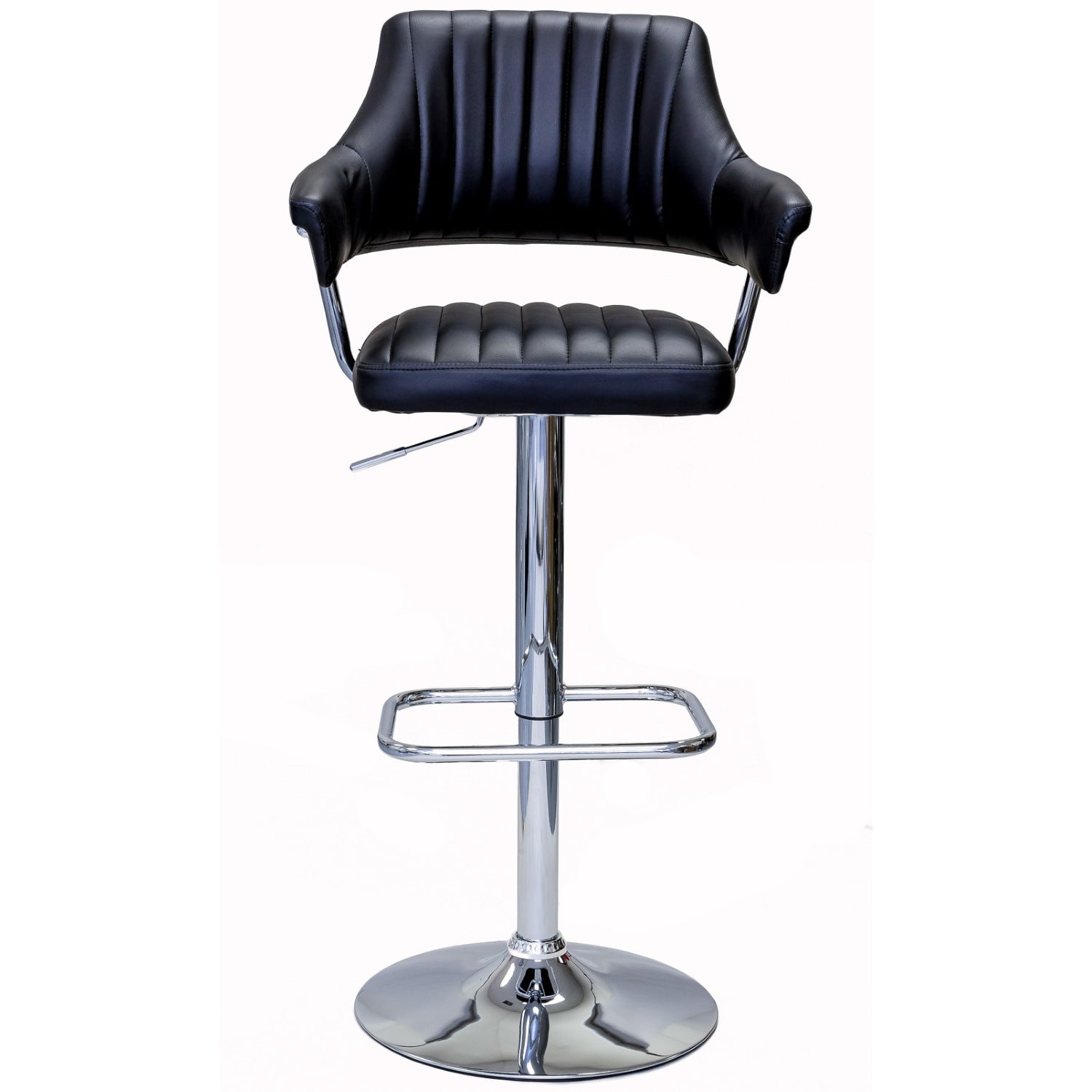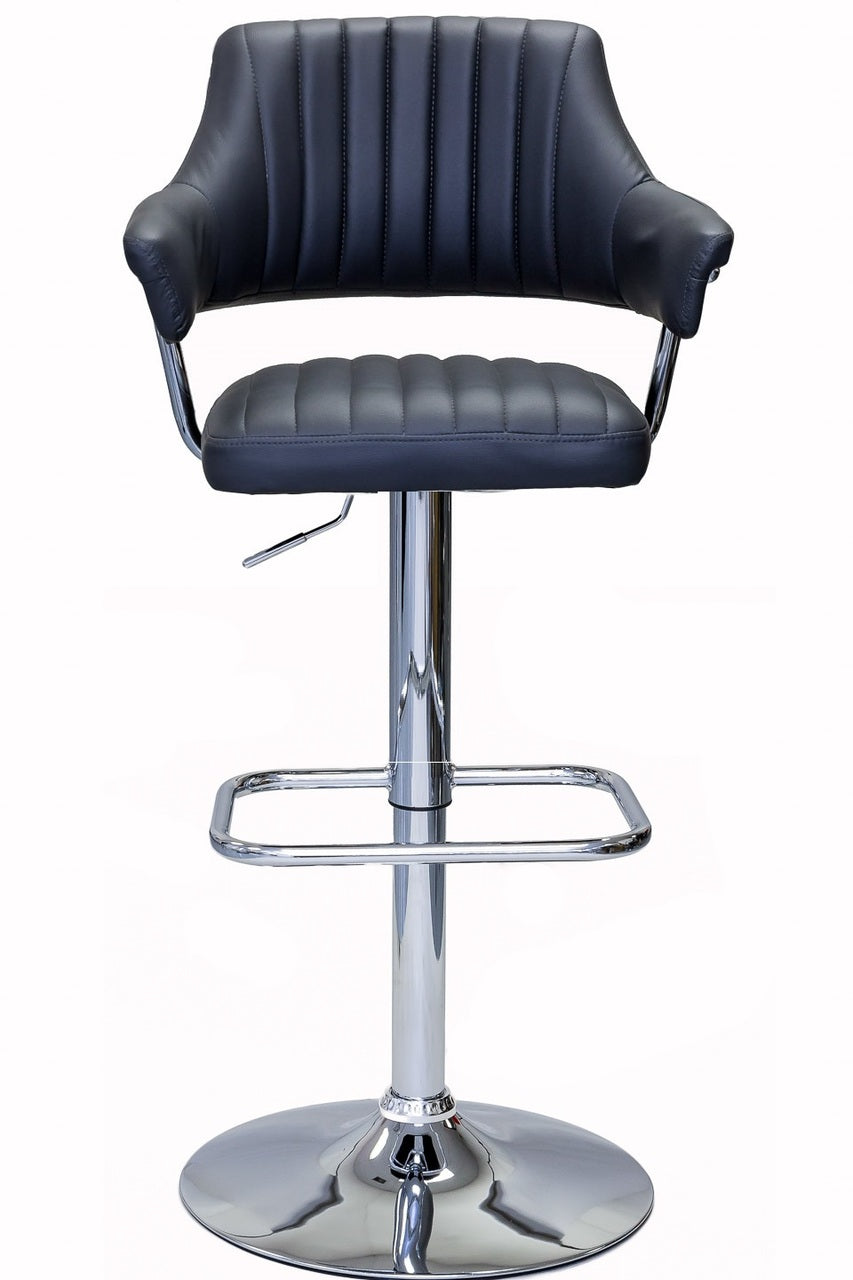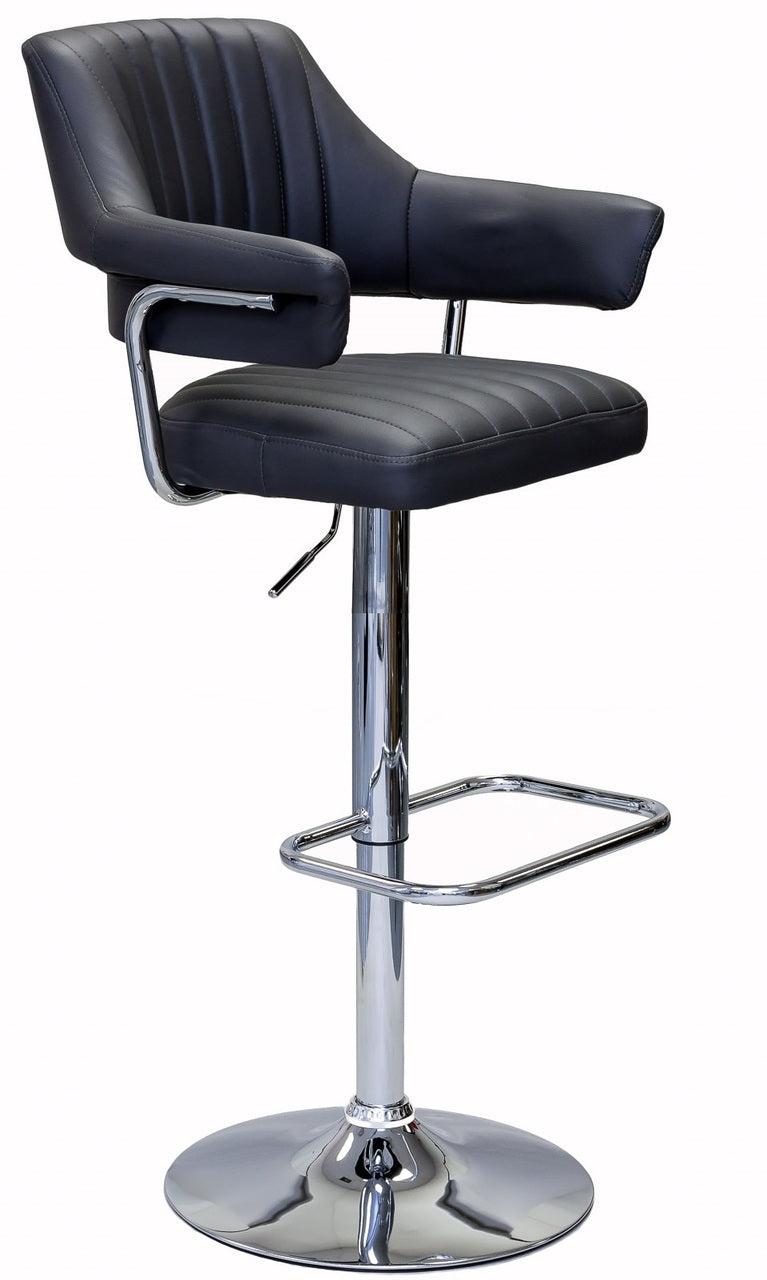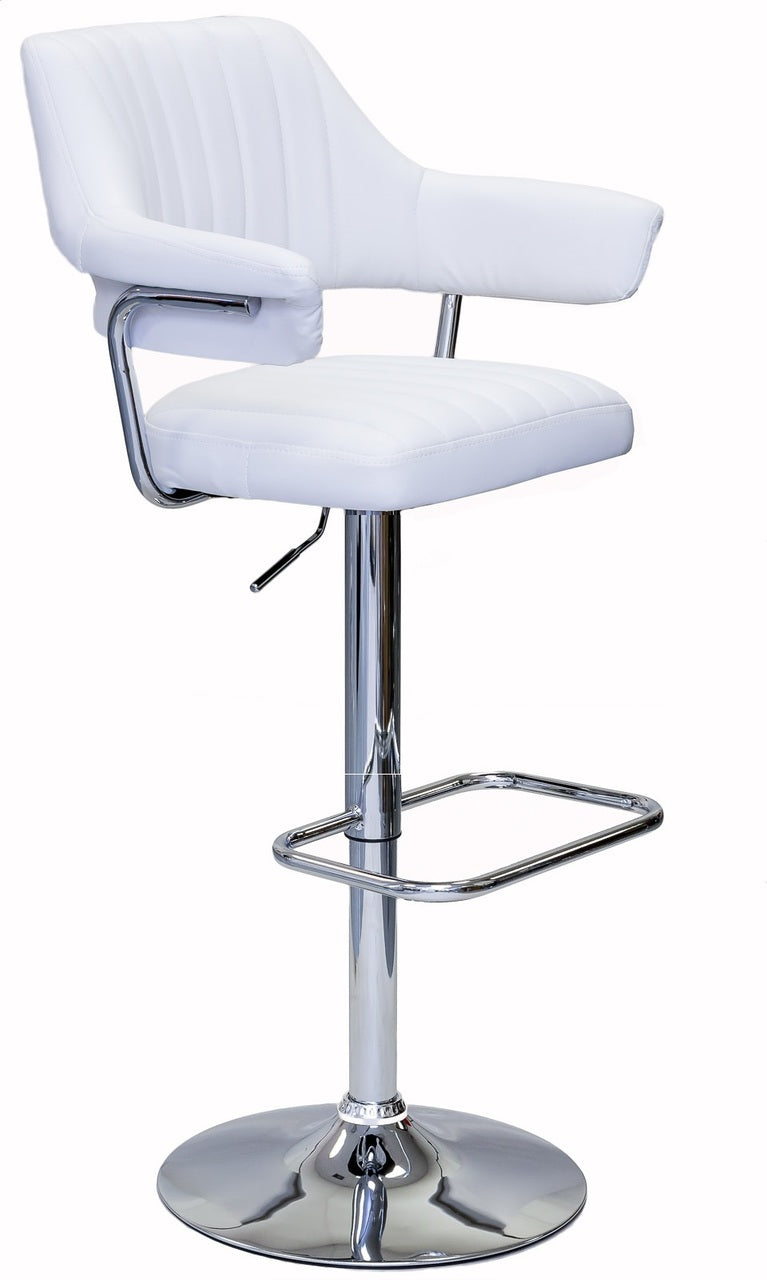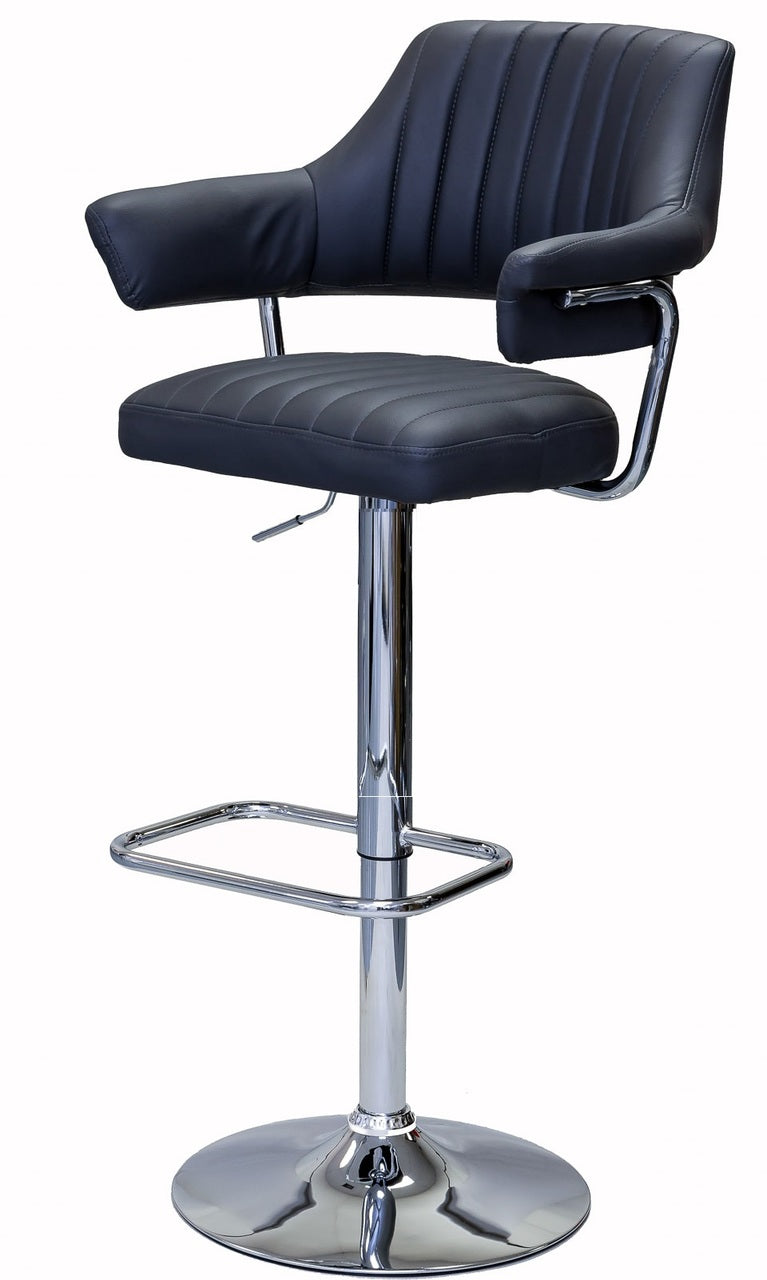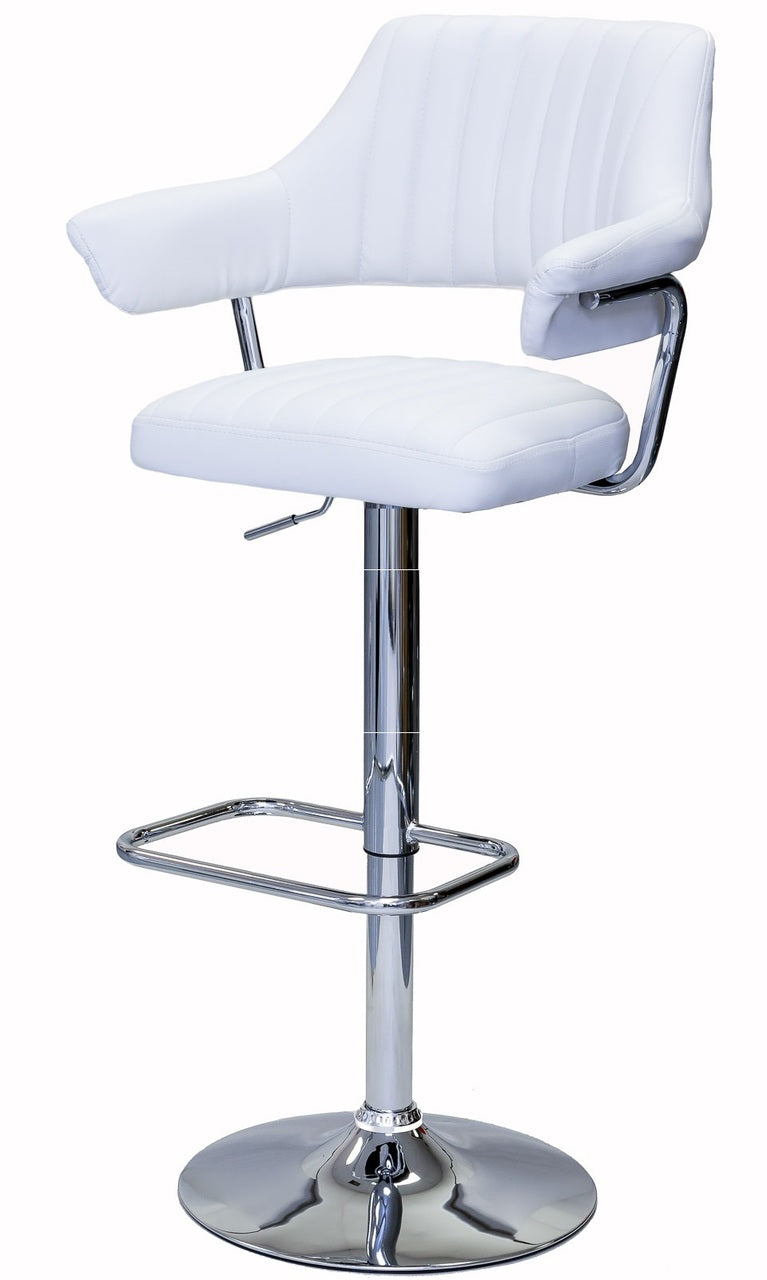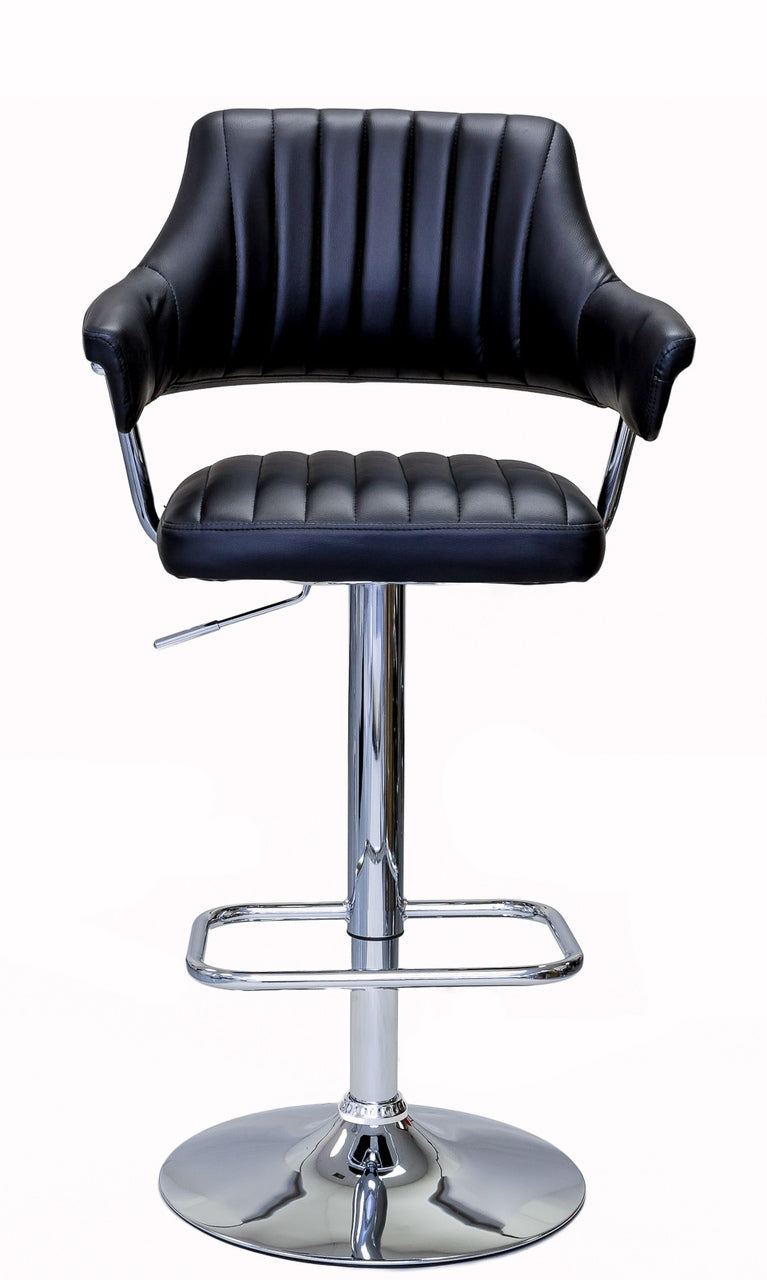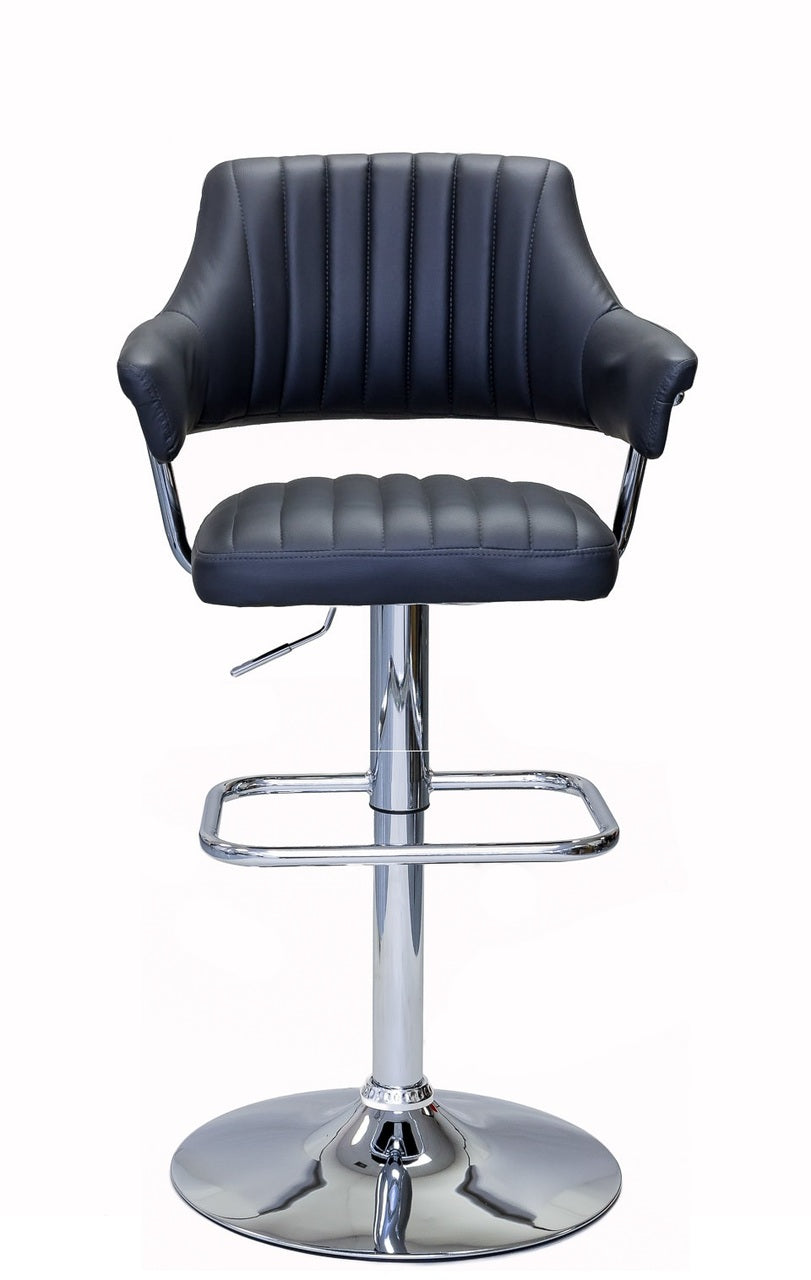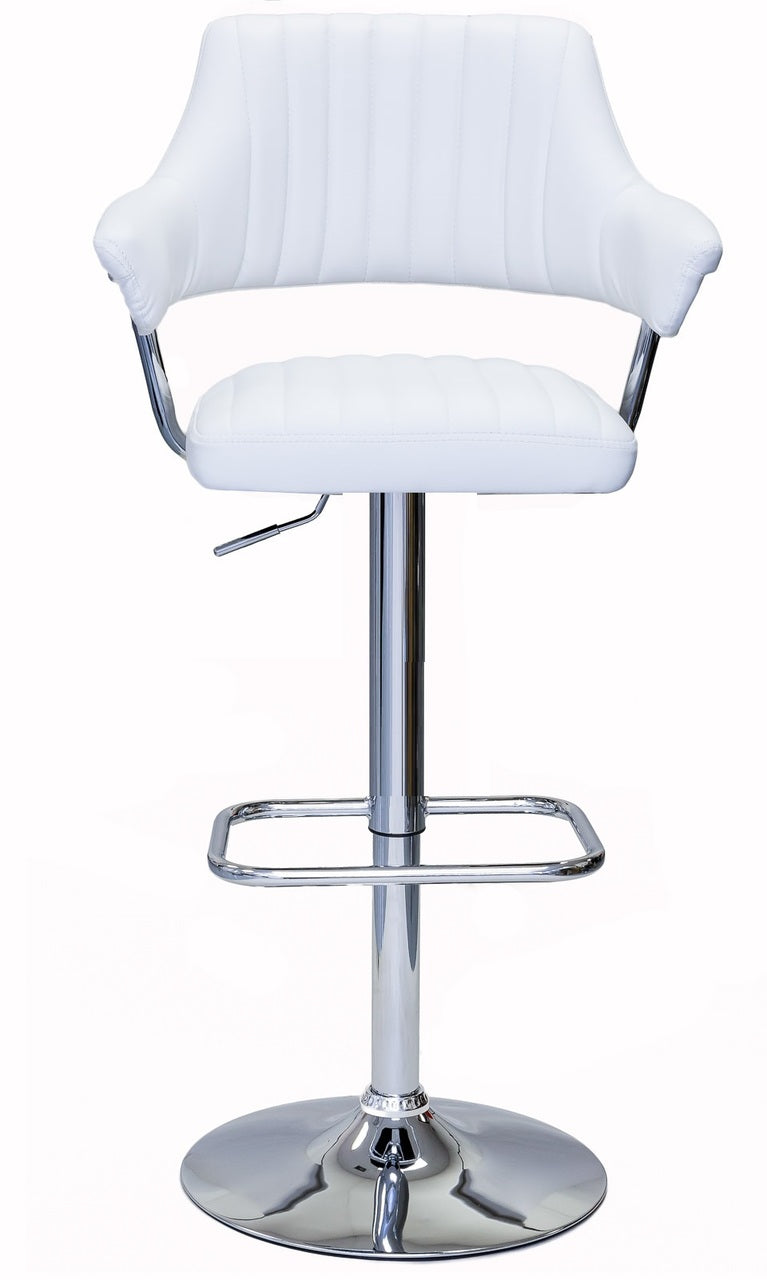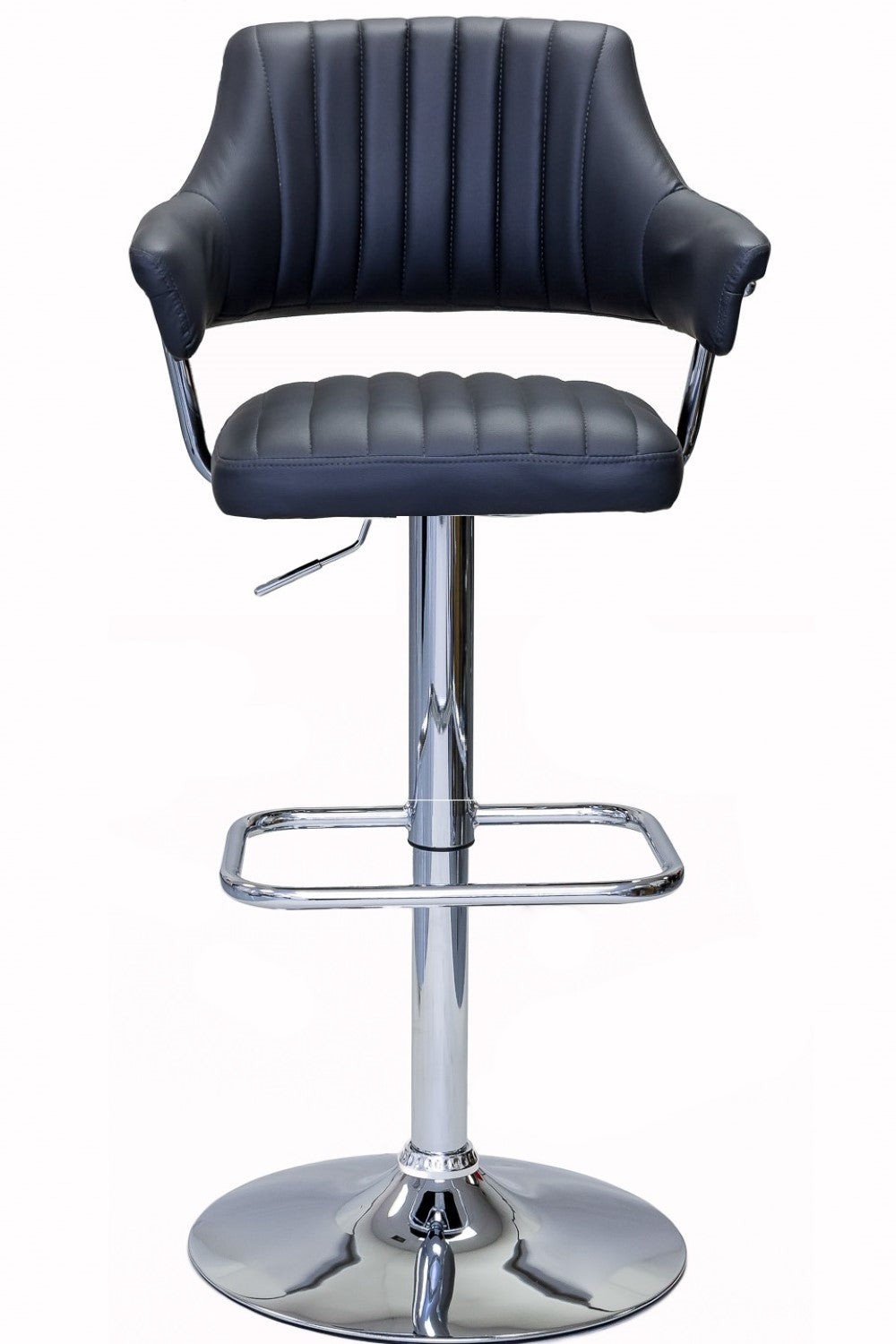 A vision in beautiful high quality faux leather, the LAVISH bar stool in white is a piece of modern craftsmanship that offers modern elements alongside its retro 1950s style. The top grade faux leather seat and back are both luxuriously padded for additional comfort, while the height of the back provides a great deal of support to the user. The back also curves beautifully around the frame to create an arm rest on each side. The seat is supported by a highly polished chrome pedestal, a stylish pedestal which includes a telescopic gas lift mechanism to enable the height to be raised and lowered. It also features a rectangular foot rest for additional support. In addition, the chrome base allows the stool to swivel the full 360 degrees. A beautiful retro yet contemporary bar stool option that is both comfortable and stylish.

Dimensions (inches) - (Comparison with average stools)

Adjustable stool height: Max 47 Min 39 (Average Max 41 Min 34)

Stool width: Max 22.75 (Average Max 15)

Stool depth: Max 21.25 (Average max 15)

Backrest height: Max 13.5 (Average Max 8)

Backrest width: Max 17 (Average 12.5)

Backrest thickness: Max 3.25 inches thick (Average 2 inch)

Gas-lift height range: Max 8 (Average 7)

Adjustable Seat height from ground: Max 31 Min 23 (Average Max 31 Min 24)

Seat width: Max 16.75 (Average Max 14)

Seat depth: Max 15.5 (Average Max 13.5)

Seat thickness: Max 2.75 inches thick (Average 1 inch)

Seat height from footrest: 15 (Average 15)

Armrest height: Max 9.5 (Average 8)

Armrest depth: Max 11 (Average 6)

Armrest width: Max 2 (Average 1 inch)

Footrest height from ground: Max 15 Min 10.5 (Average Max 14 Min 7)

Footrest width: 12 (Average Max 51)

Pole diameter: Max 2 (Average Max 2)

Base diameter: Max 16 (Average Max 15)
Some easy assembly required. Stool parts, assembly hardware and instructions included. Assembly time for two adults 15 minutes.
ViscoLogic YORK bar stool in white is a piece of modern craftsmanship that offers modern elements alongside its retro 1950s style. The top grade faux leather seat and back are both luxuriously padded for additional comfort. A beautiful retro yet contemporary bar stool option that is both comfortable and stylish.

Features:
It also features a rectangular foot rest for additional support
360 degree all round swivel range
Adjustable hydraulic bar and counter stools with padded armrests
Seat Material: Faux Leather

Dimensions (inches):
Stool height: Max 47 Min 39
Stool width: Max 22.75
Stool depth: Max 21.25
Seat width: Max 16.75
Seat depth: Max 15.5
Gas lift height range: Max 9

Package Includes:
Seat
Gaslift Cylinder
Screws with Allen Key
Instructions included
Cylinderical pole with footrest and Adjustable lever

Assemble:
Some easy assembly required.

Limited Warranty
What is covered?
1. This limited warranty covers defects in materials and workmanship in this product by default.
2. If a product by default is defective, it has to be reported within 15 days of receiving and the required part(s) can be shipped to the customer if and when available.
What is not covered?
This limited warranty does not cover any damage caused by the owner modifying, attempting to fix, or otherwise altering the product.
This limited warranty excludes warranties from certain parts, such as the screws and bolts.
This also does not warrant that product would not become obsolete or out of stock at some point in the future and part and full product replacement will not be possible.
Warranty does not cover shipping charges to replace the parts.
Warranty voids if the damage was done due to incorrect assembly procedure (including extra tightening the screw that it loses thread)
Purchase of ViscoLogic product from an unauthorized dealer
How long does this coverage last?
This warranty lasts for 360 days from the date of original purchase of this product.
Who is covered?
This limited warranty covers only the original purchaser of the product. The limited warranty is not transferable to subsequent owners or purchasers of this product.