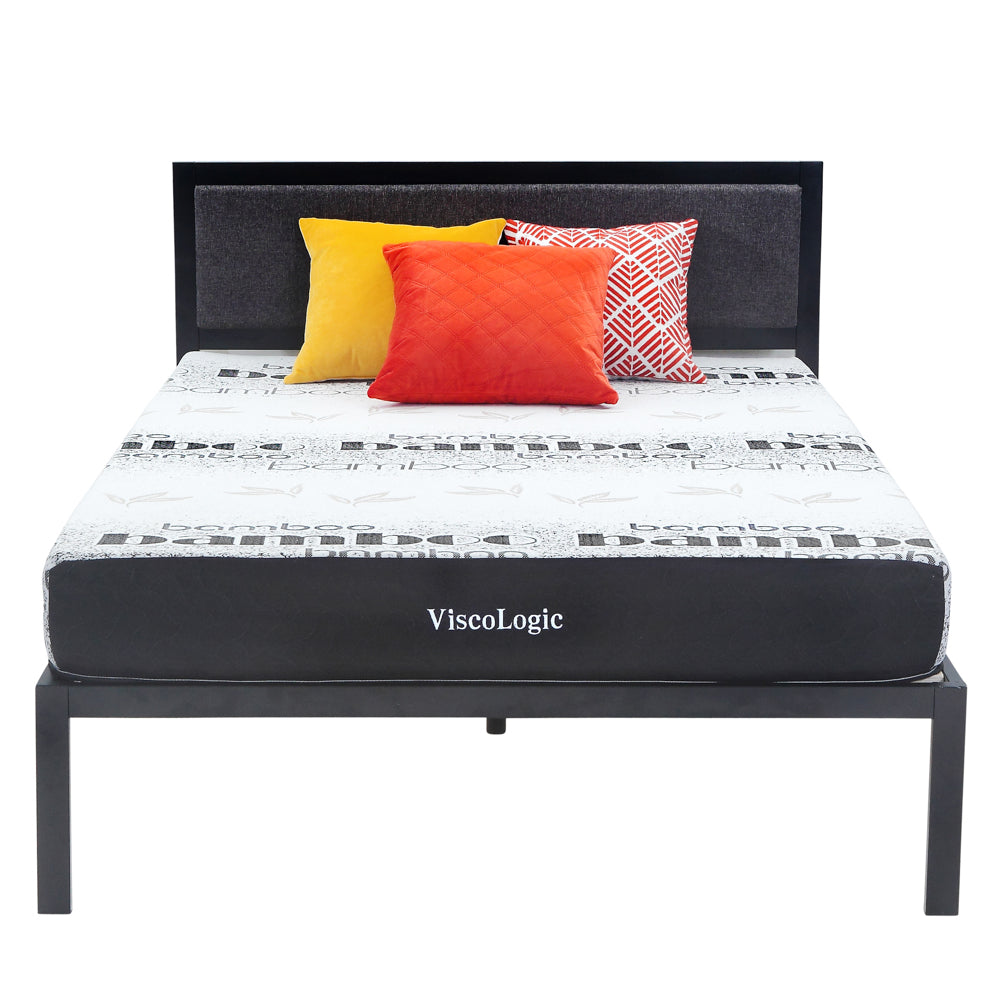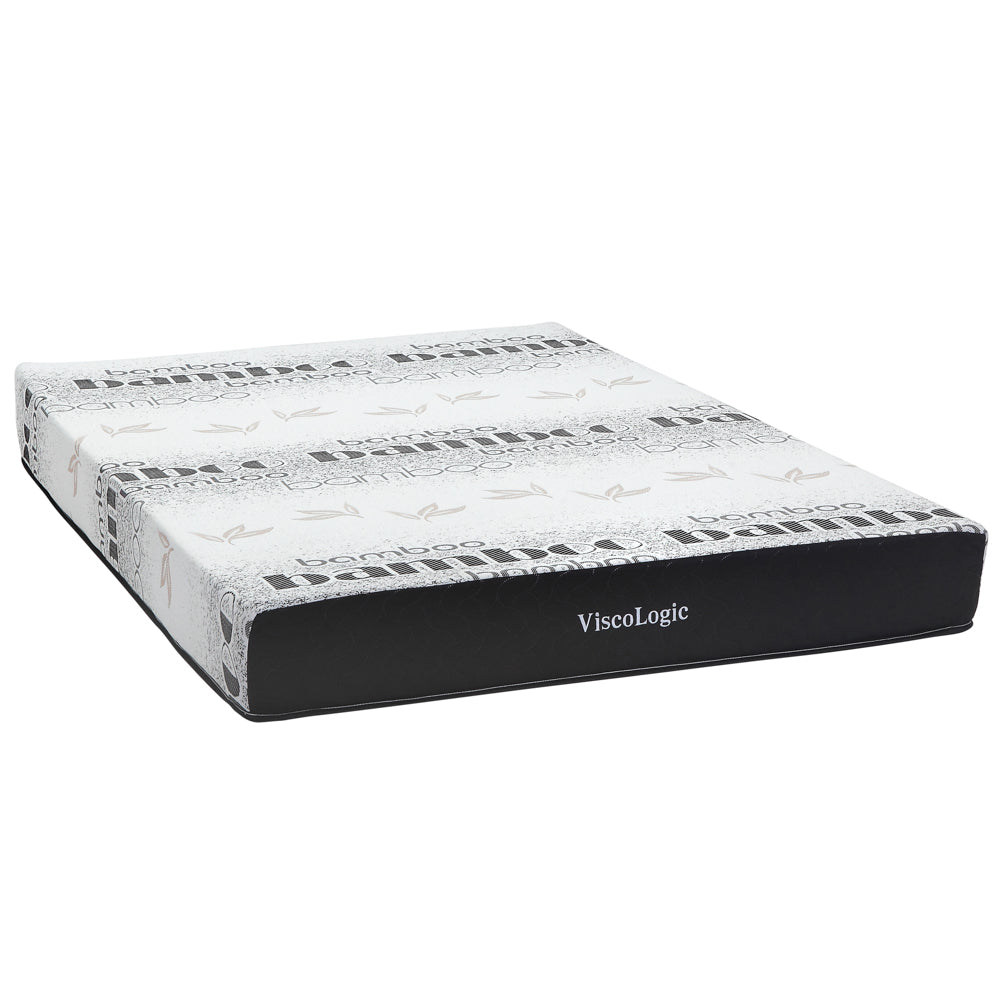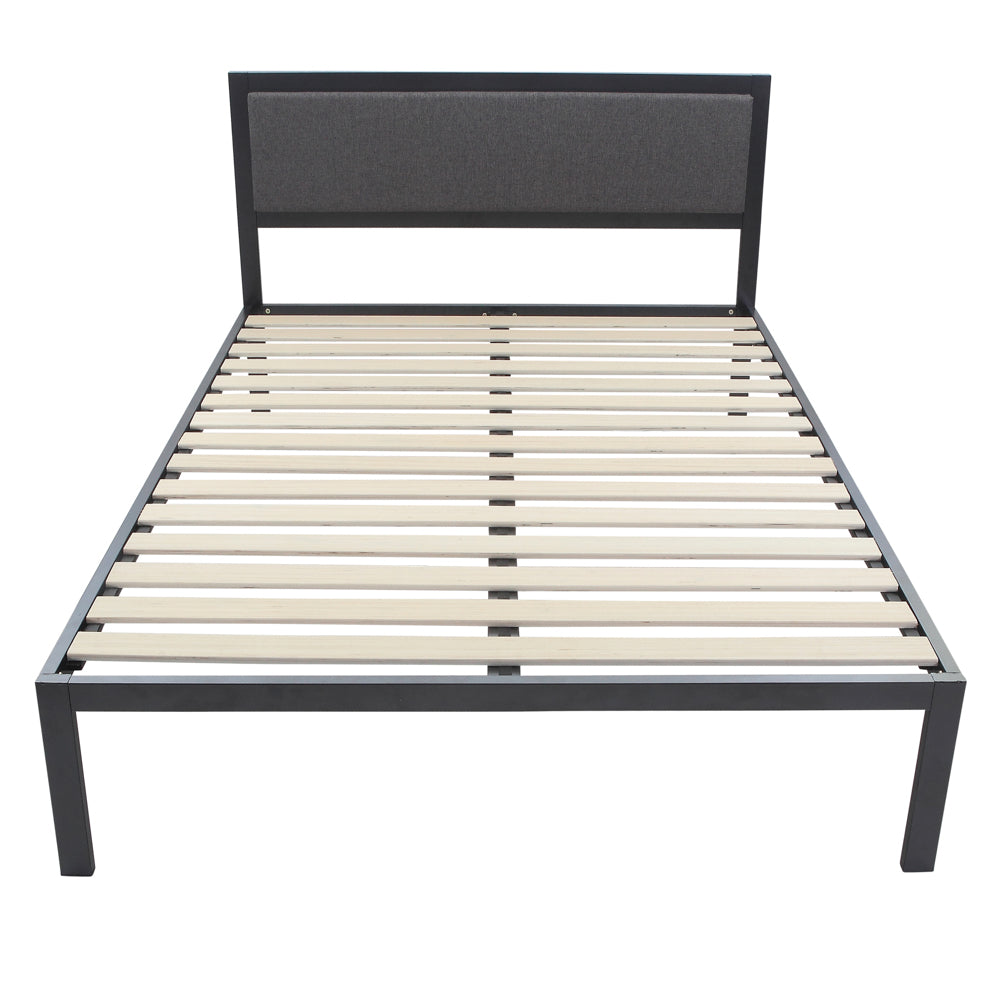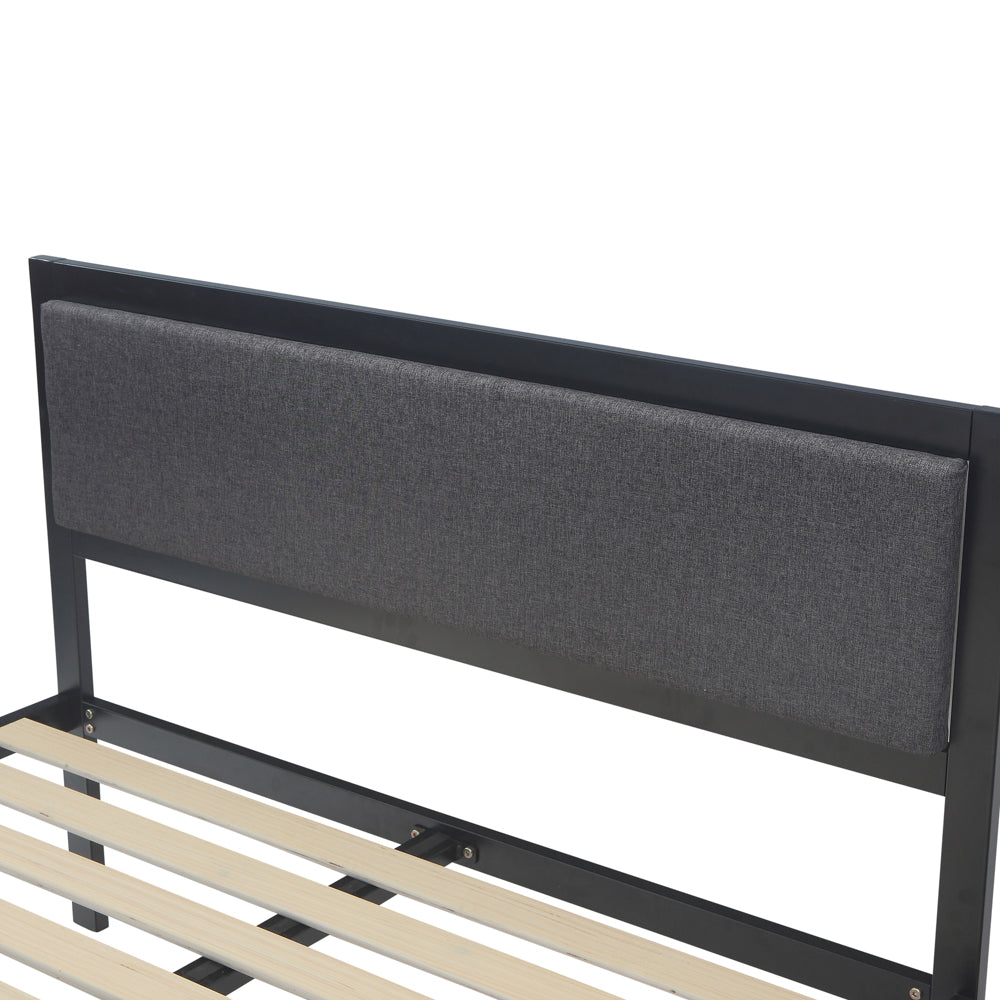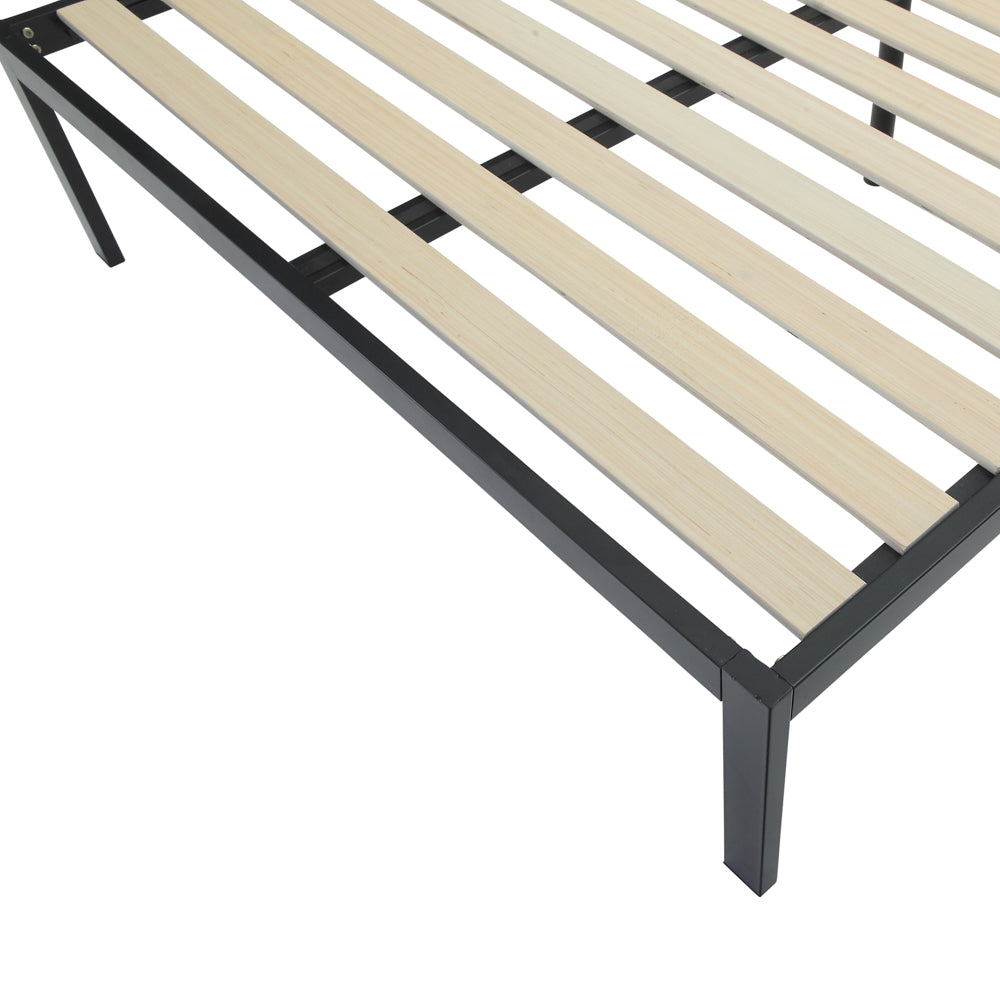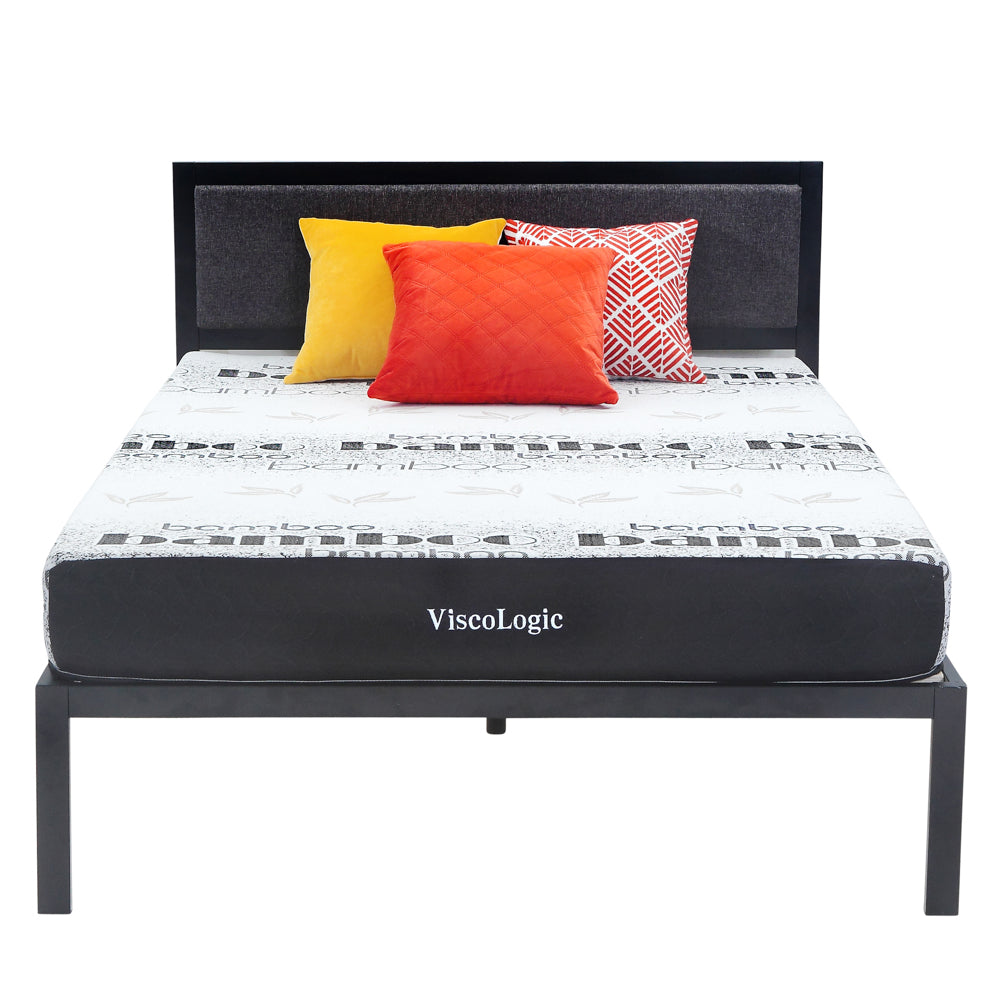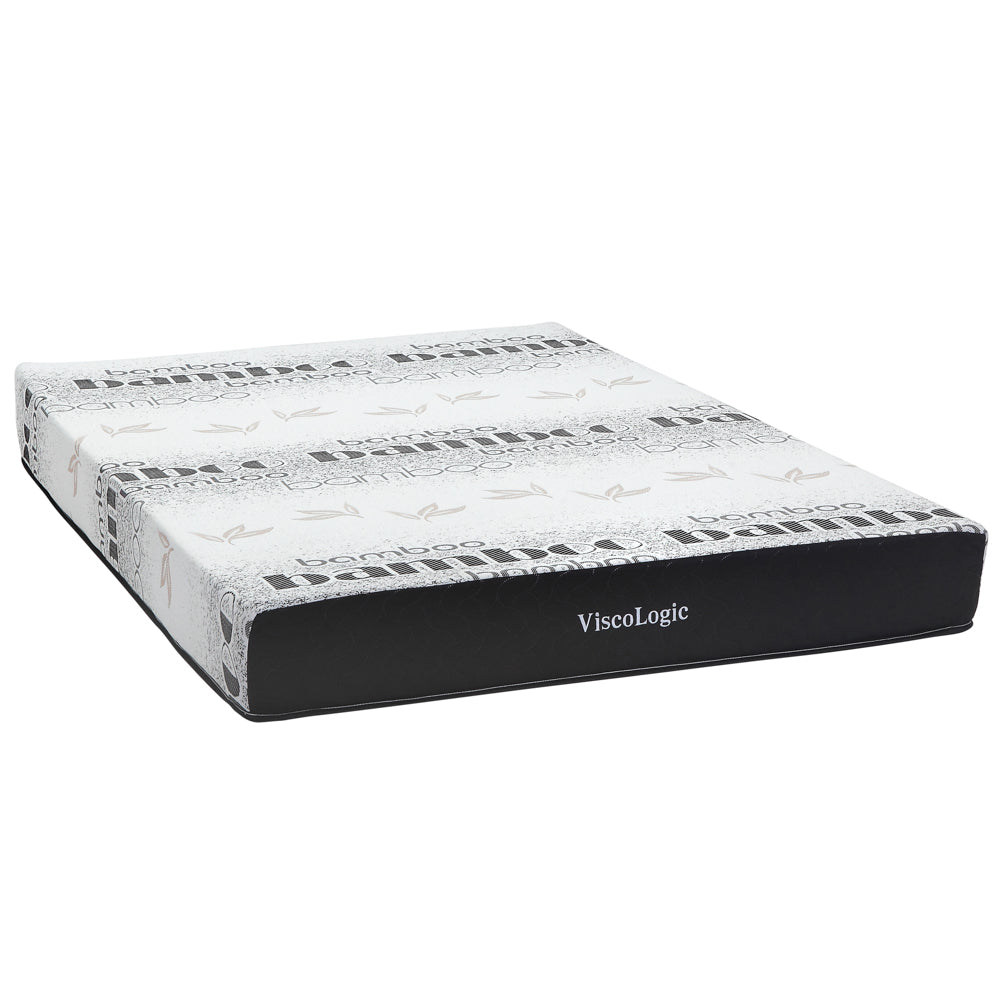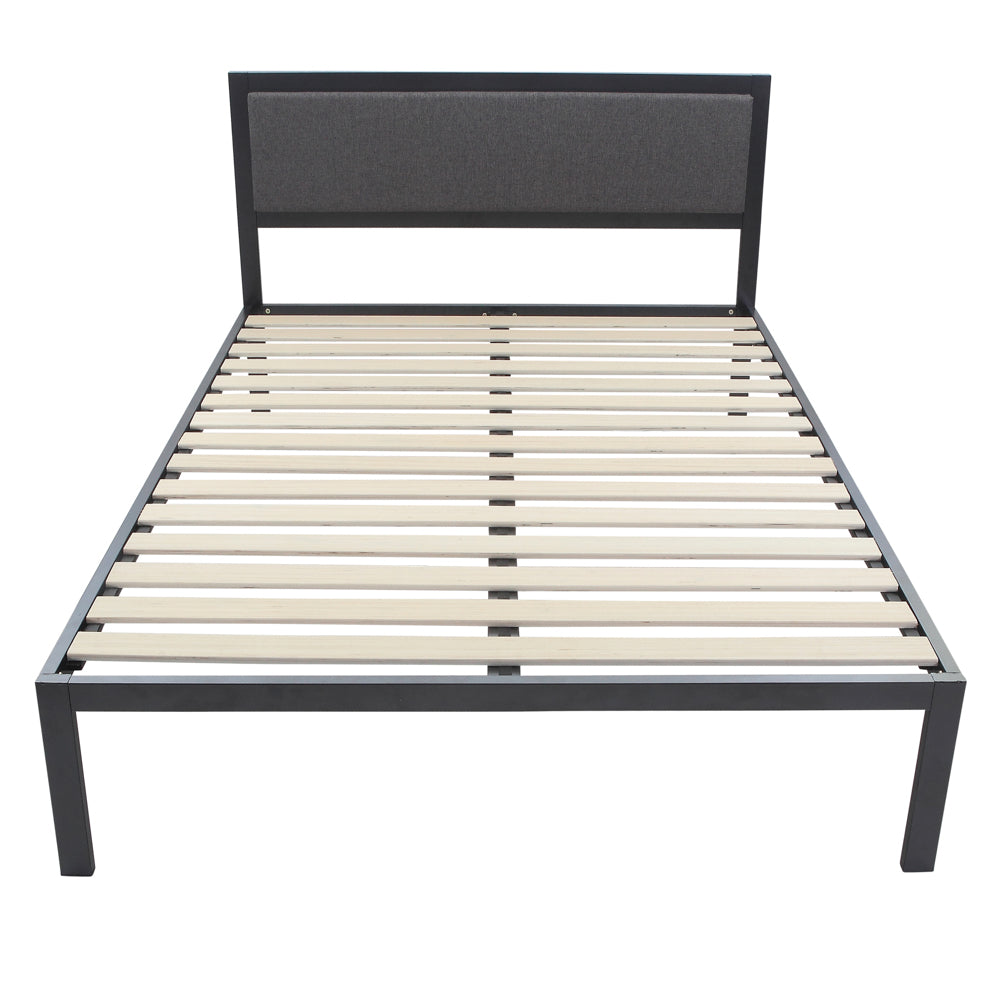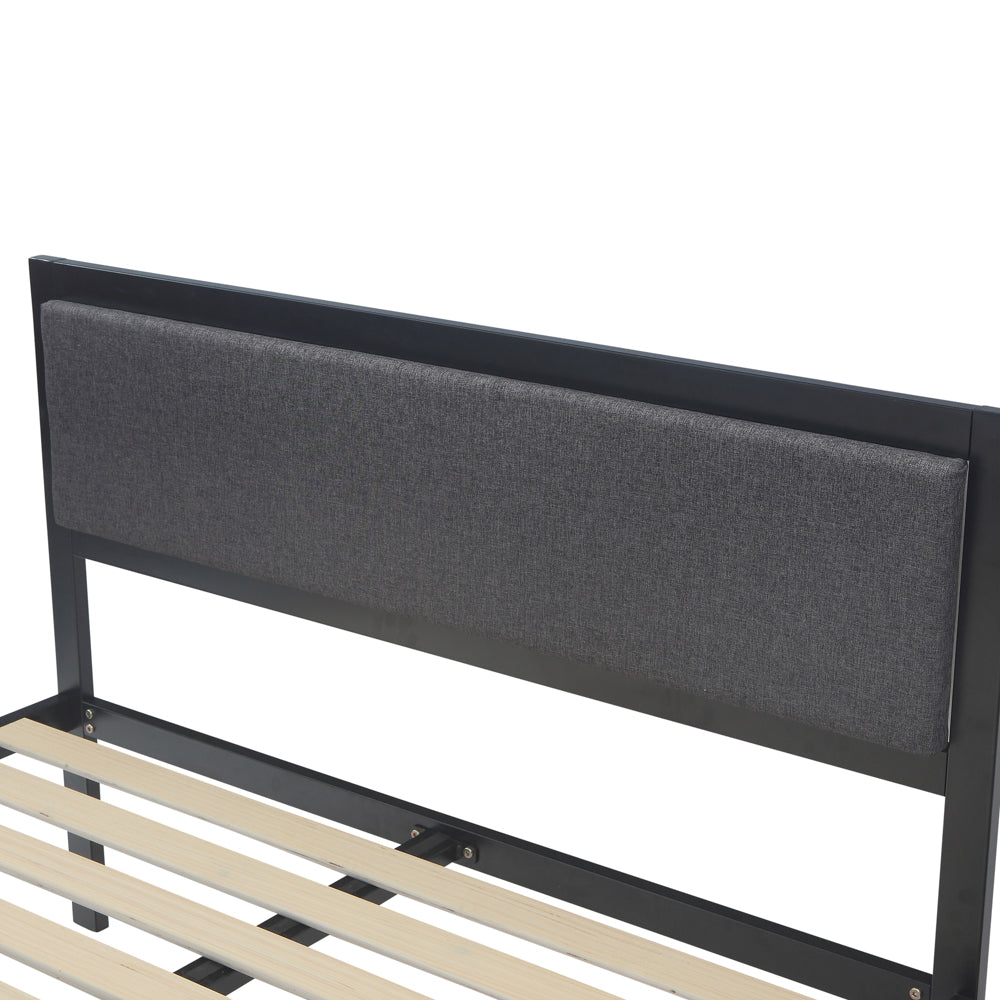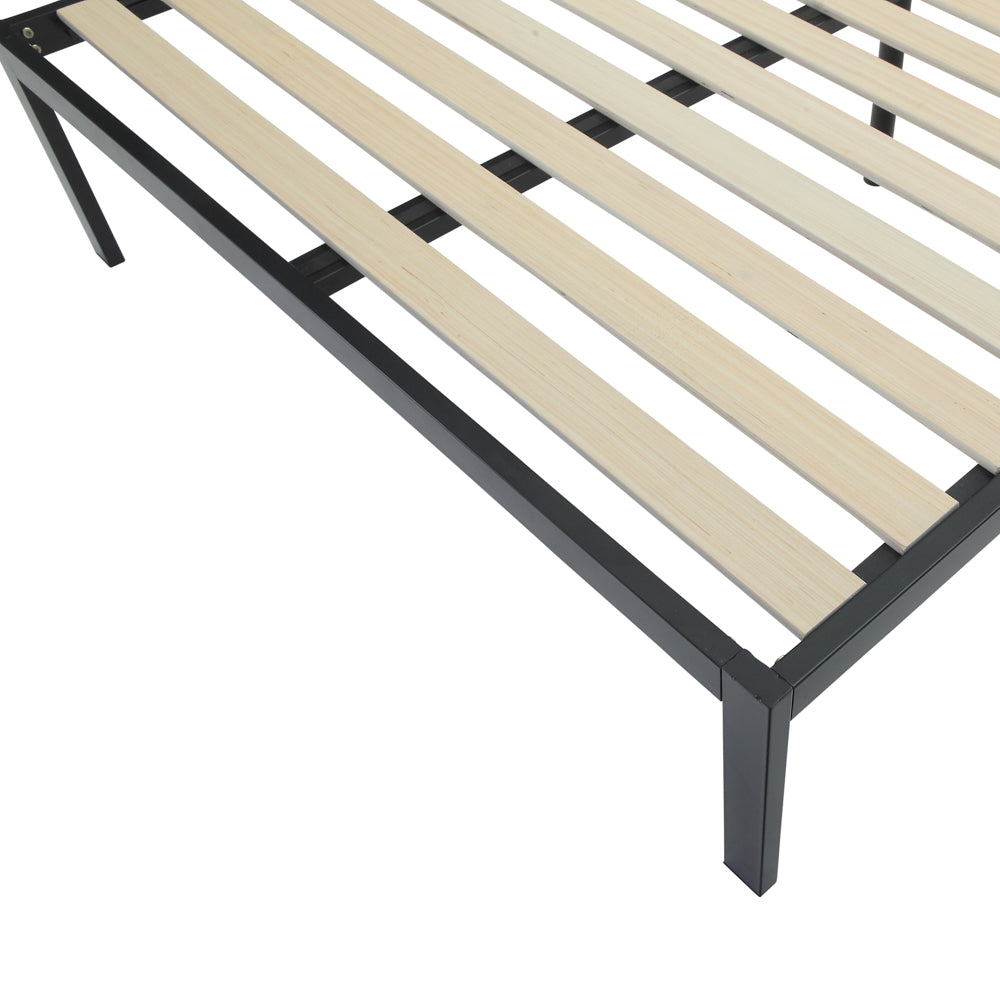 ViscoLogic Platform Metal Bed With 8" Memory Foam Mattress is an attractive-looking bed that features a prominent right-angled headboard and four-sided framing with wooden slats running across the center. Its post-style legs provide stability and structure, plus create useful space under the bed for slippers or storage. 


The metal bed frame provides strong mattress support with Wooden Slat and Headboard.

Headboard Material: PU upholstered Grey foam cushioned support
The mattress is designed for all sleepers for a better night's sleep, such as back sleepers, side sleepers, and stomach sleepers

Mattress: Medium soft Comfort, Mattress Height: 8"

Specialty Materials: Tricot layer to absorb moisture

Assembly: Easy to assemble and instructions included.
ViscoLogic Platform Metal Bed With 8" Memory Foam Mattress is an attractive looking bed features a prominent right angled headboard and four sided framing with wooden slats running across the center. Its post style legs provide stability and structure, plus create useful space under the bed for slippers or storage. The mattress is designed for all sleepers for a better night sleep, such as back sleepers, side sleepers and stomach sleepers


Dimensions:

King: 79.92" * 75.98 * 38" (L x W x H)
Queen: 79.92 * 59.84 * 38" (L x W x H)
Full: 74.80 *53.93 * 38" (L x W x H)
Twin: 74.80 * 37.79 * 38" (L x W x H)

Features:

Rectangular PU Upholstered Cushioned Headboard
12 Wooden Slats Steel legs provides support and comfort
Mattress Height : 8"
Mattress Cover: Bamboo Cover
Special Features: Non flip design for easy upkeep

Size Available:
Twin
Full/ Double
Queen
King

Shipping:
Bed Parts
Mattress
Screws With Allen Key

The mattress is compressed and rolled in a single box