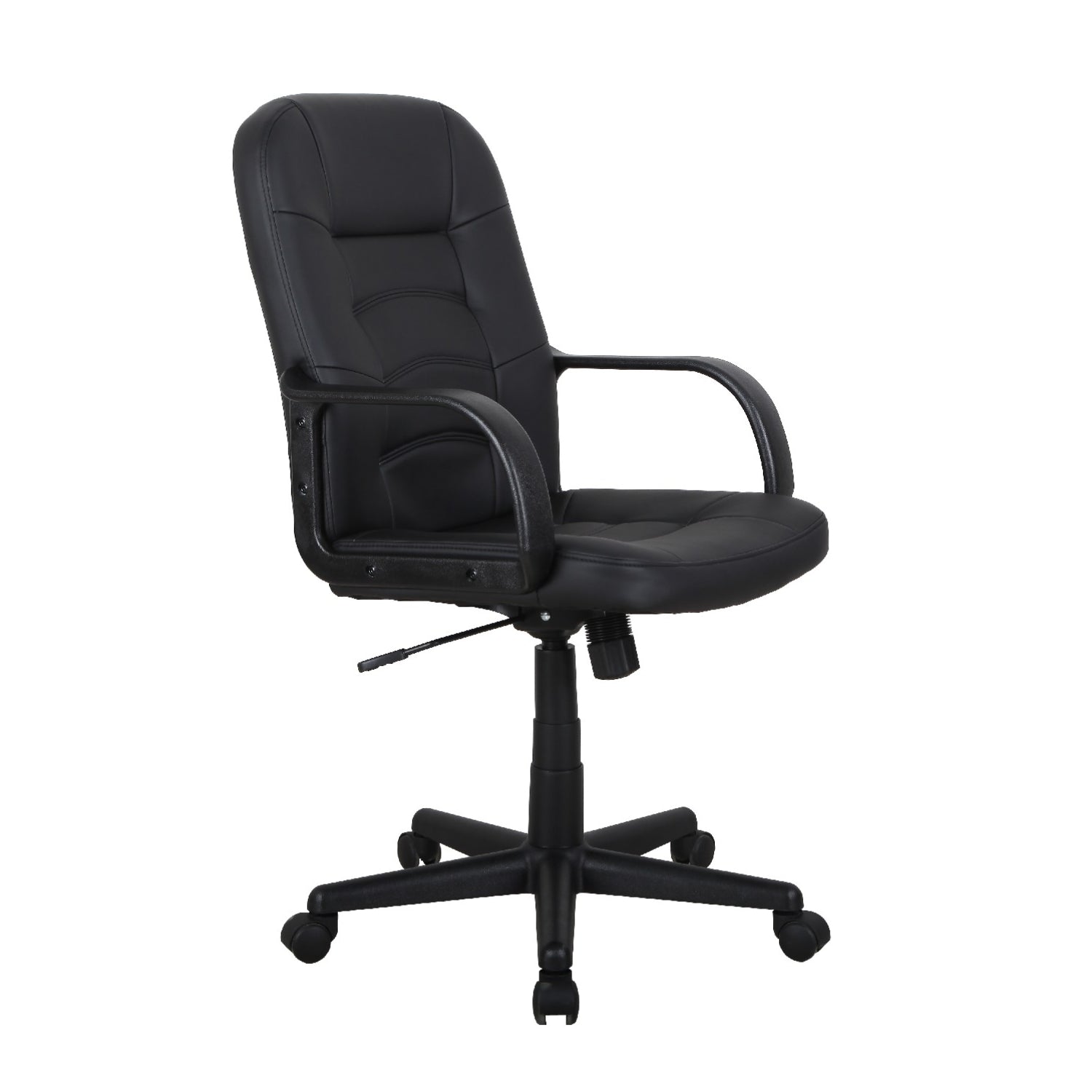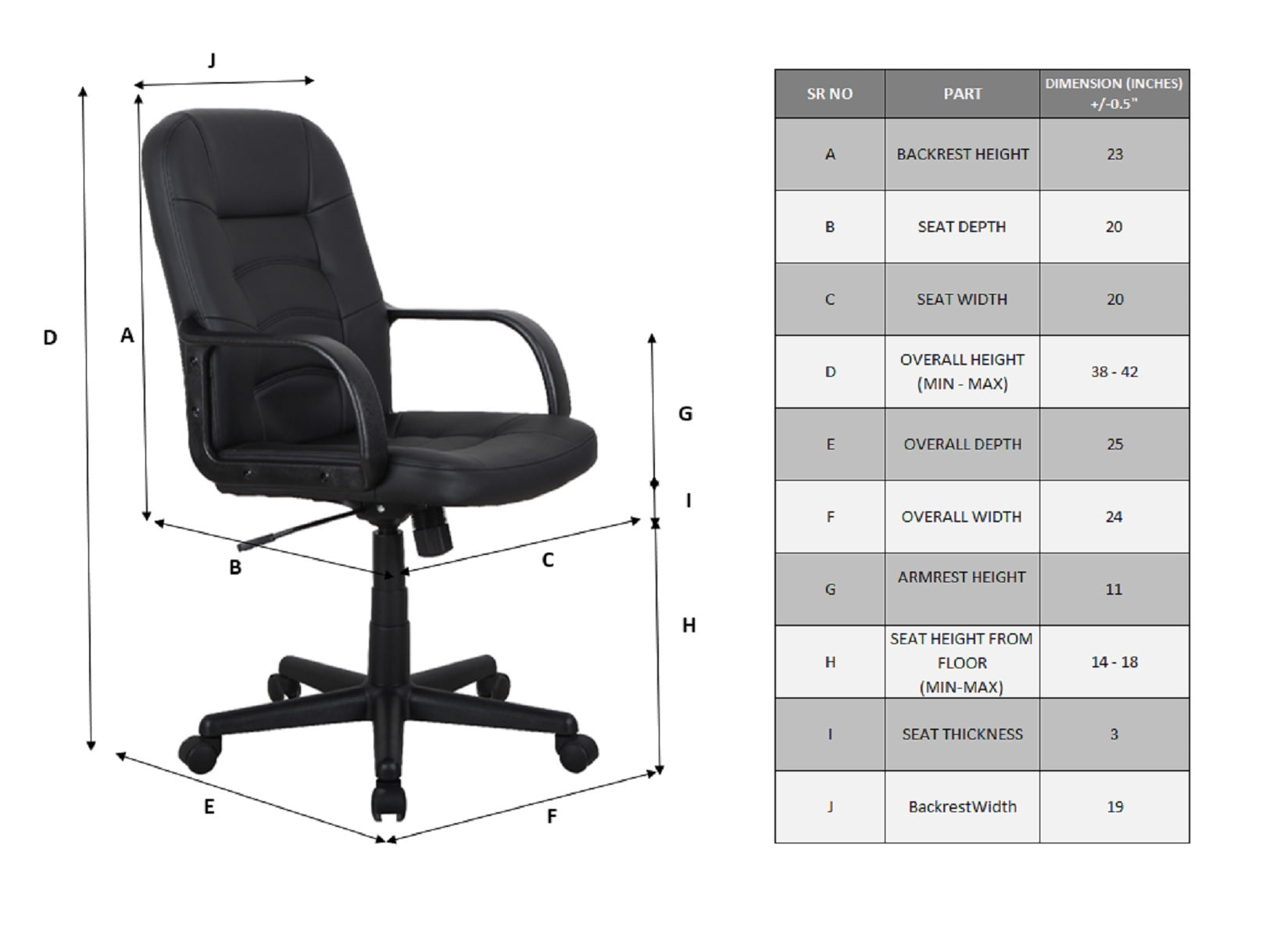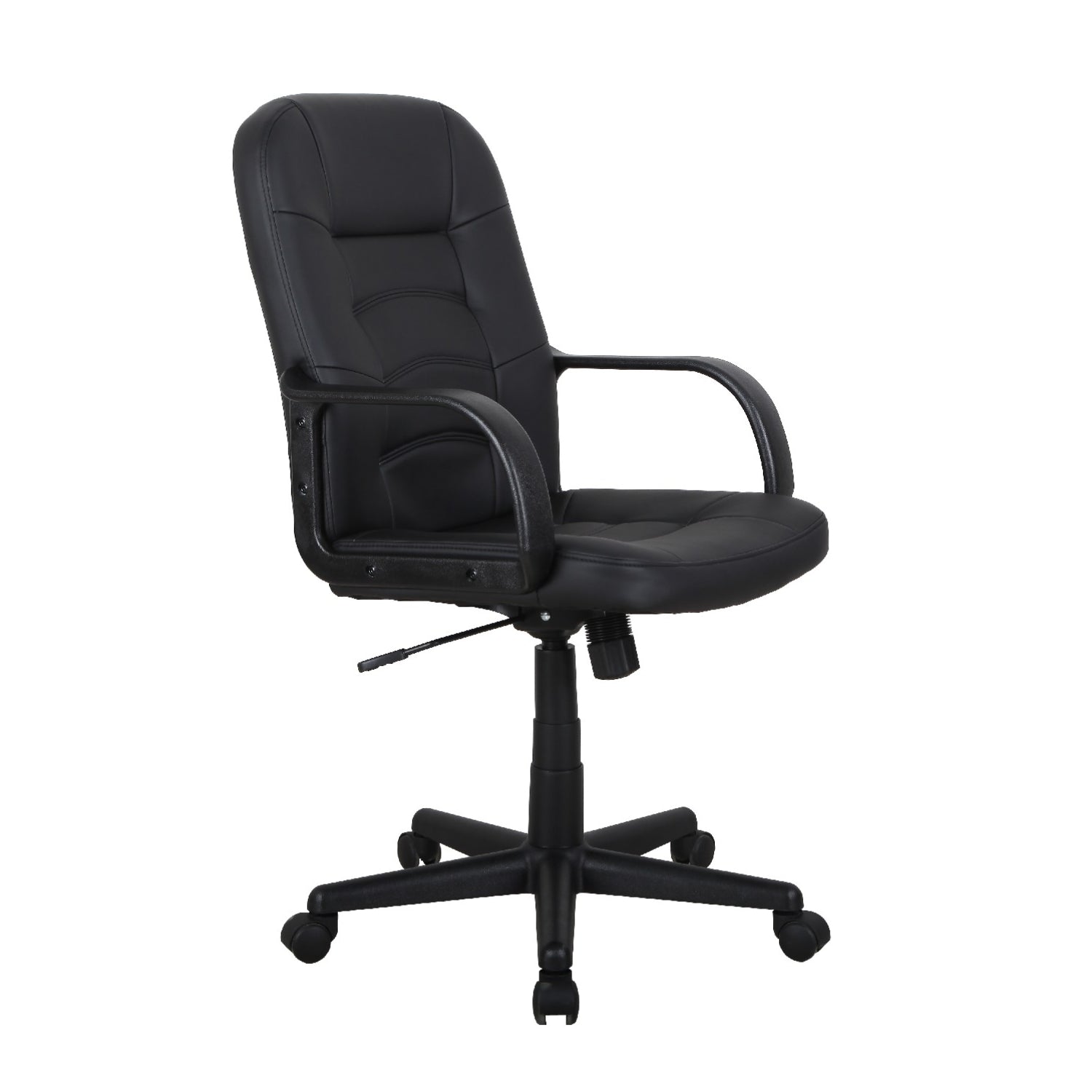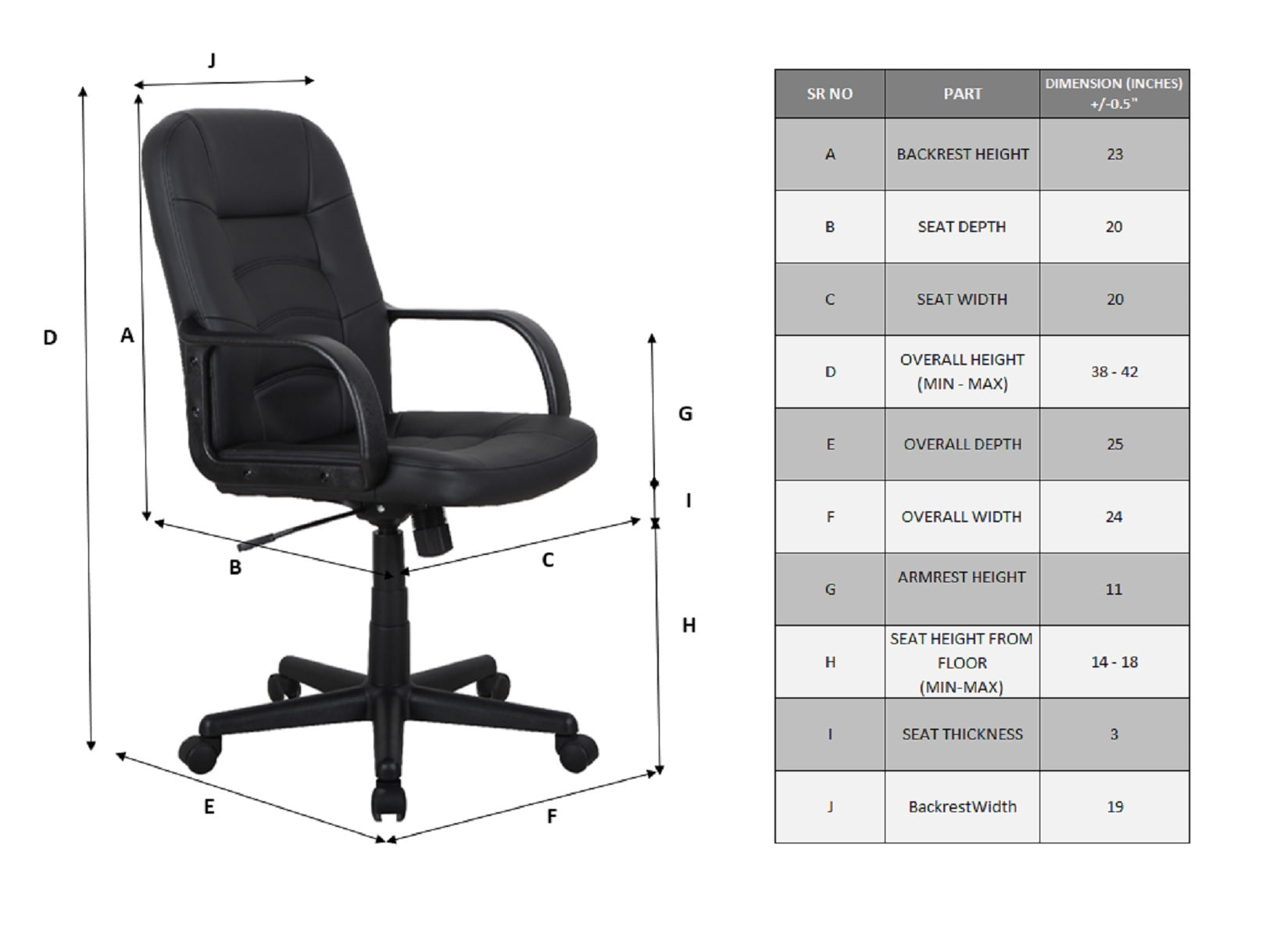 This sleek yet comfortable chair is an essential addition to any home office, workspace, study room, dorm or library.


Multi-purpose Office Chair: Use this ergonomic office chair for your home office computer desk, padded foam lets you sit for long hours without any difficulty.

Material: Constructed with high-quality bonded leather and heavy-duty nylon base and wheels.

Swivel & Movement: 360-degrees swivel and Multi-direction nylon casters move smoothly and silently on the floor.

Sturdy Office Chair: Heavy-duty nylon base added stability and durability for your comfortable seating.

Assembly : Easy to assemble and a detailed instruction manual and the necessary tools for quick set-up, it supports 220 lbs.
- This padded office chair has a sturdy frame for durability and is upholstered with a bonded leather fabric for a simple, sophisticated look.

- The chair rolls on five wheels for easy movement, can swivel 360-degrees, and has an adjustable height so you can get just the right fit at any desk or table.

- With armrests for additional comfort and a well-padded design, this bonded leather swivel office chair is the perfect seating solution for your home office.

- Sit comfortably in your home office or workspace with this Bonded Leather Office Chair.

- The multi-purpose chair can also be used as an office chair, computer chair, study chair, meeting chair, etc.

- The sturdy office chair can support the maximum weight capacity of up to 220 lbs.

- A detailed instruction manual and necessary tools are already included in the box.

- Refer to the images for the detailed dimensions.


Limited Warranty
What is covered?
1. This limited warranty covers defects in materials and workmanship in this product by default.
2. If a product by default is defective, it has to be reported within 15 days of receiving and the required part(s) can be shipped to the customer if and when available.
What is not covered?
This limited warranty does not cover any damage caused by the owner modifying, attempting to fix, or otherwise altering the product.
This limited warranty excludes warranties from certain parts, such as the screws and bolts.
This also does not warrant that product would not become obsolete or out of stock at some point in the future and part and full product replacement will not be possible.
Warranty does not cover shipping charges to replace the parts.
Warranty voids if the damage was done due to incorrect assembly procedure (including extra tightening the screw that it loses thread)
Purchase of ViscoLogic product from an unauthorized dealer
How long does this coverage last?
This warranty lasts for 360 days from the date of original purchase of this product.
Who is covered?
This limited warranty covers only the original purchaser of the product. The limited warranty is not transferable to subsequent owners or purchasers of this product.