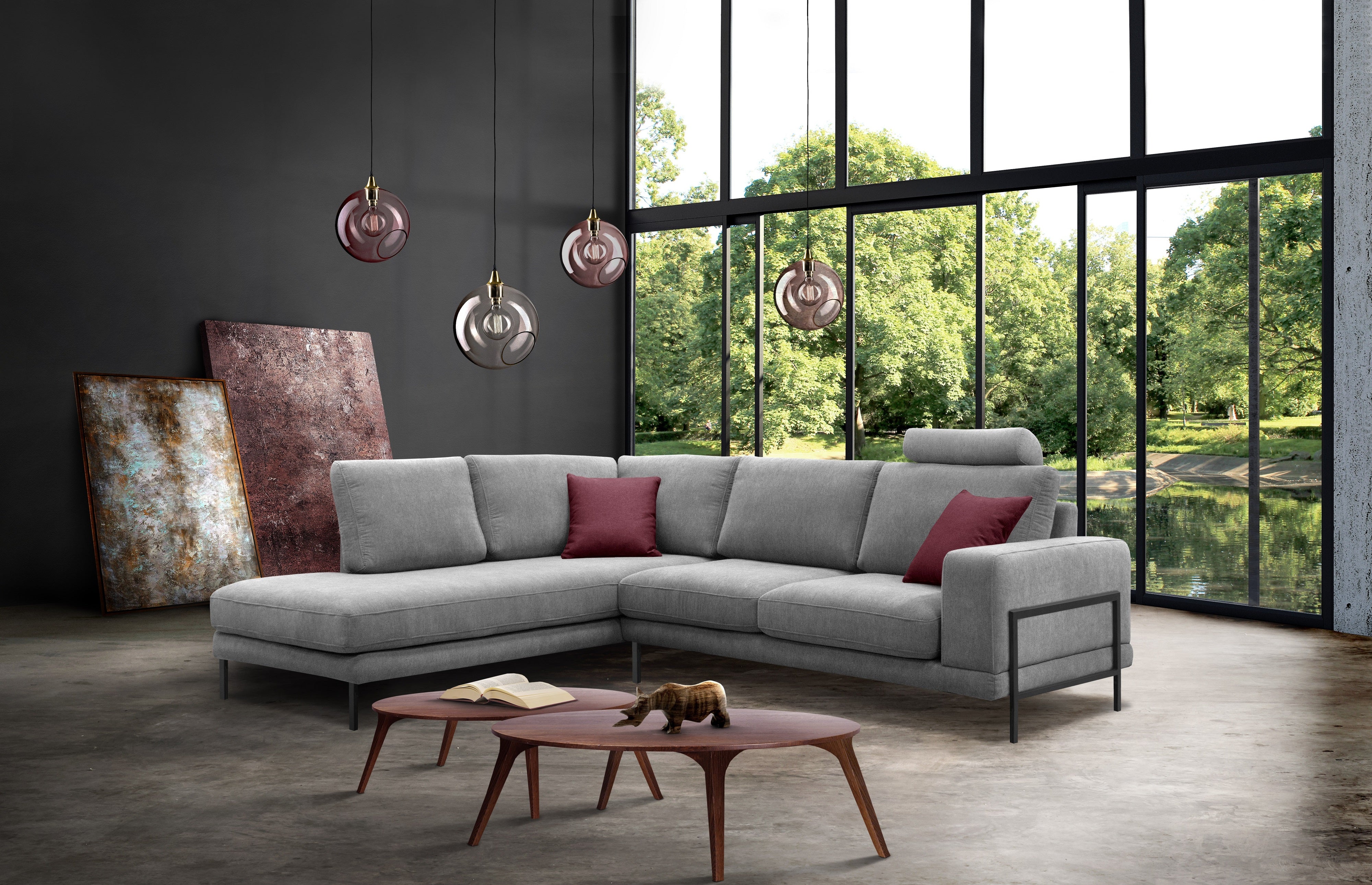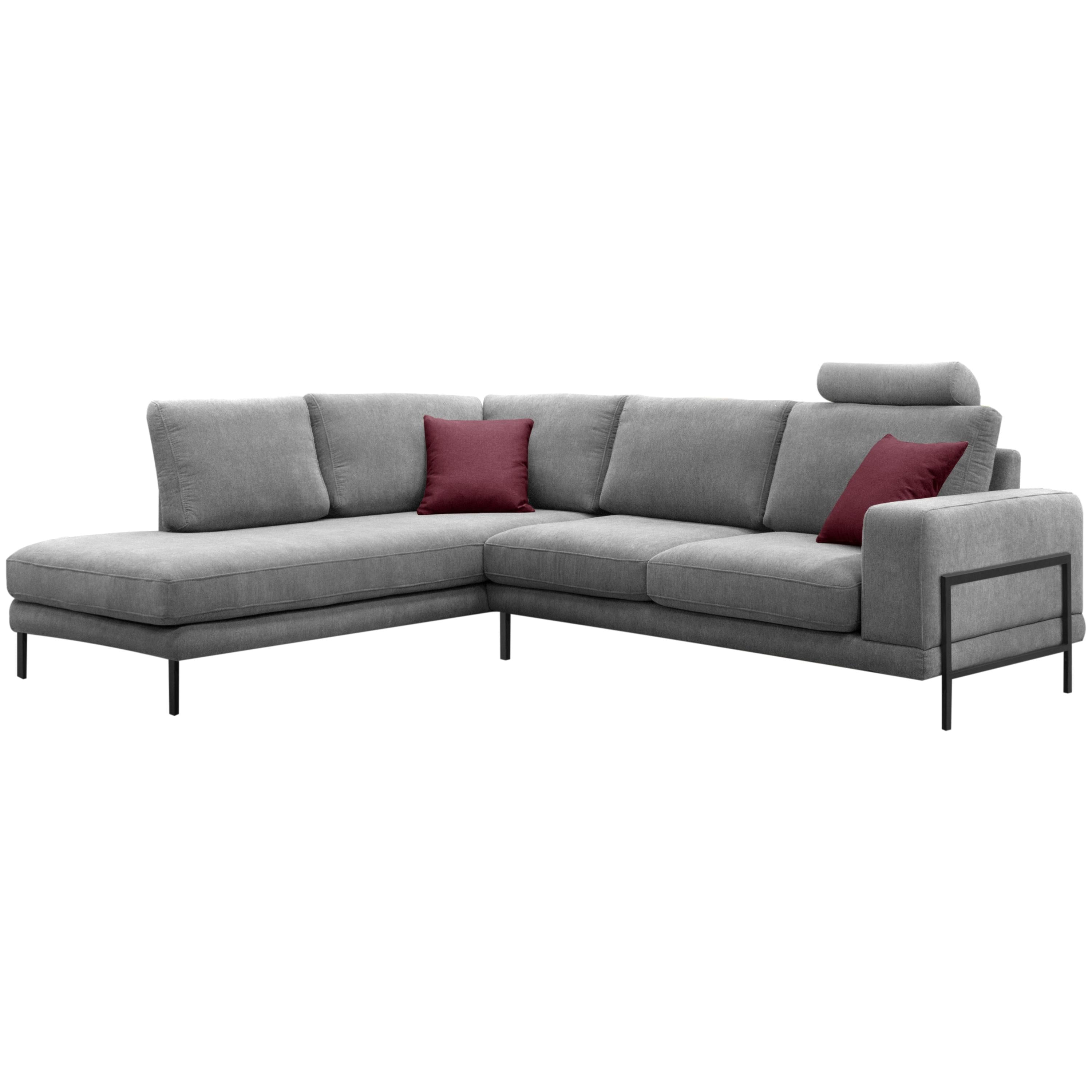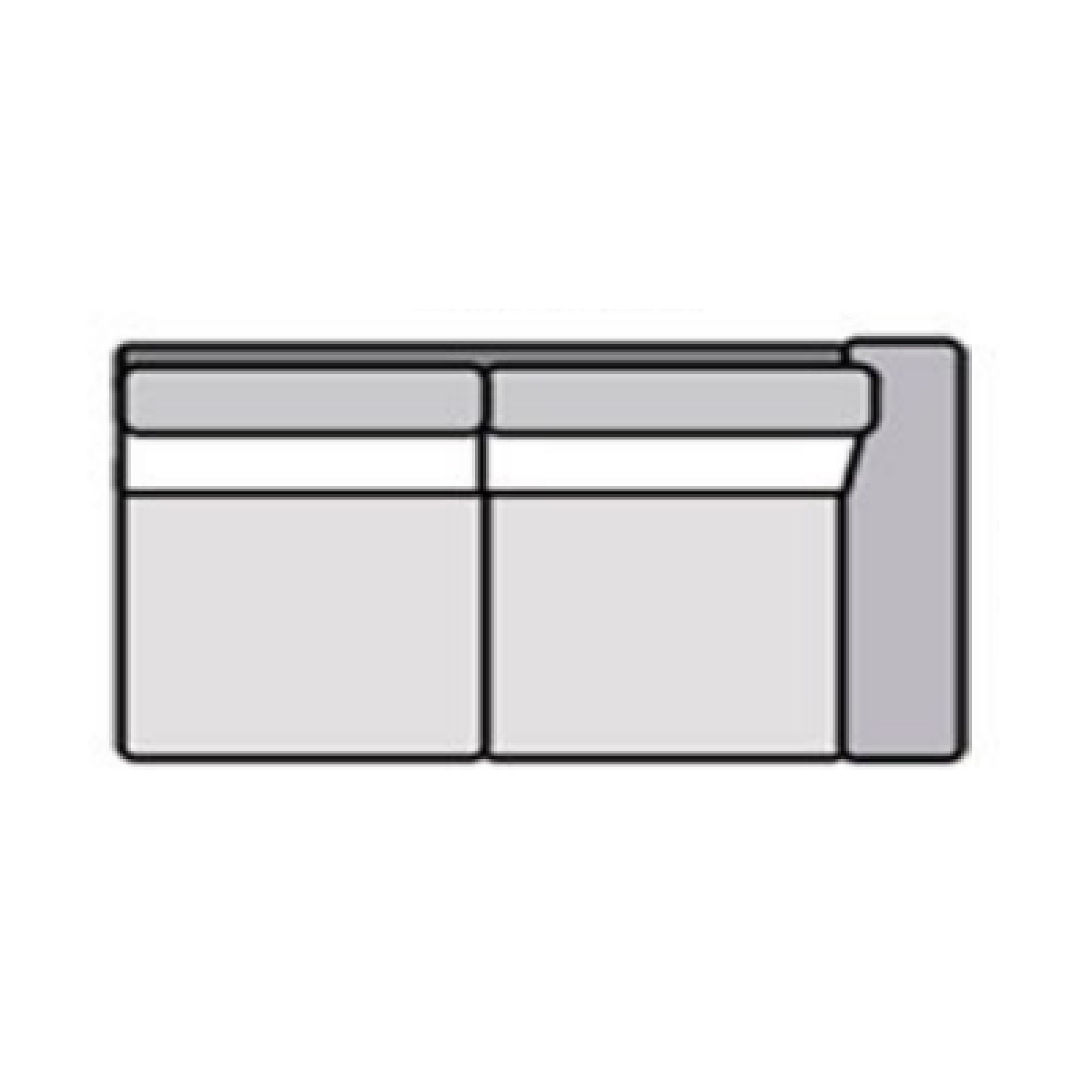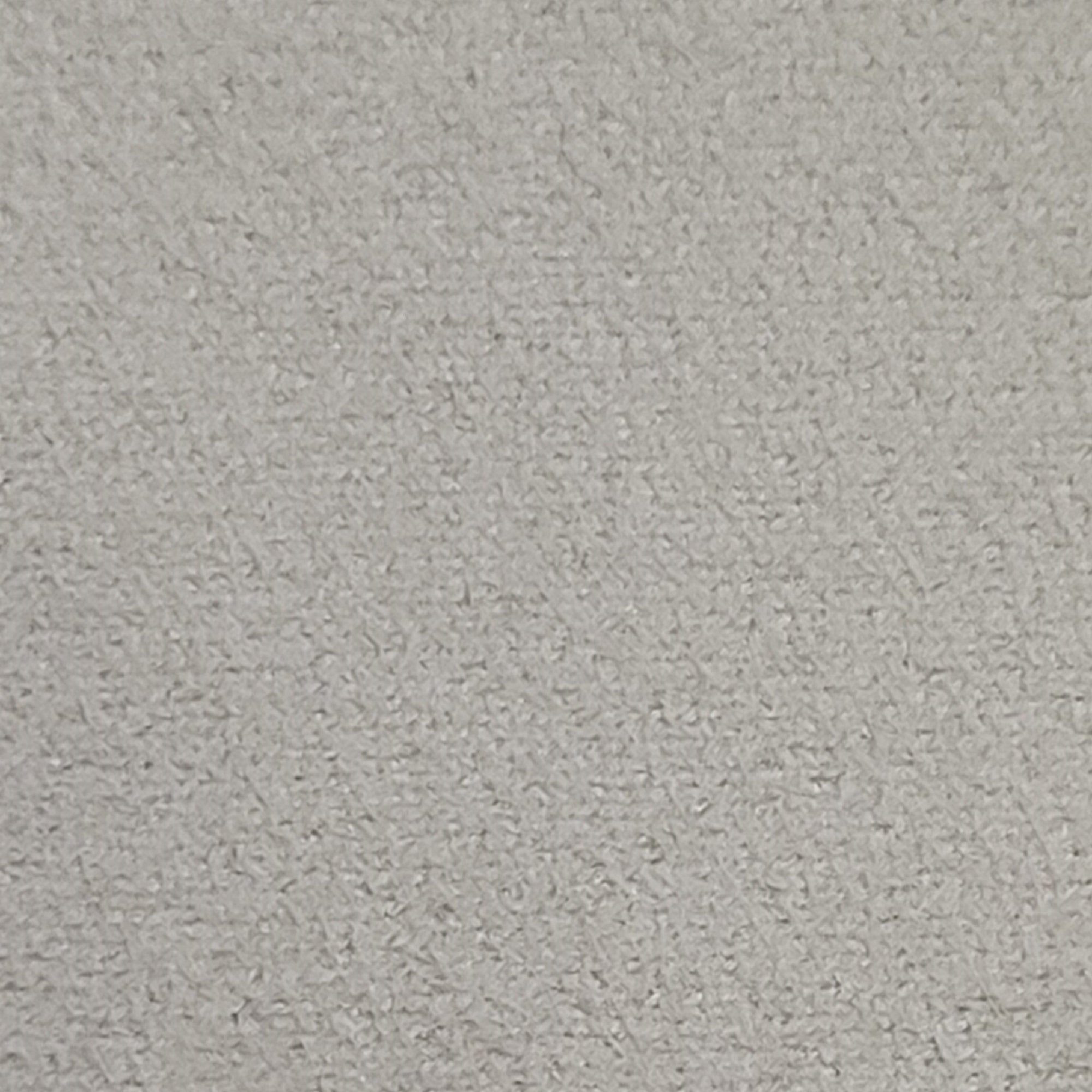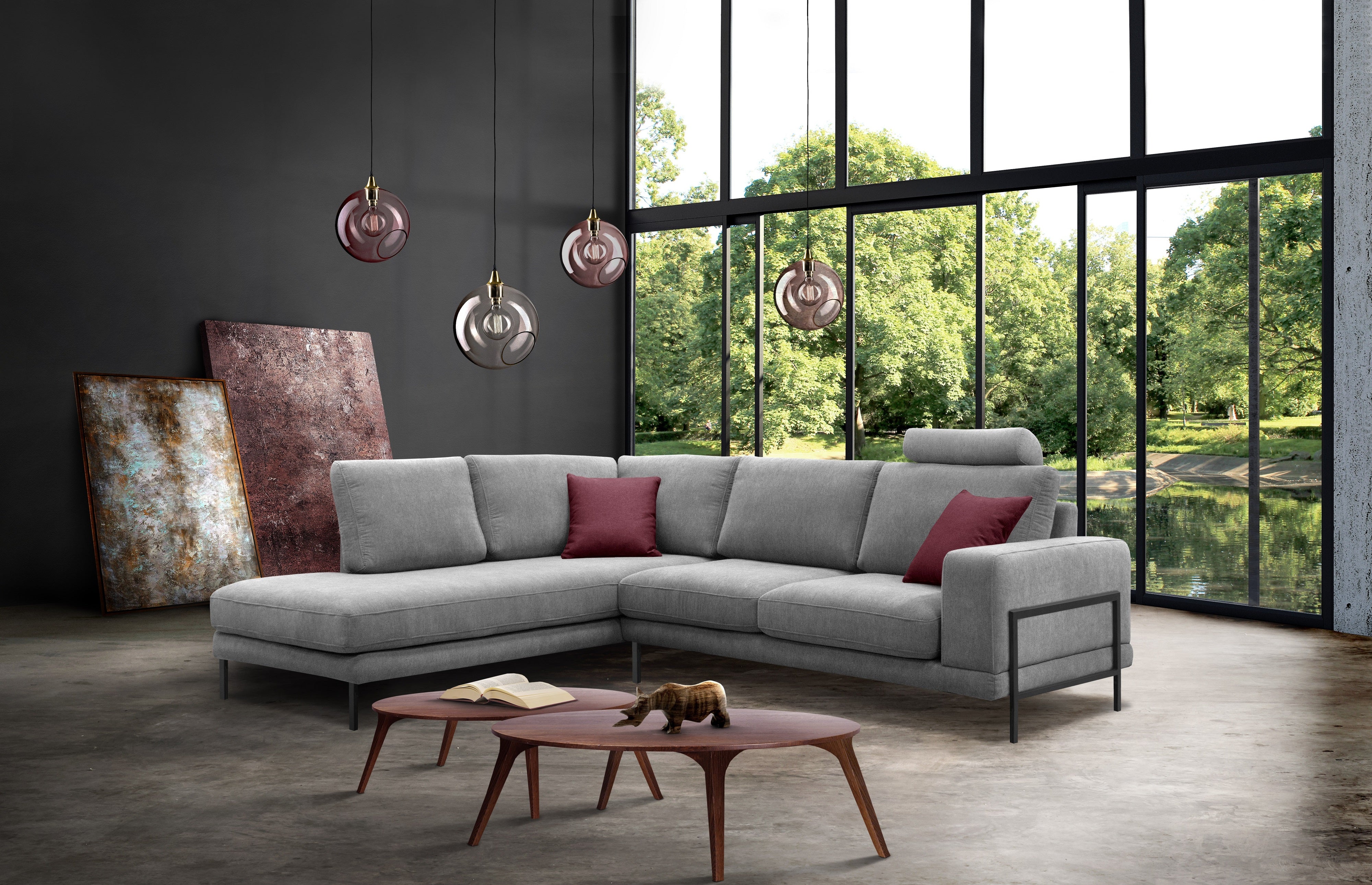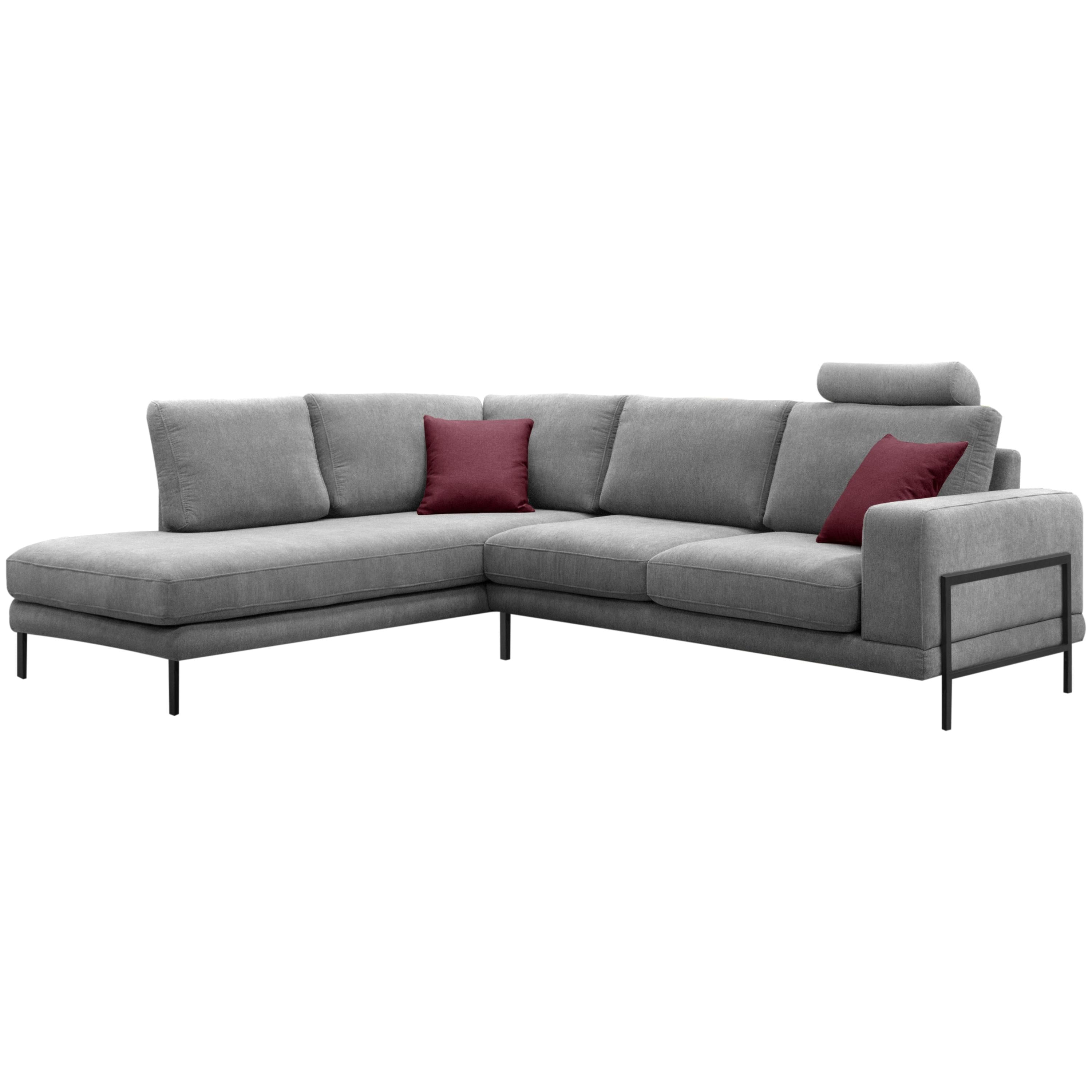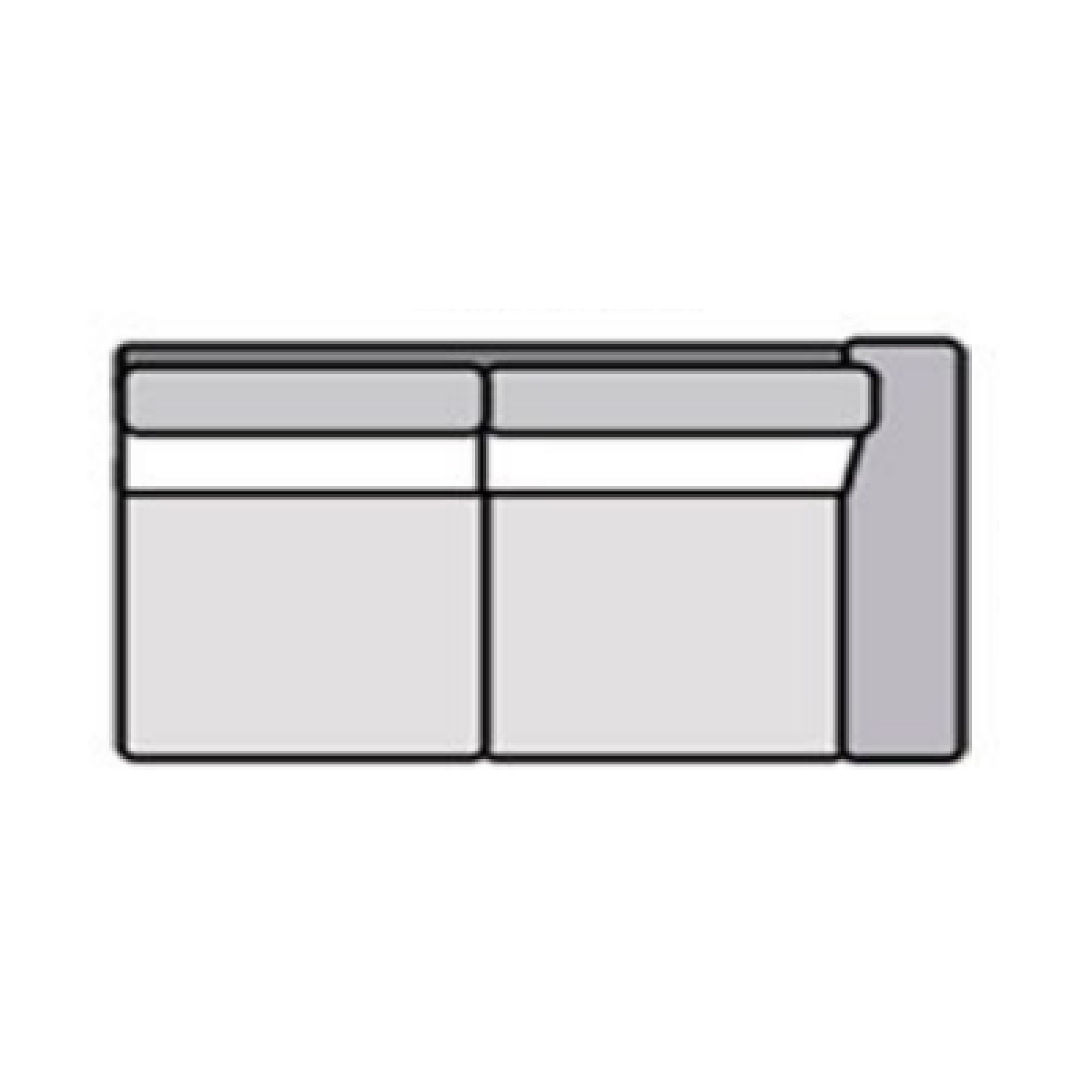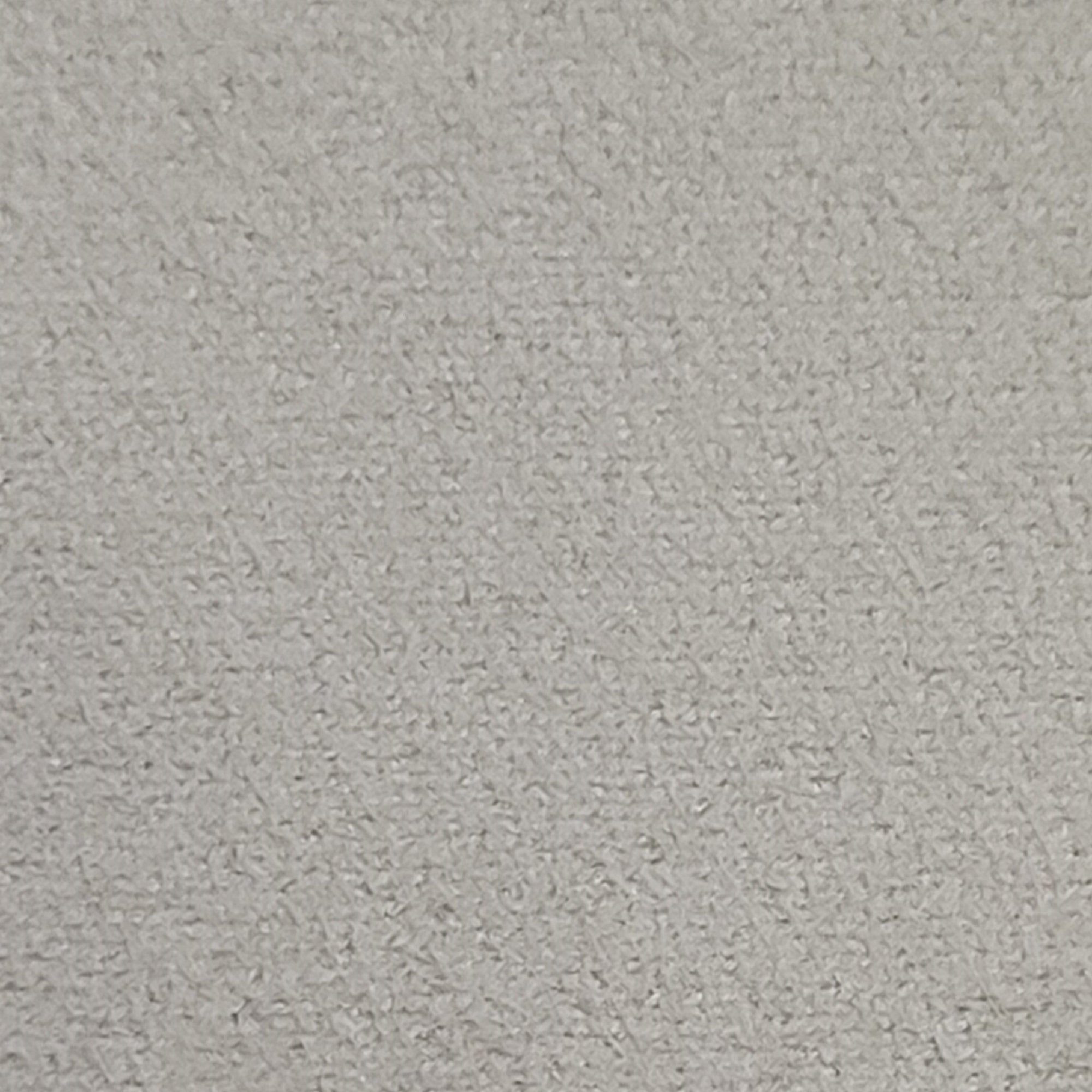 This is the perfect way to complement any décor; this contemporary sectional sofa will provide style, comfort, and durability. By purchasing this stylish sofa, you will ensure a reliable, functional, and attractive piece of furniture for many years. This sofa will make your rest more effective and enjoyable. It offers soft, comfortable seating made of fabric upholstery and durable construction. 
Cutting-edge comfort:
Seat Construction
High resilience firm polyurethane foam 30 kg/m3 +
Medium firm polyurethane foam 25 kg/m3 +
Thick 150 g/m2 wadding

Lean back in Luxury:
Backrest: 70% granulated foam / 30 % silicon balls

Stability Suspension: 
Suspension is constructed with springs for a stable and contouring seating experience

Frame Construction:
Durable wooden frame with fibreboard

Contemporary Design:
Strong metal legs

Dimensions (may vary +/- 0.5 inch)
Chaise: Width 102 cms, Depth 219 cms, Height 86 cms
3 Seater: Width 209 cms, Depth 98 cms, Height 86 cms
Ottoman: Width 90 cms, Depth 60 cms, Height 43 cms
Seat height: 46 cm
Base height: 73 cm
Seat depth: 63 cm
Armrest width : 26 cm

Good to know:
Images shown are true representations of the product, however, slight color variations are possible due to natural and artificial lighting sources.
--
C'est le moyen idéal pour compléter n'importe quel décor ; ce canapé sectionnel contemporain offrira style, confort et durabilité. En achetant ce canapé élégant, vous vous assurerez un meuble fiable, fonctionnel et attrayant pendant de nombreuses années. Ce canapé rendra votre repos plus efficace et agréable. Il offre des sièges doux et confortables faits d'un rembourrage en tissu et d'une construction durable.
 Confort de pointe :
Construction du siège
Mousse polyuréthane ferme haute résilience 30 kg/m3 +
Mousse polyuréthane mi-ferme 25 kg/m3 +
Ouate épaisse 150 g/m2

Détendez-vous dans le luxe :
Dossier : 70 % mousse granulée / 30 % billes de silicone

Suspension de stabilité :
La suspension est construite avec des ressorts pour une expérience d'assise stable et profilée

Structure du cadre :
Cadre en bois durable avec panneaux de fibres

Design contemporain:
Pieds en métal solides

Dimensions (peuvent varier de +/- 0,5 pouce)
Méridienne : Largeur 102 cm, Profondeur 219 cm, Hauteur 86 cm
3 places : Largeur 209 cm, Profondeur 98 cm, Hauteur 86 cm
Pouf : Largeur 90 cm, Profondeur 60 cm, Hauteur 43 cm
Hauteur d'assise : 46 cm
Hauteur socle : 73 cm
Profondeur d'assise : 63 cm
Largeur accoudoir : 26 cm

Bon à savoir:
Les images présentées sont des représentations fidèles du produit, cependant, de légères variations de couleur sont possibles en raison des sources d'éclairage naturelles et artificielles.
Limited Warranty
What is covered?
1. This limited warranty covers defects in materials and workmanship in this product by default.
2. If a product by default is defective, it has to be reported within 15 days of receiving and the required part(s) can be shipped to the customer if and when available.
What is not covered?
This limited warranty does not cover any damage caused by the owner modifying, attempting to fix, or otherwise altering the product.
This limited warranty excludes warranties from certain parts, such as the screws and bolts.
This also does not warrant that product would not become obsolete or out of stock at some point in the future and part and full product replacement will not be possible.
Warranty does not cover shipping charges to replace the parts.
Warranty voids if the damage was done due to incorrect assembly procedure (including extra tightening the screw that it loses thread)
Purchase of ViscoLogic product from an unauthorized dealer
How long does this coverage last?
This warranty lasts for 360 days from the date of original purchase of this product.
Who is covered?
This limited warranty covers only the original purchaser of the product. The limited warranty is not transferable to subsequent owners or purchasers of this product.