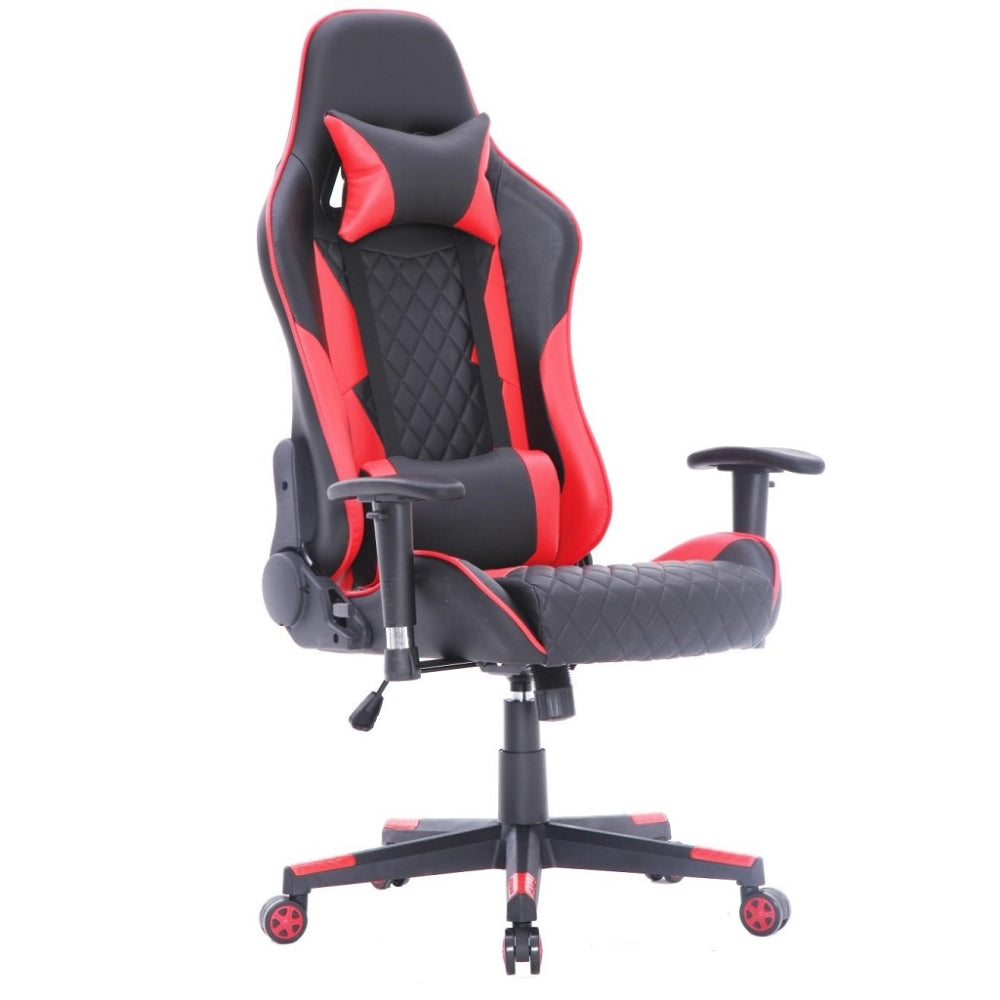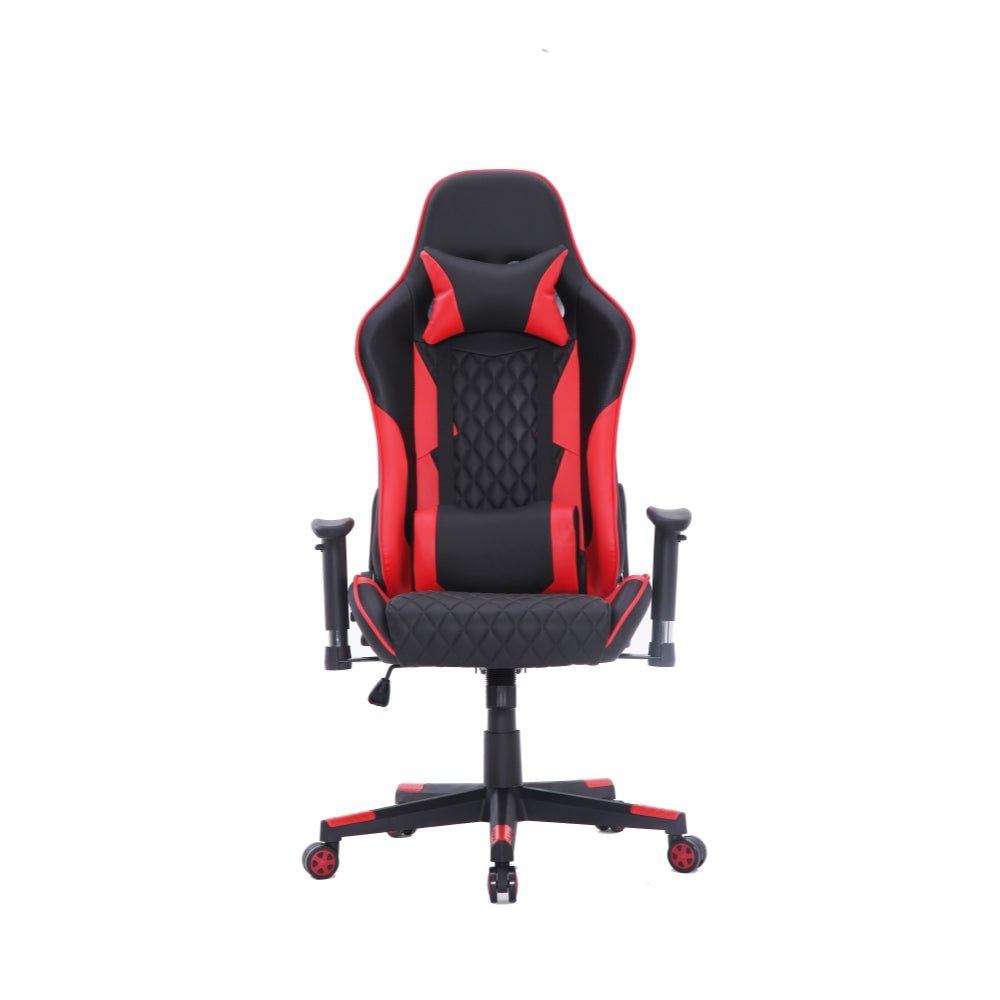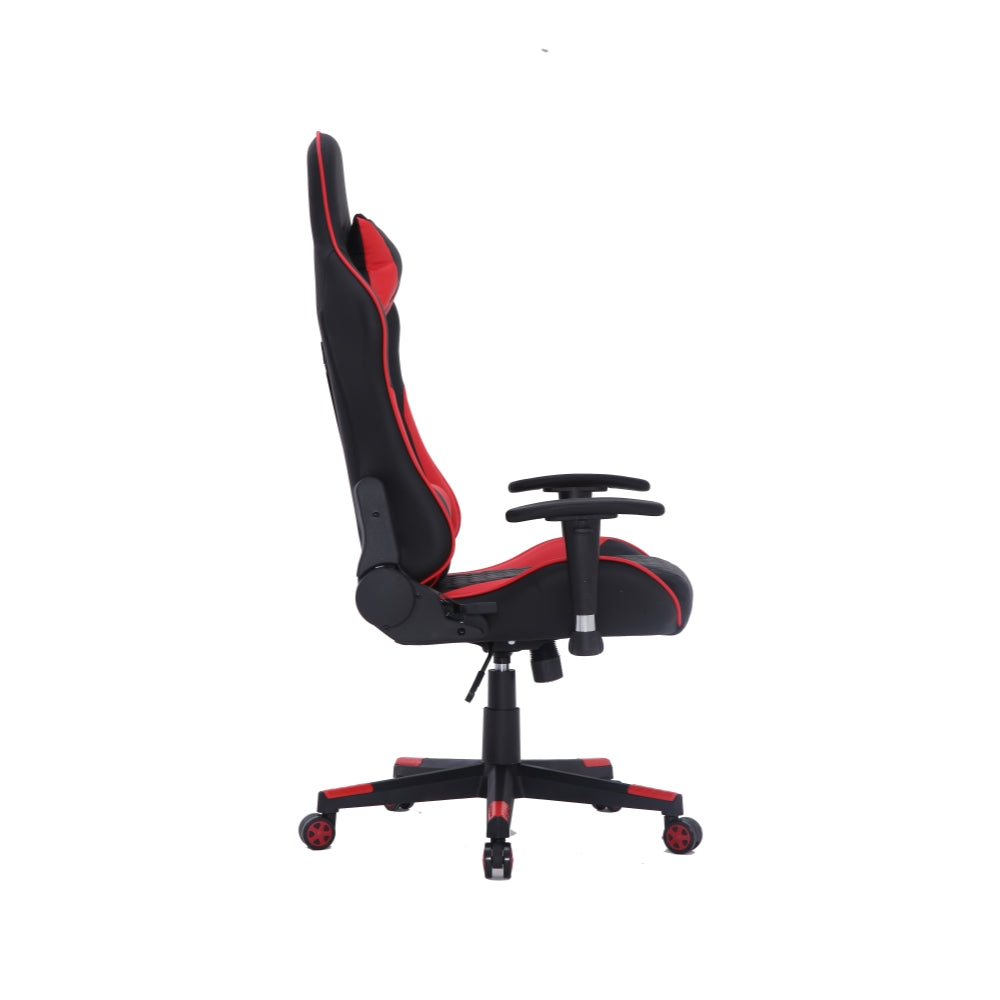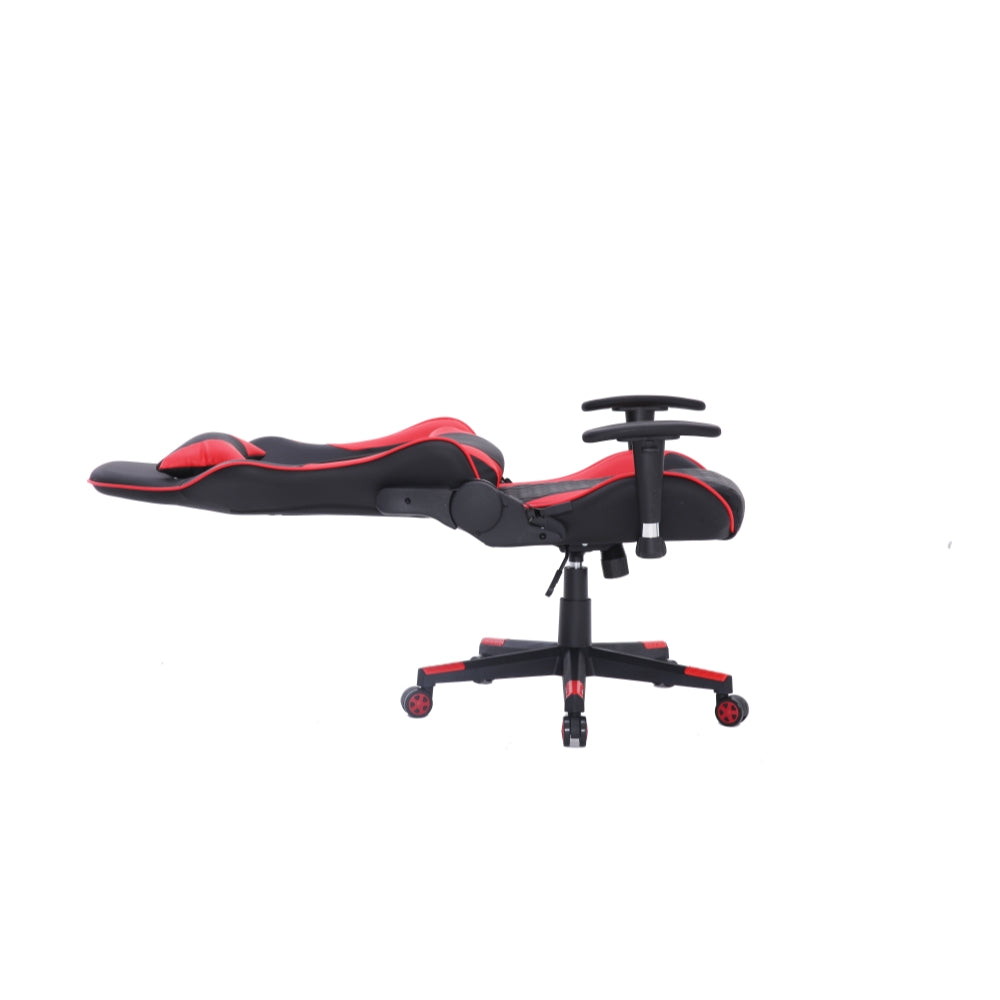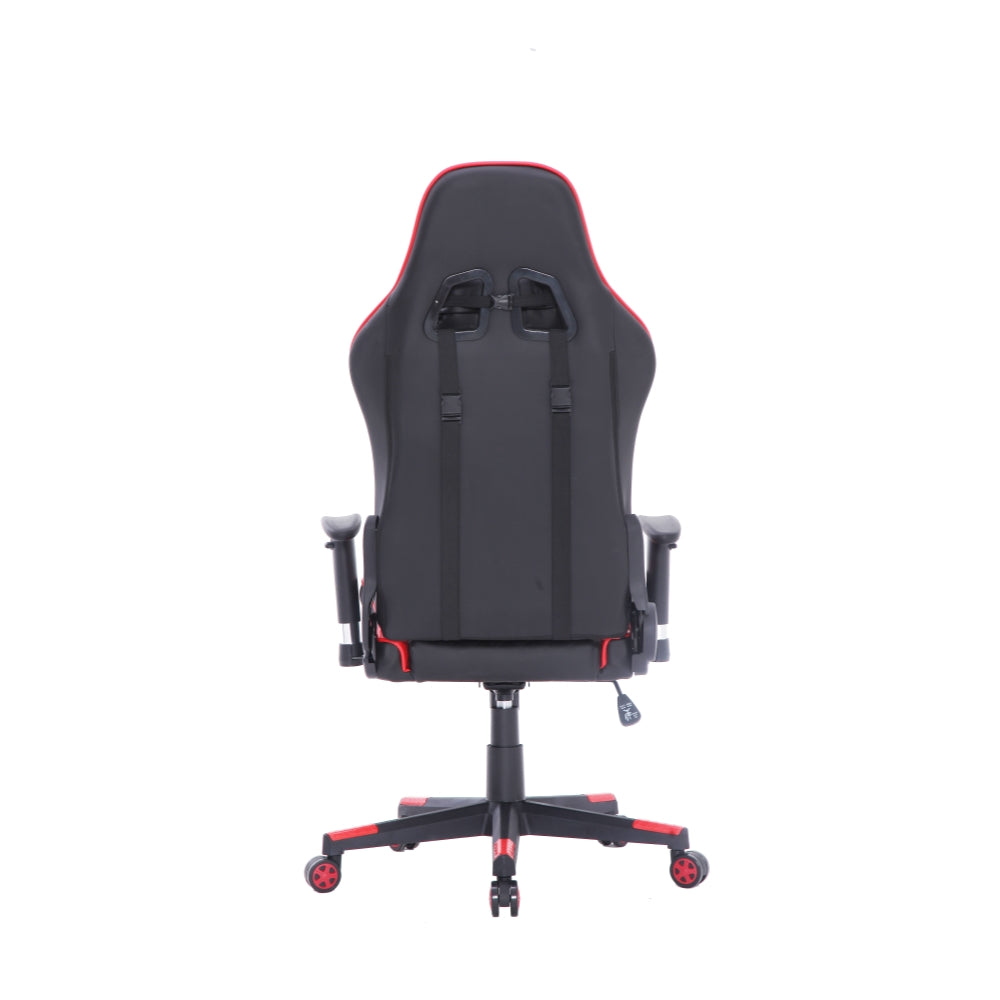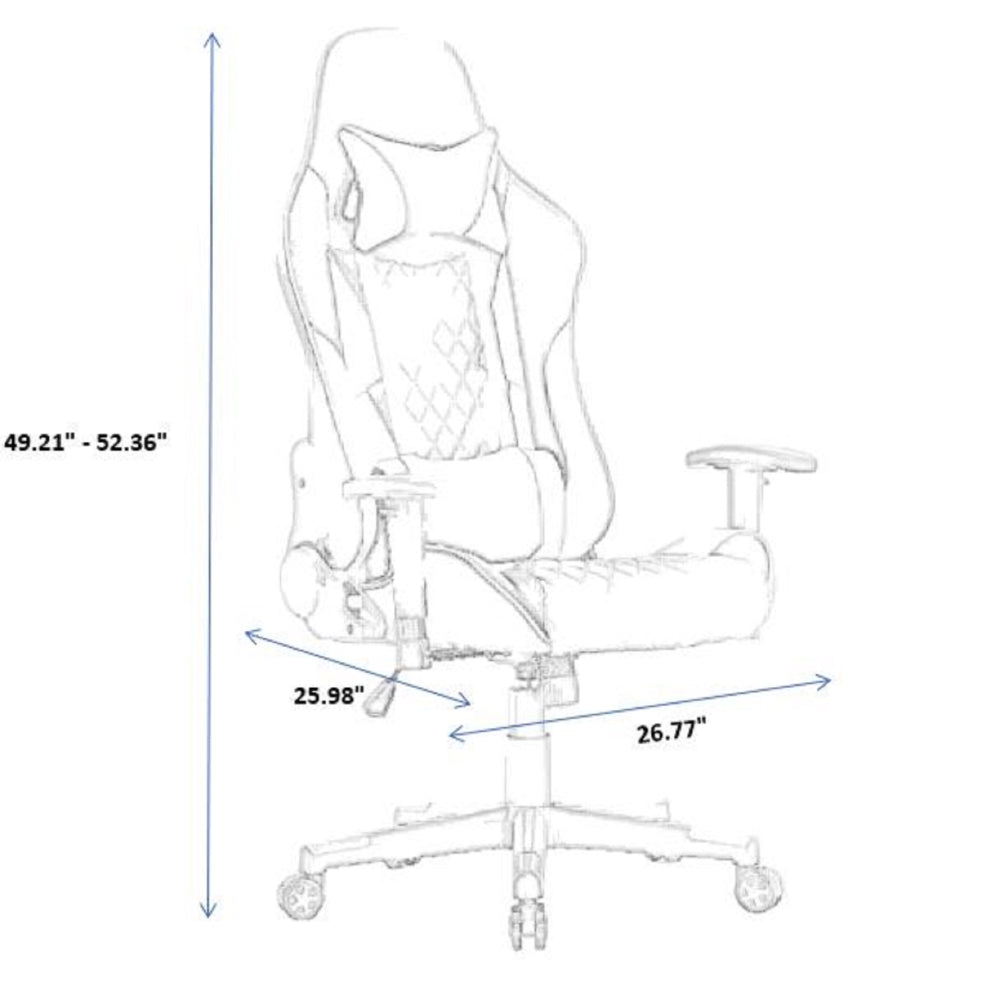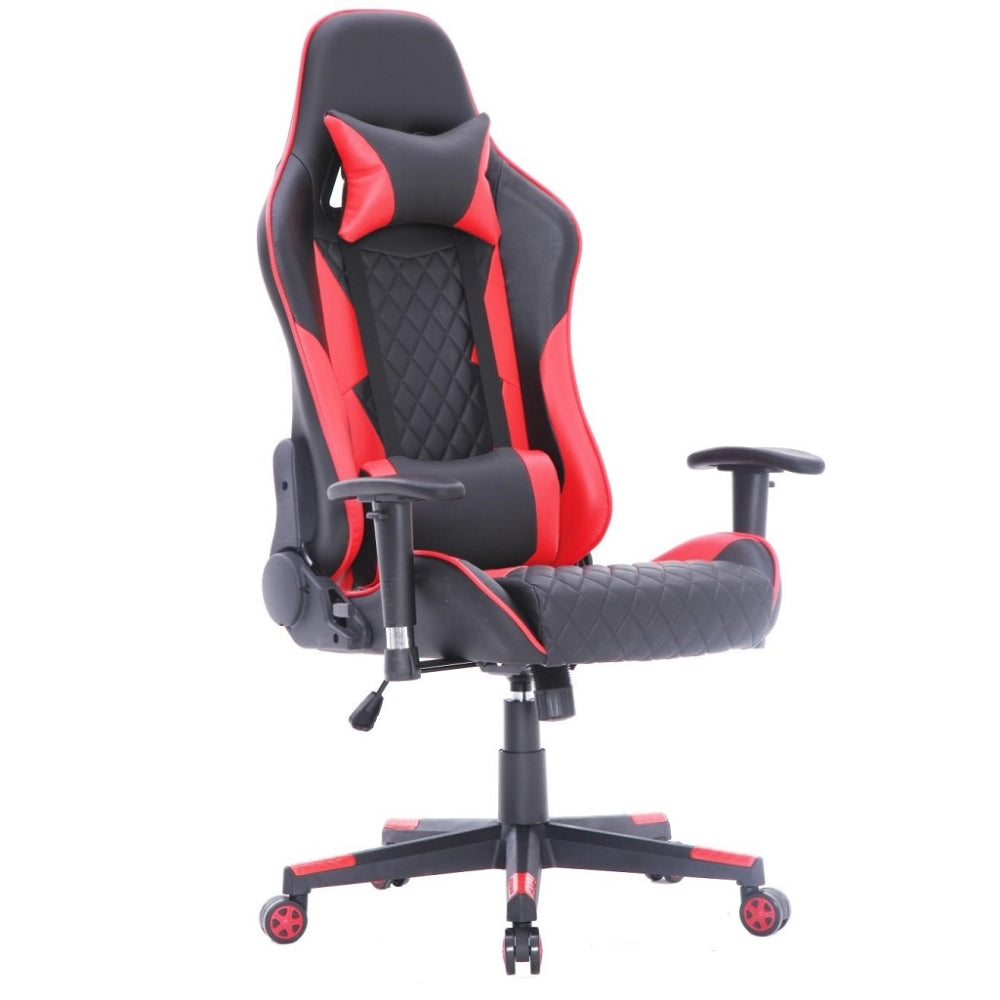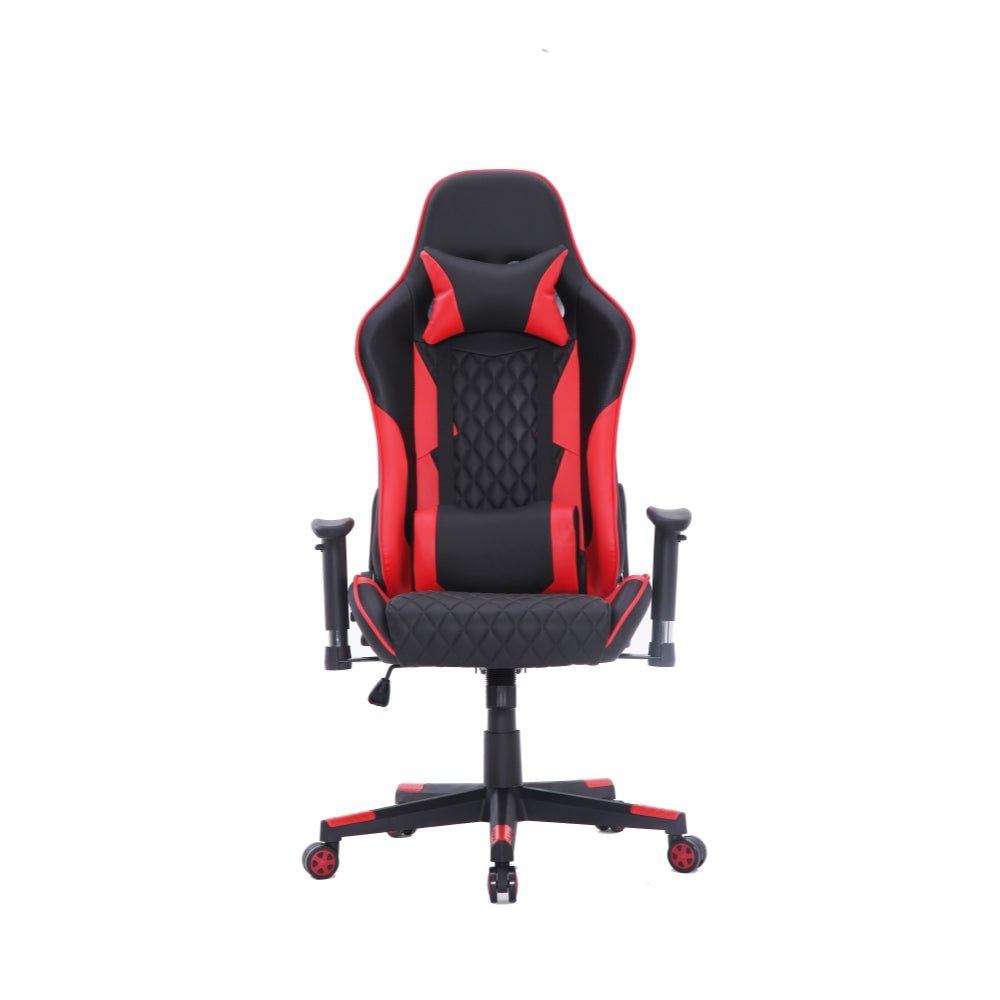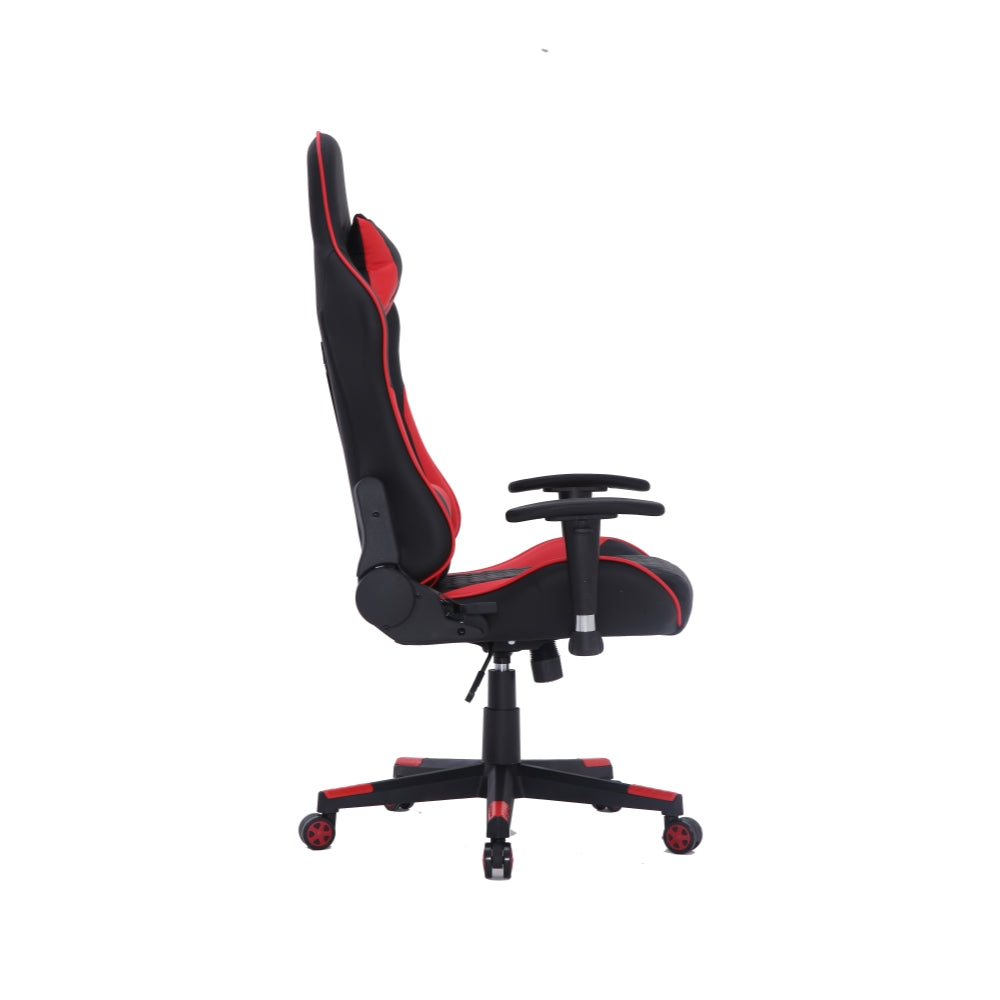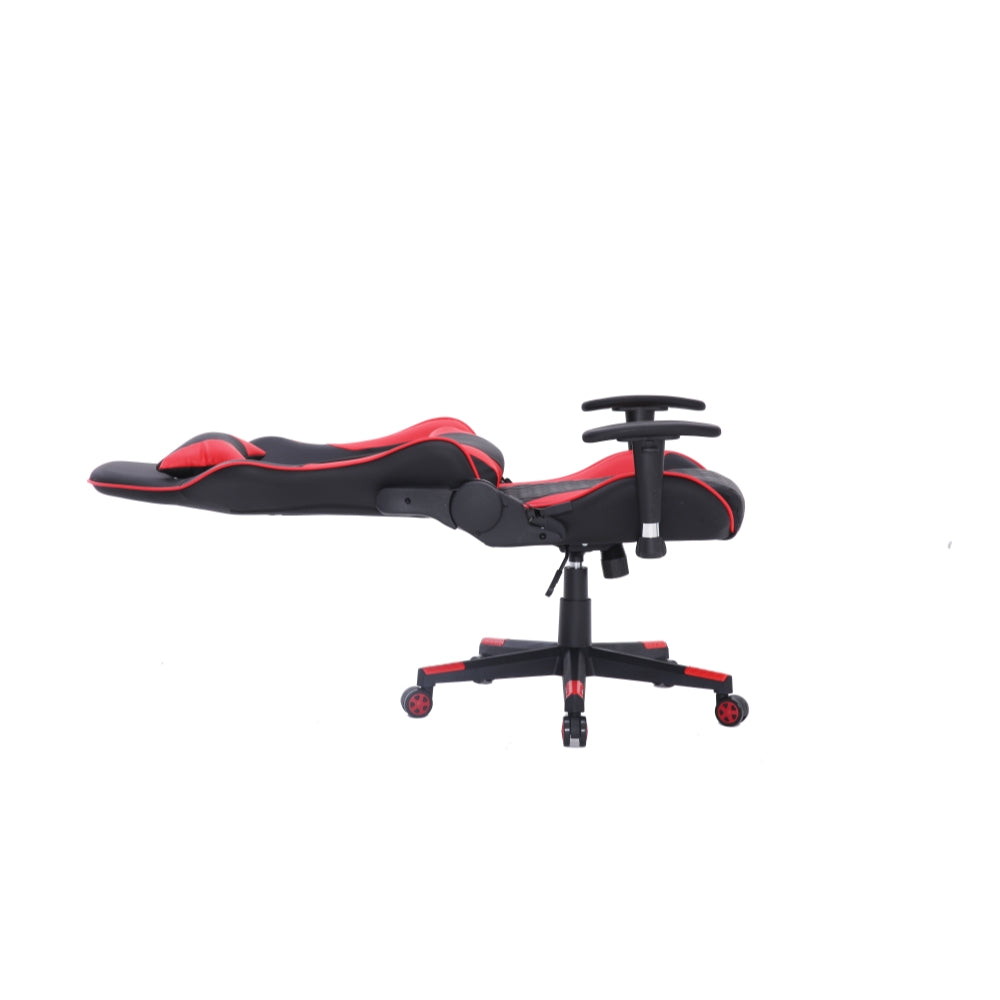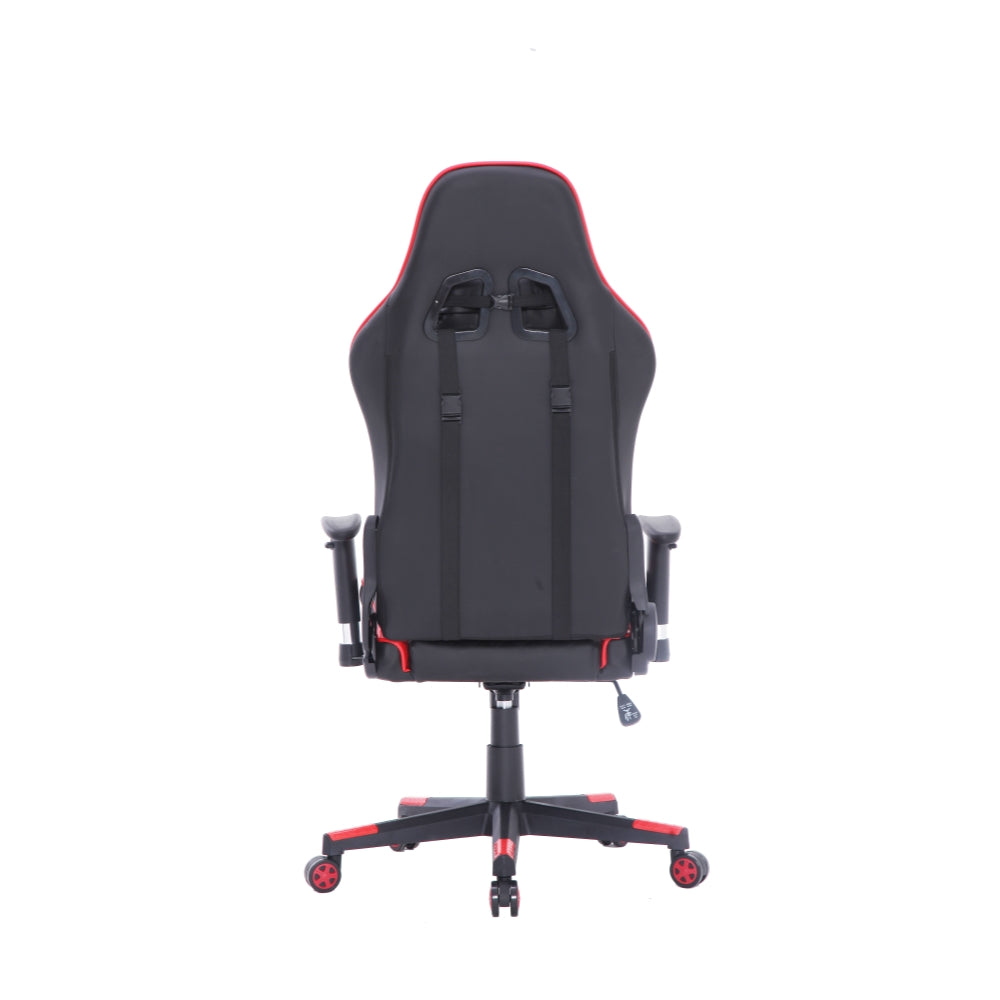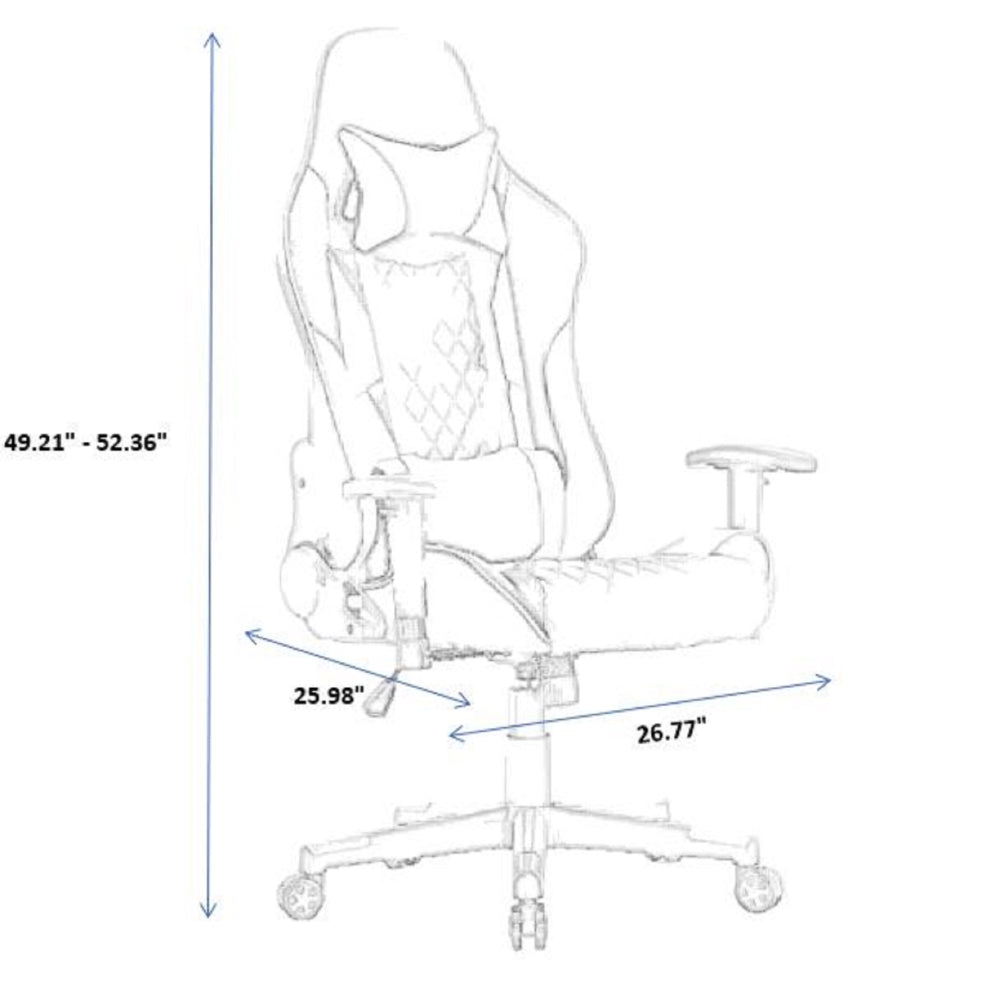 ViscoLogic MAZON Superior Gaming Racing Style Swivel Office Chairs are of high quality standard and are reliable to last much longer. These chairs offer high level of comfort and will quickly become among your office teammates favorite places to sit.


Ergonomic design: Strong metal frame designed to help promote a comfortable seated position, keeping you comfy after long hours of game or work.

Rotation : 360 Degree swivel rotation and backrest movement is from 90 to 180 degrees

Material : Luxurious synthetic Soft Fabric upholstery material and Thick padded seat and backrest

Features: Tiltable seat with lock function, Adjustable armrest, Height adjustment and rotation

Assembly: Lightweight construction for easy movement, Easy to assemble and support 220 lbs
Product Details :
Rocking/Tilting: Yes
Rotation: 360 Degree Swivel
Padded Headrest: Yes
Padded Armrest: No
Adjustable Height/Adjustable Armrest : Yes / Yes
Headrest Pillow/ Lumbar Cushion : Yes
Material: PU Leather
Footrest: No
5 twin Roller castors for smooth rolling and scratch resistant.

Dimension (Inches):
Height: 49.21" 52.36"
Adjustable Seat height from Floor: 17" 20"
Backrest Height : 34"
Adjustable Armrest Height: 7" 10"
Width: 26.77"
Depth: 25.98"

Assemble:
Some Easy Assembly Required.
Assembly Instructions Included.

Limited Warranty
What is covered?
1. This limited warranty covers defects in materials and workmanship in this product by default.
2. If a product by default is defective, it has to be reported within 15 days of receiving and the required part(s) can be shipped to the customer if and when available.
What is not covered?
This limited warranty does not cover any damage caused by the owner modifying, attempting to fix, or otherwise altering the product.
This limited warranty excludes warranties from certain parts, such as the screws and bolts.
This also does not warrant that product would not become obsolete or out of stock at some point in the future and part and full product replacement will not be possible.
Warranty does not cover shipping charges to replace the parts.
Warranty voids if the damage was done due to incorrect assembly procedure (including extra tightening the screw that it loses thread)
Purchase of ViscoLogic product from an unauthorized dealer
How long does this coverage last?
This warranty lasts for 360 days from the date of original purchase of this product.
Who is covered?
This limited warranty covers only the original purchaser of the product. The limited warranty is not transferable to subsequent owners or purchasers of this product.