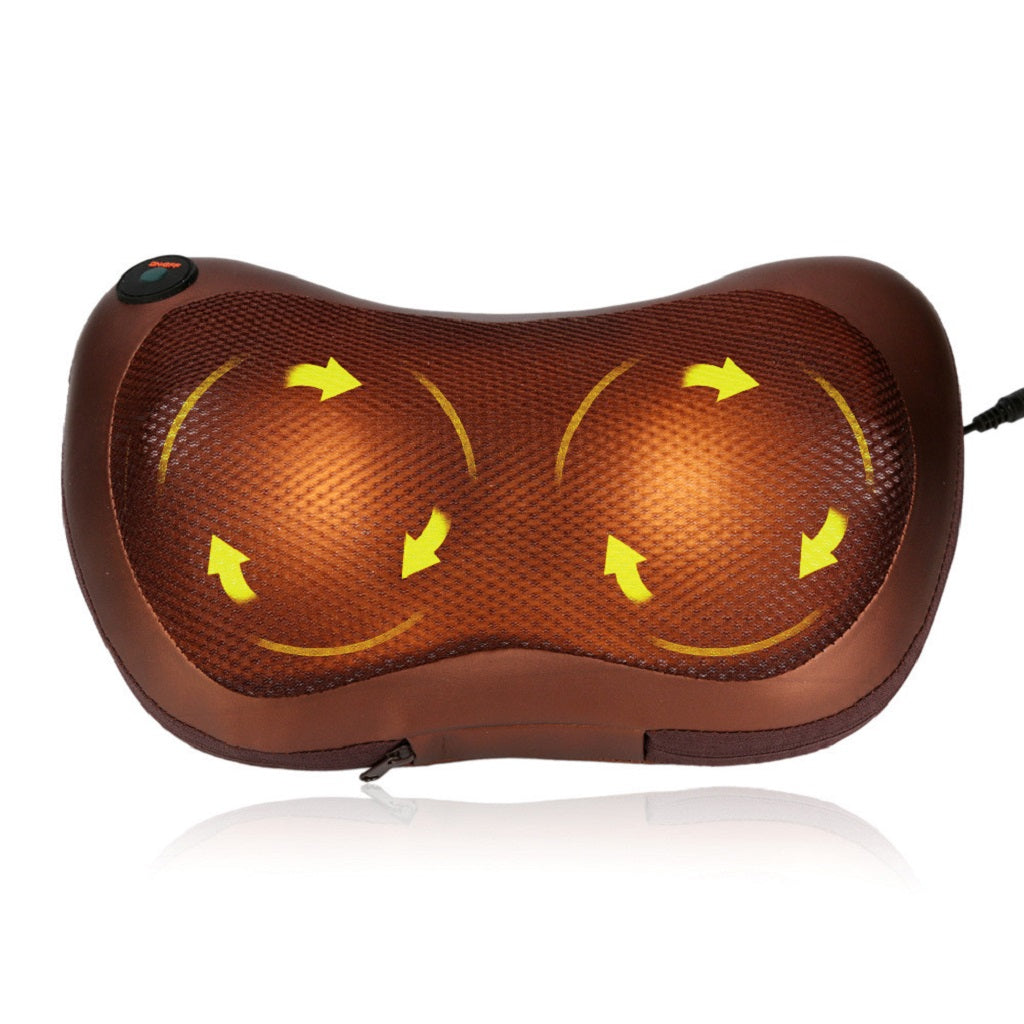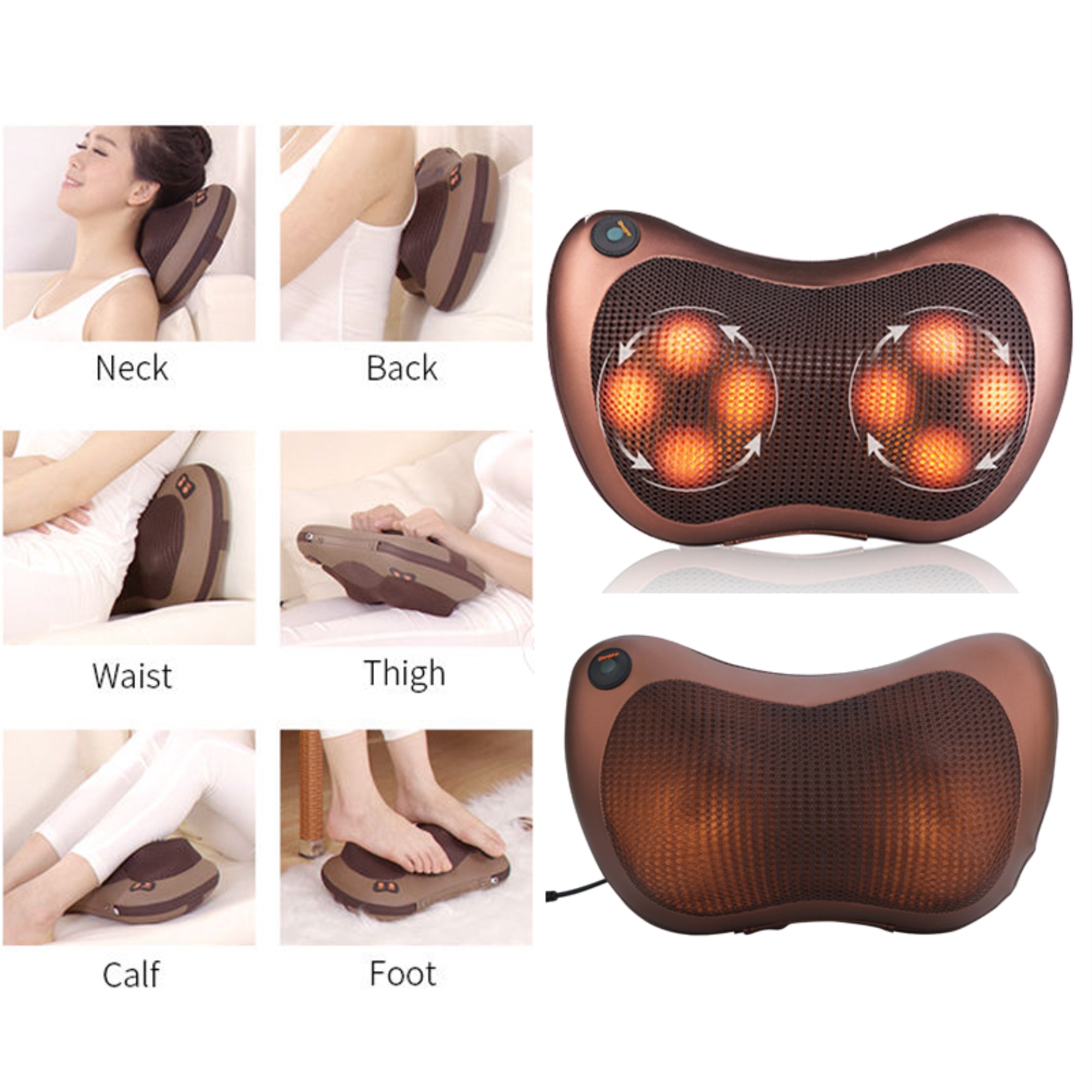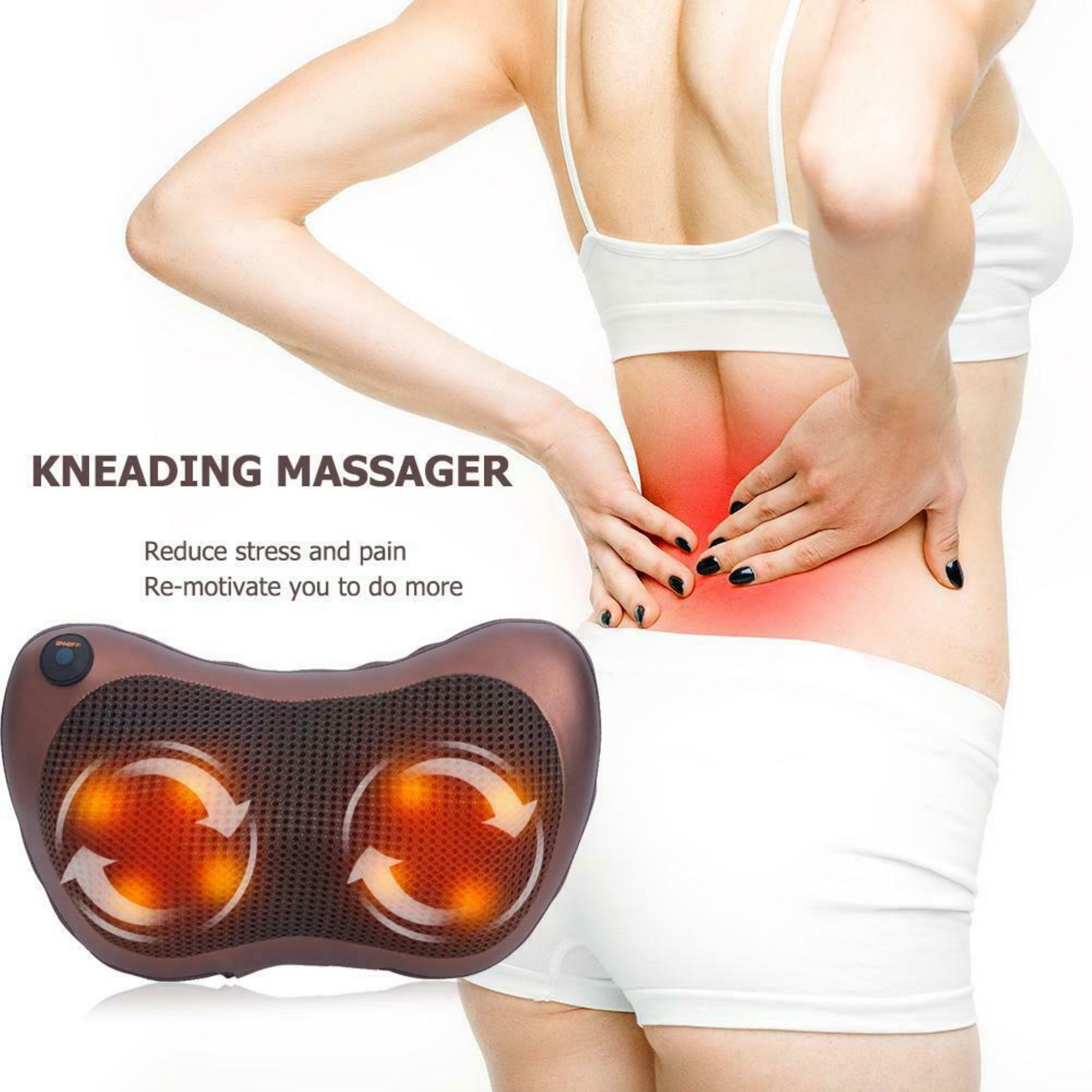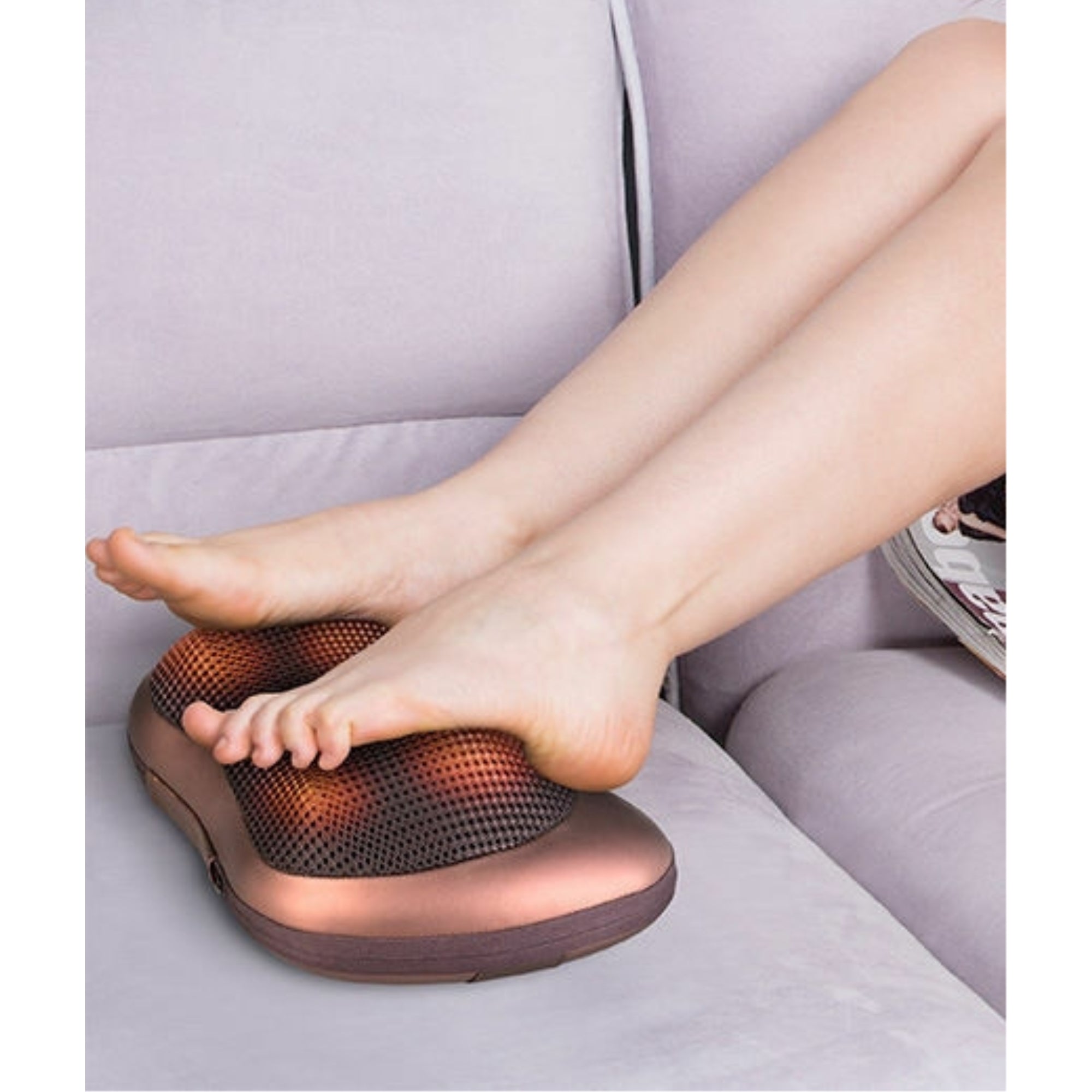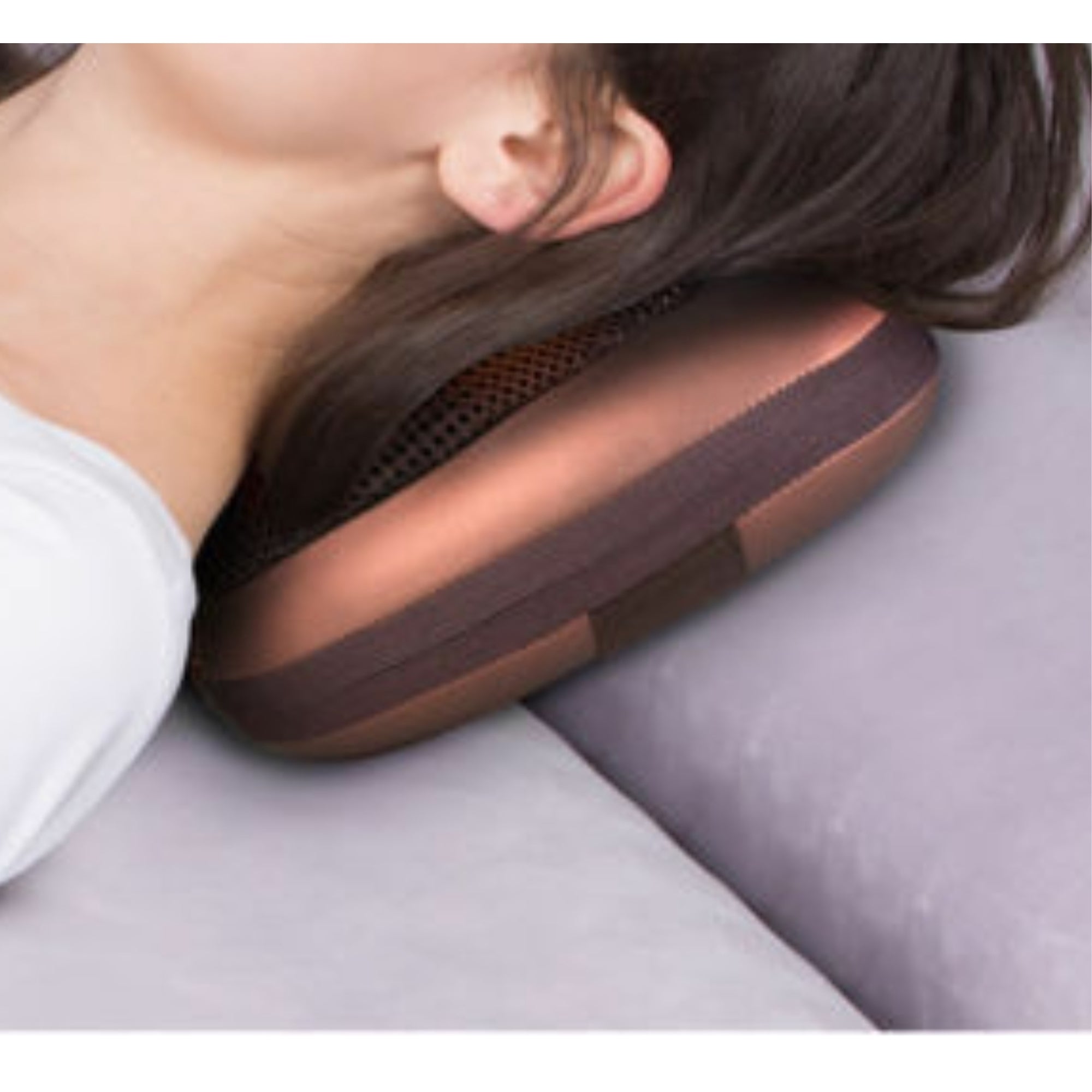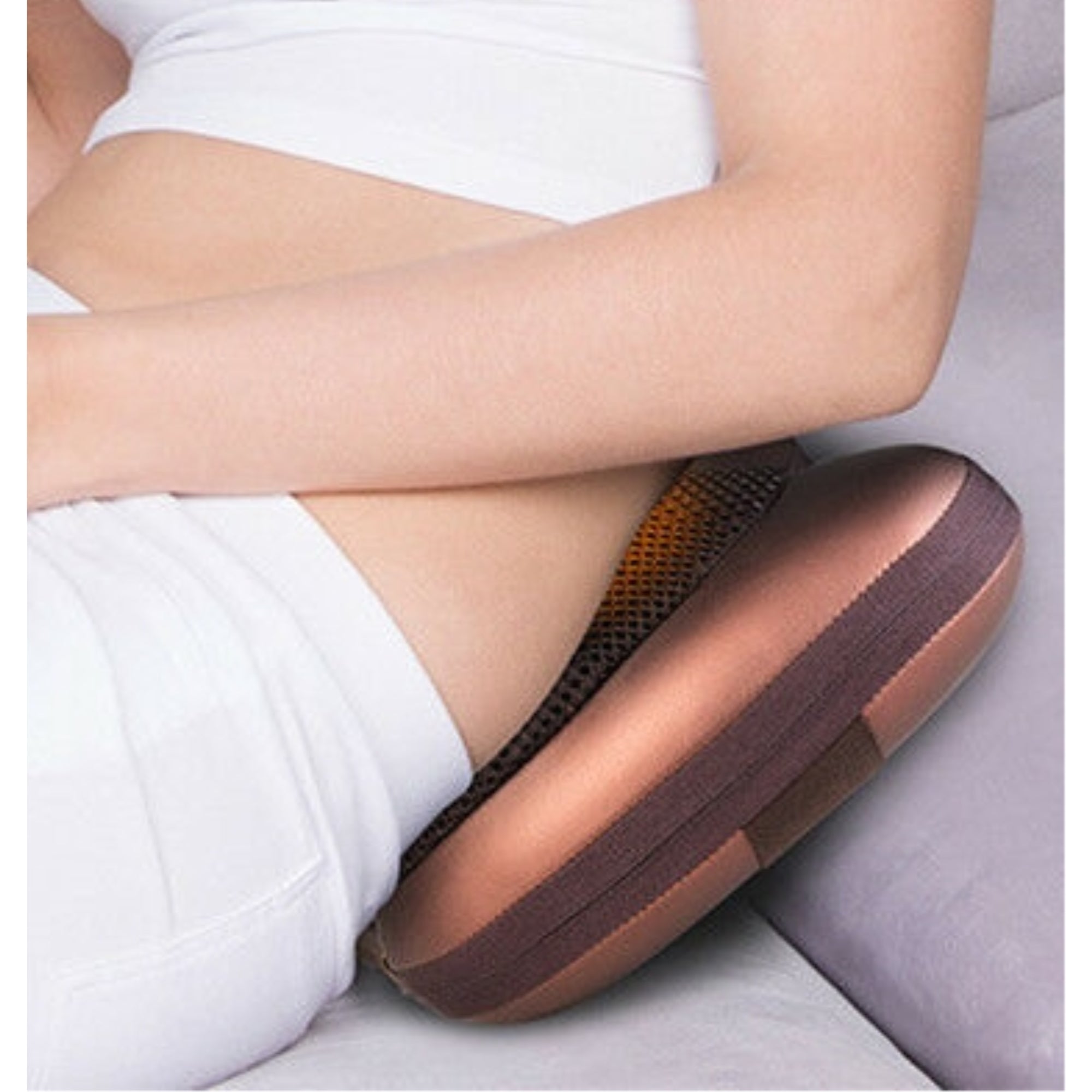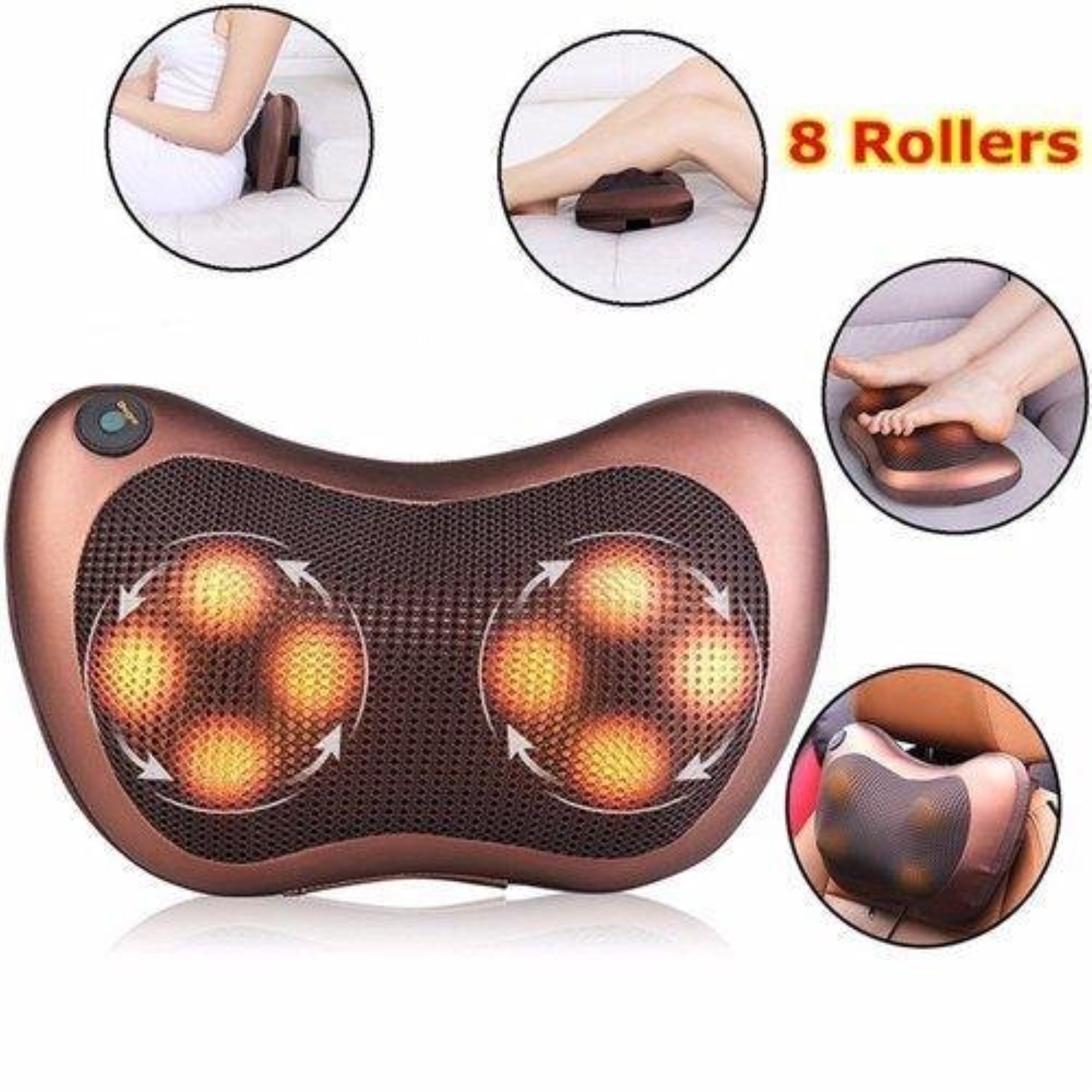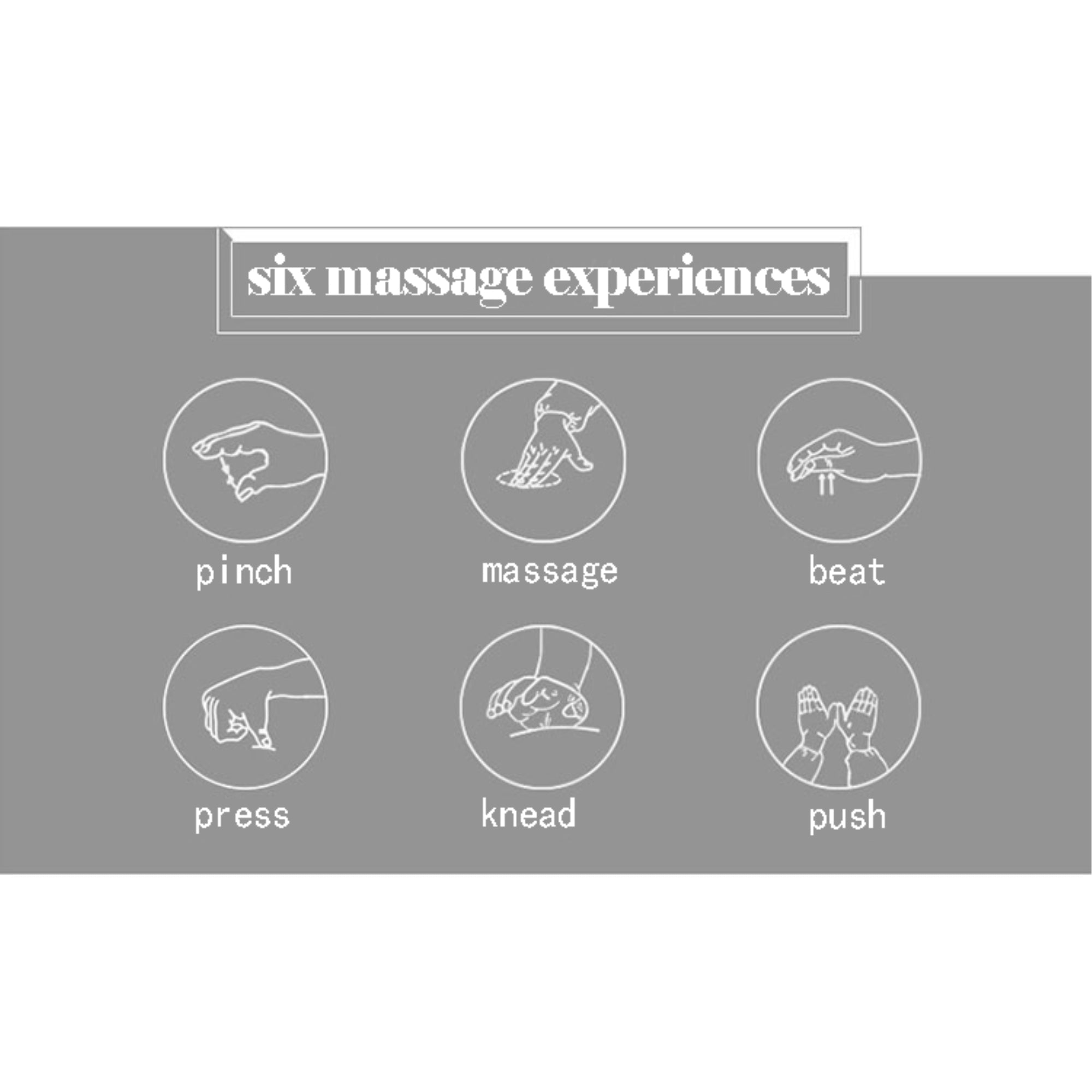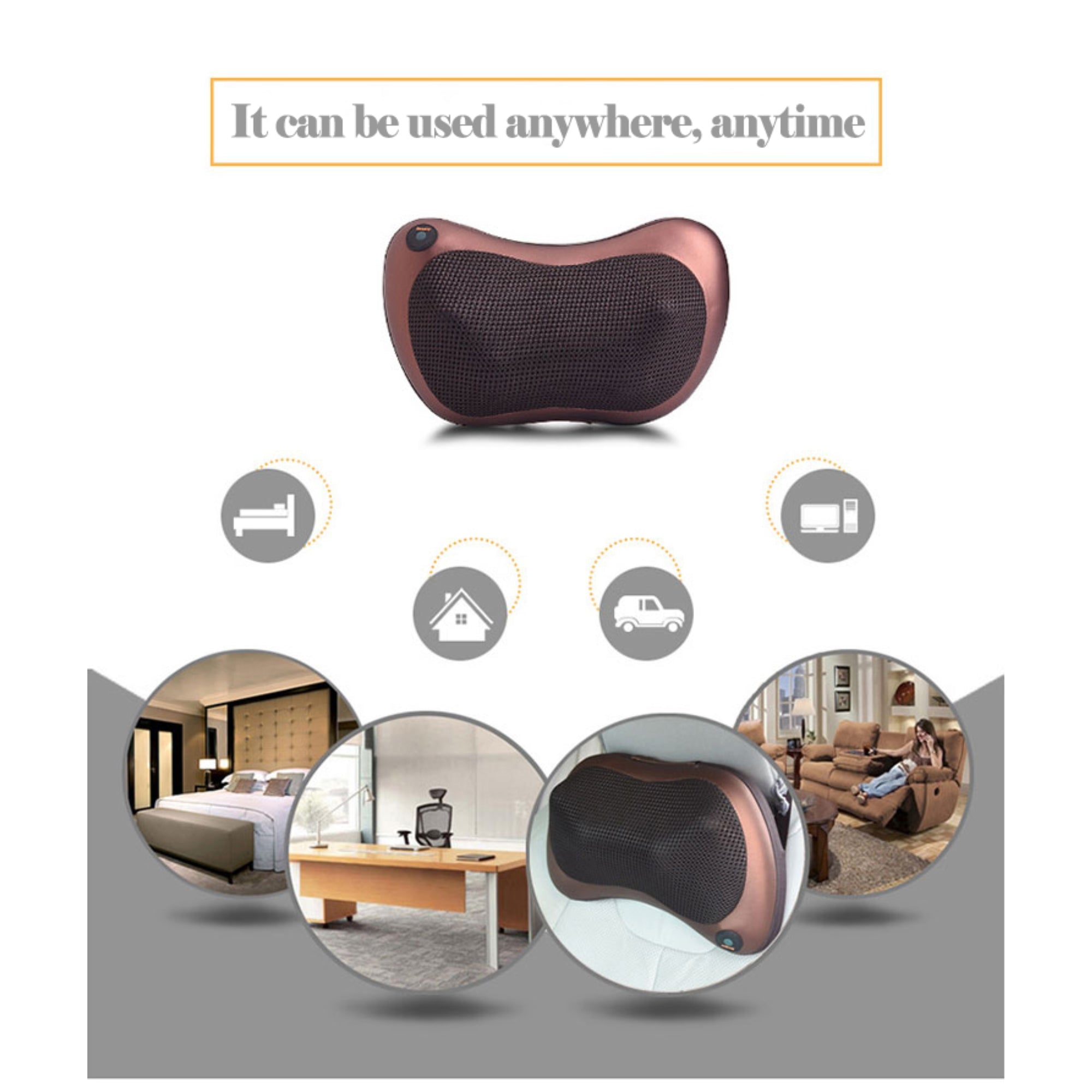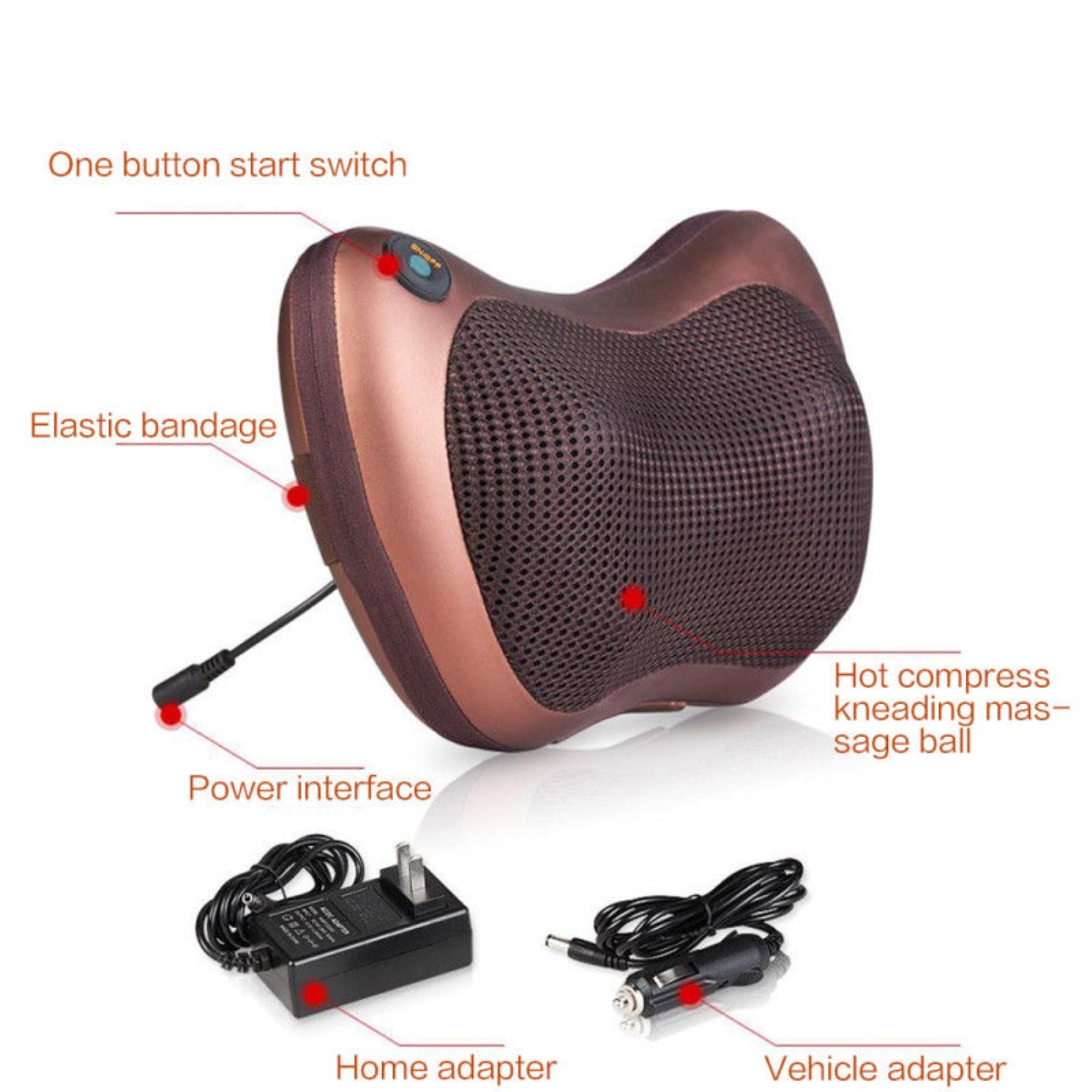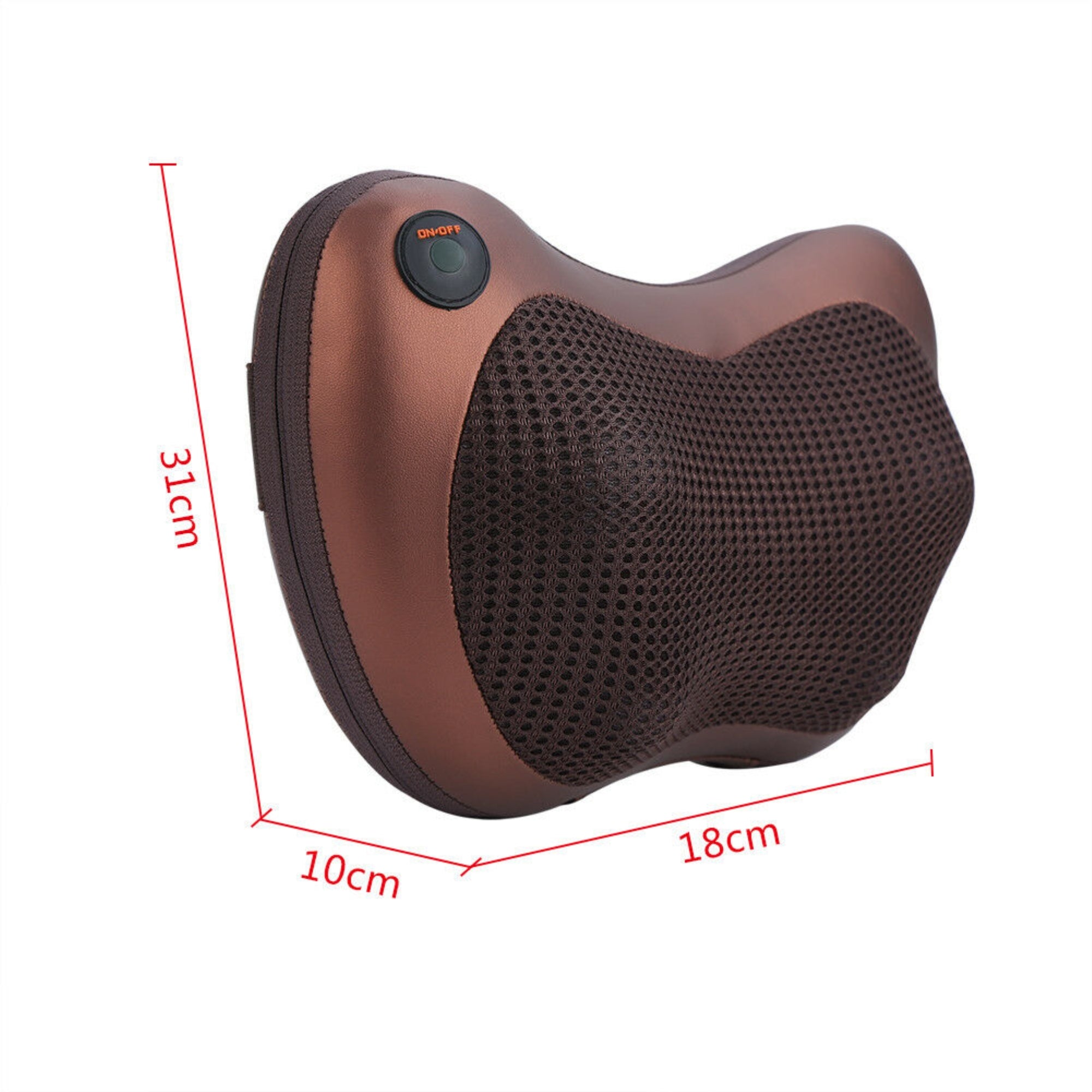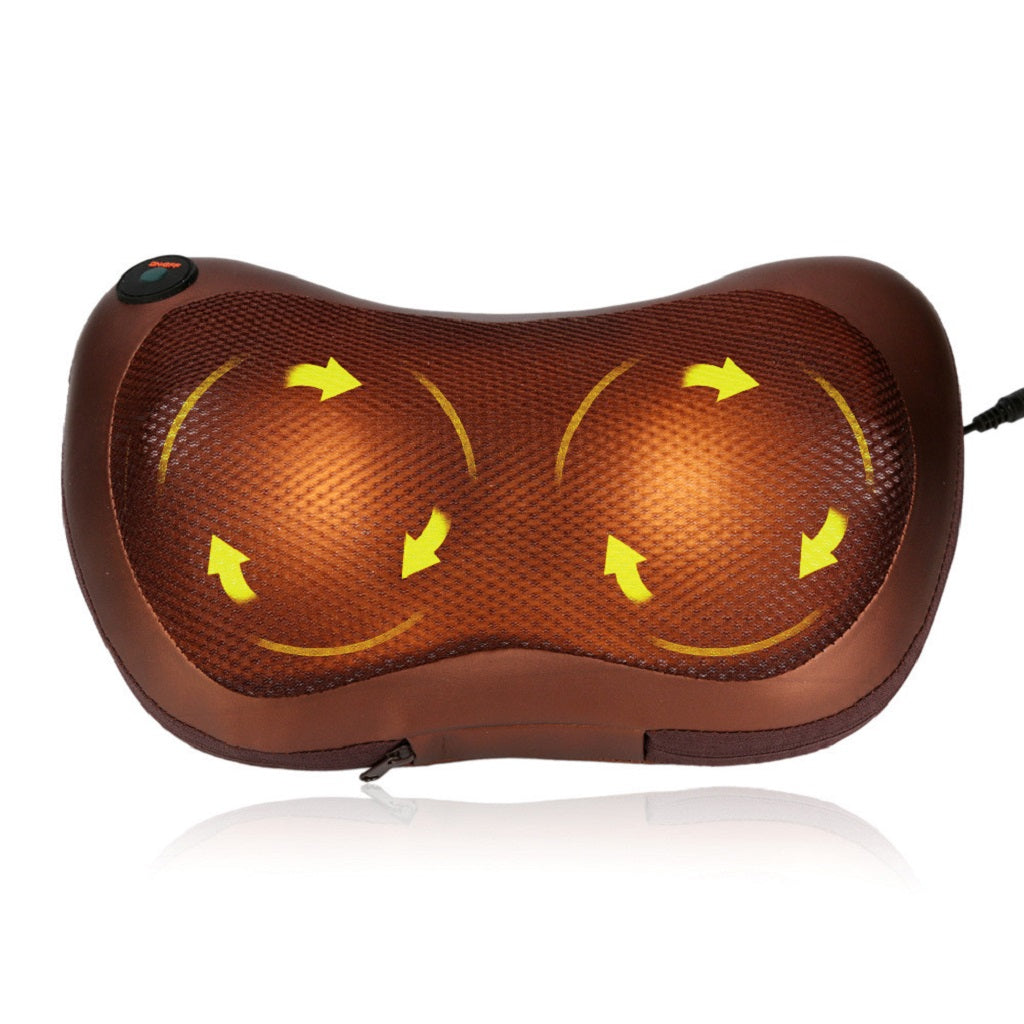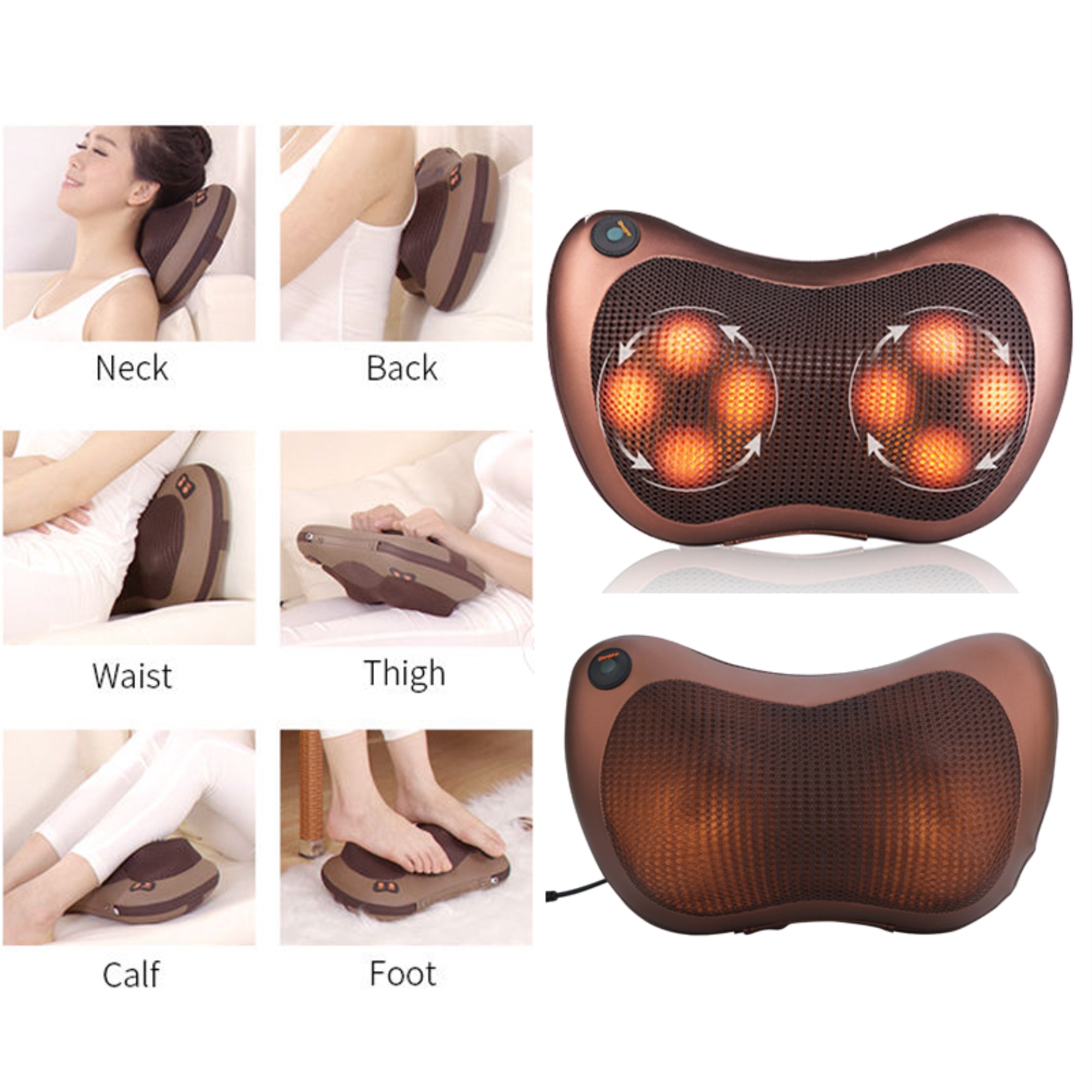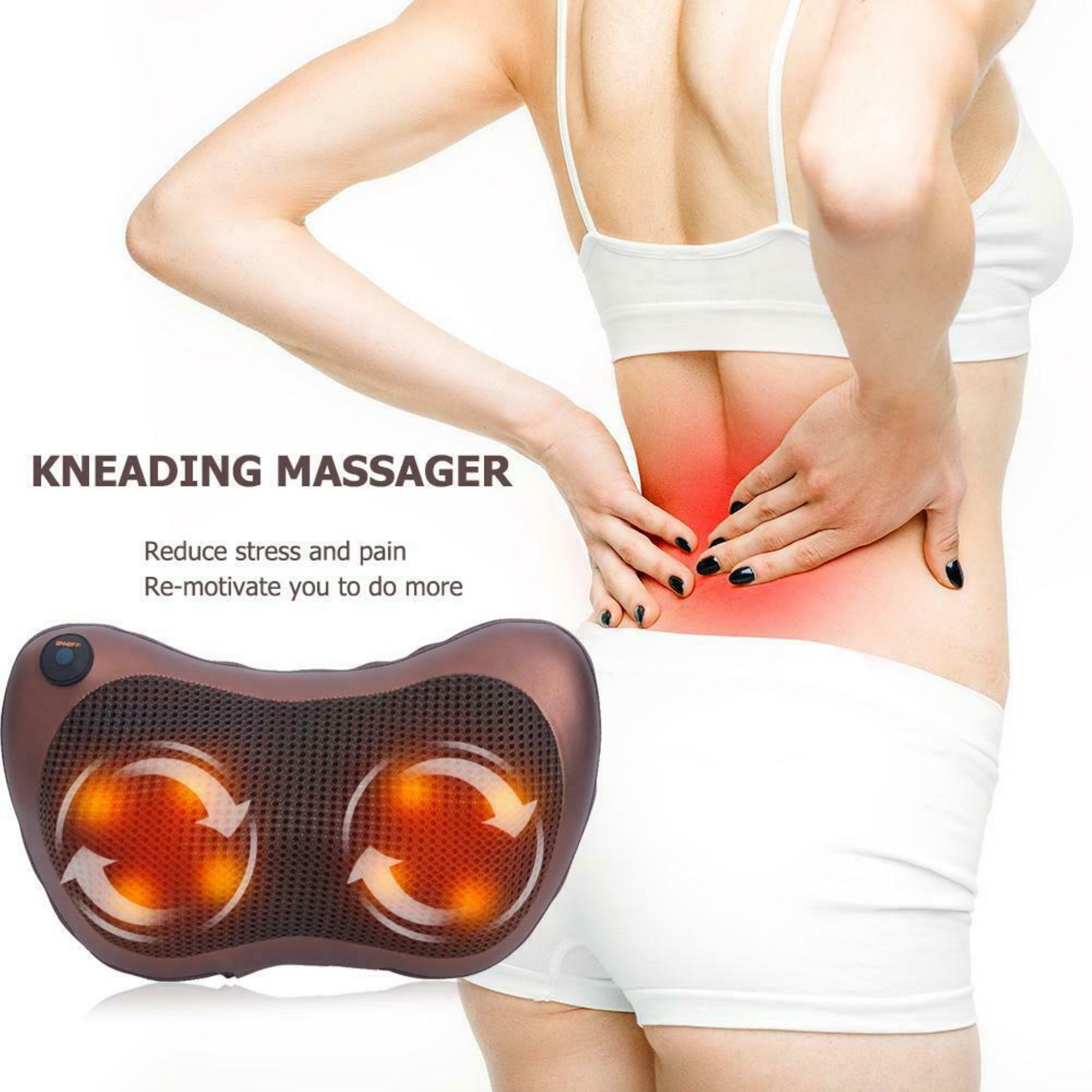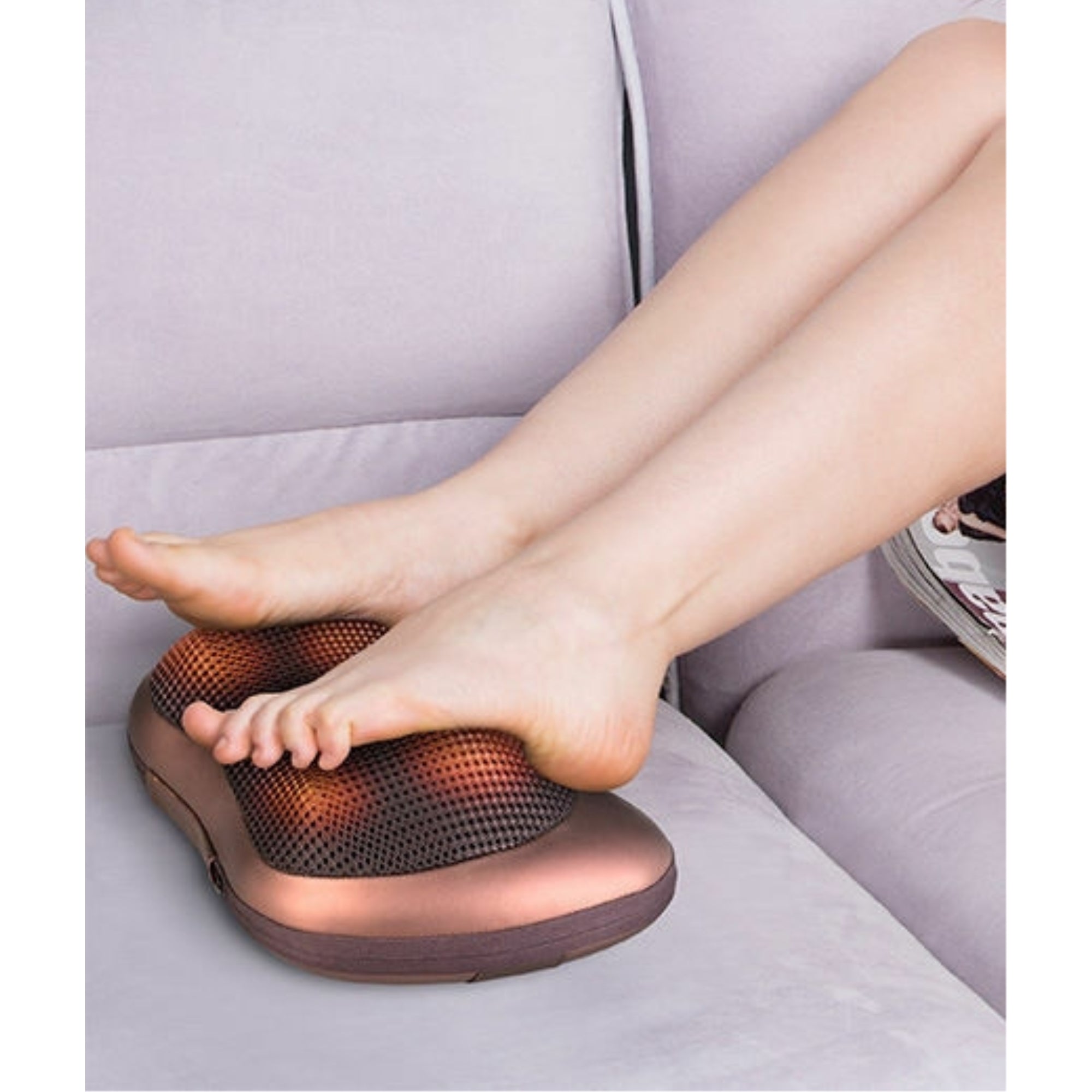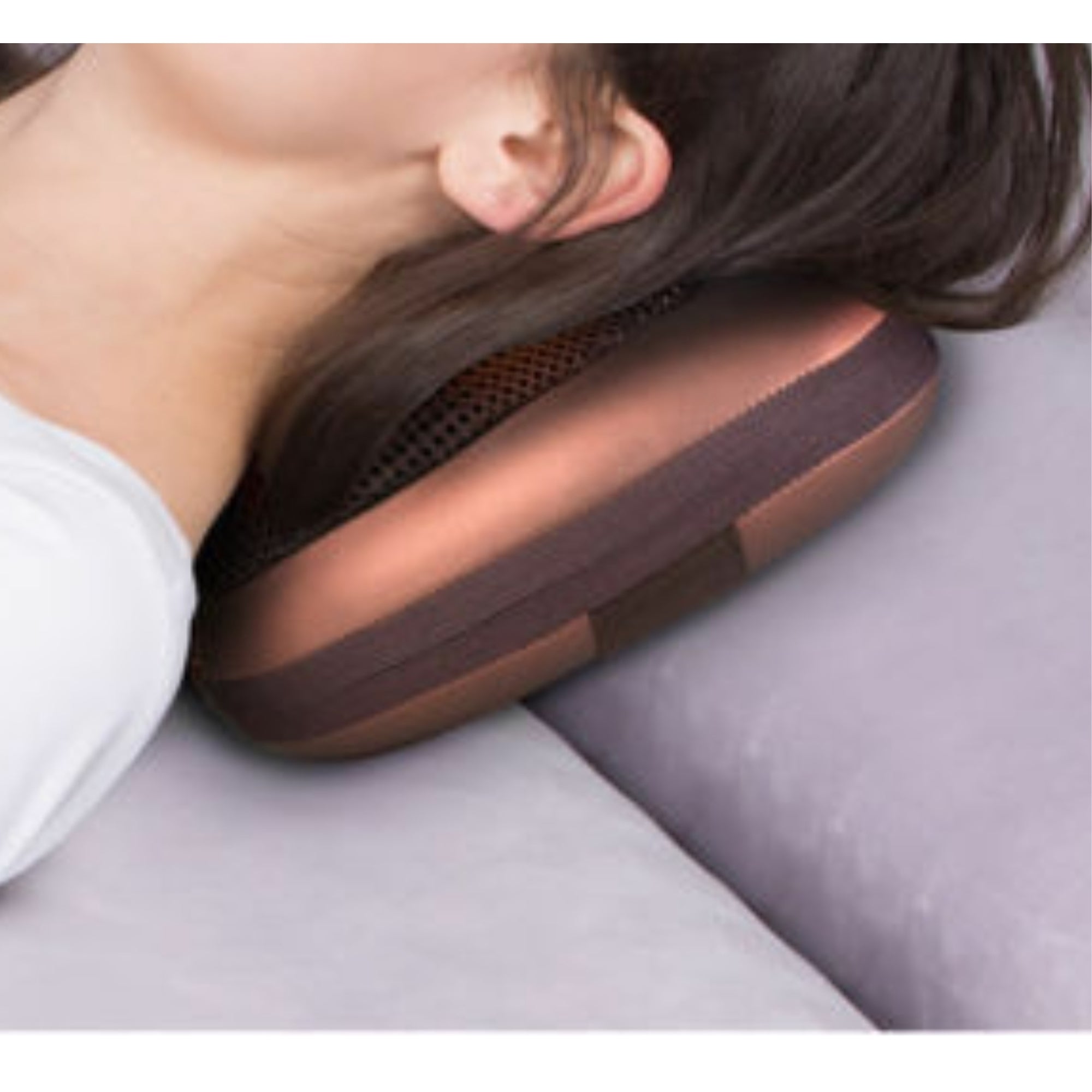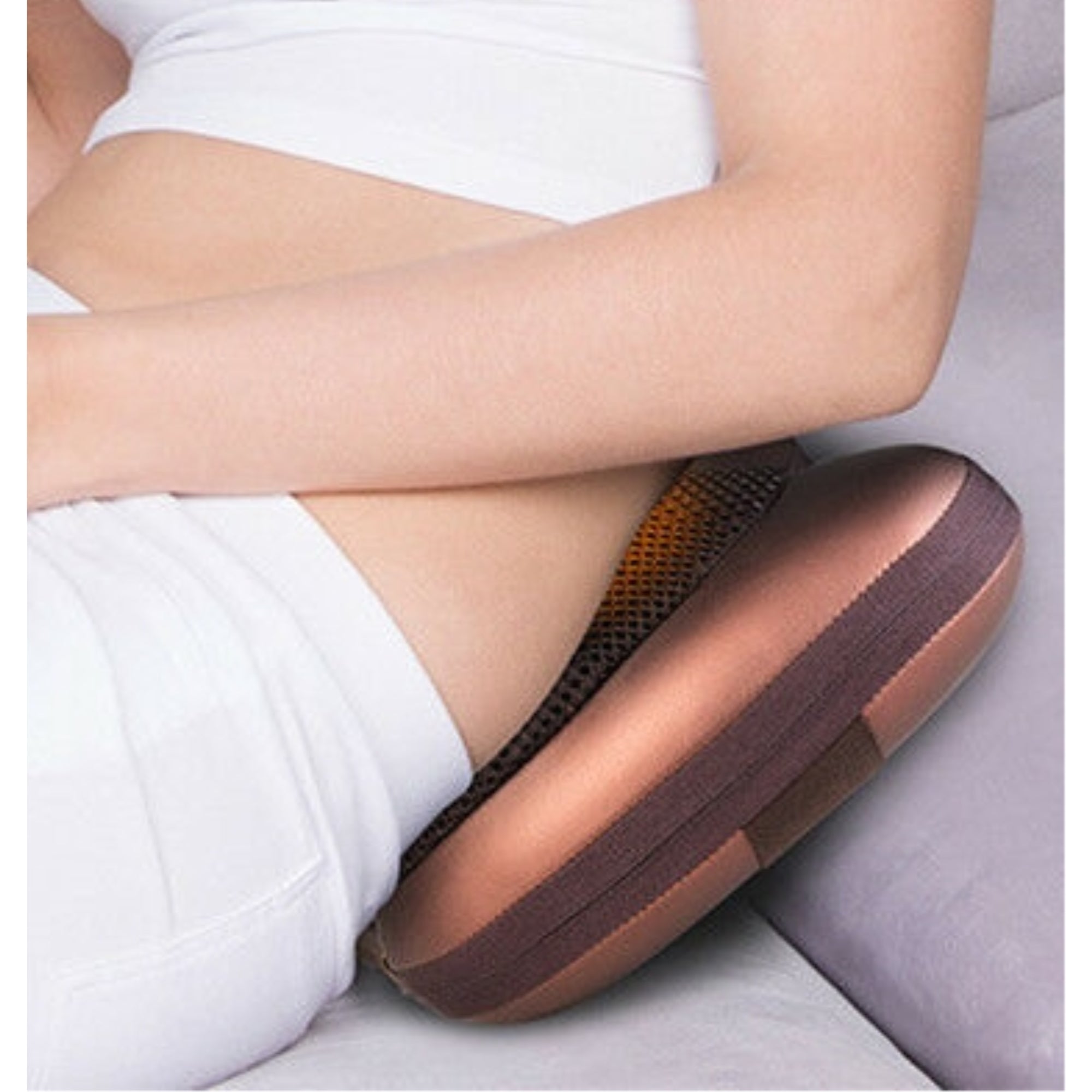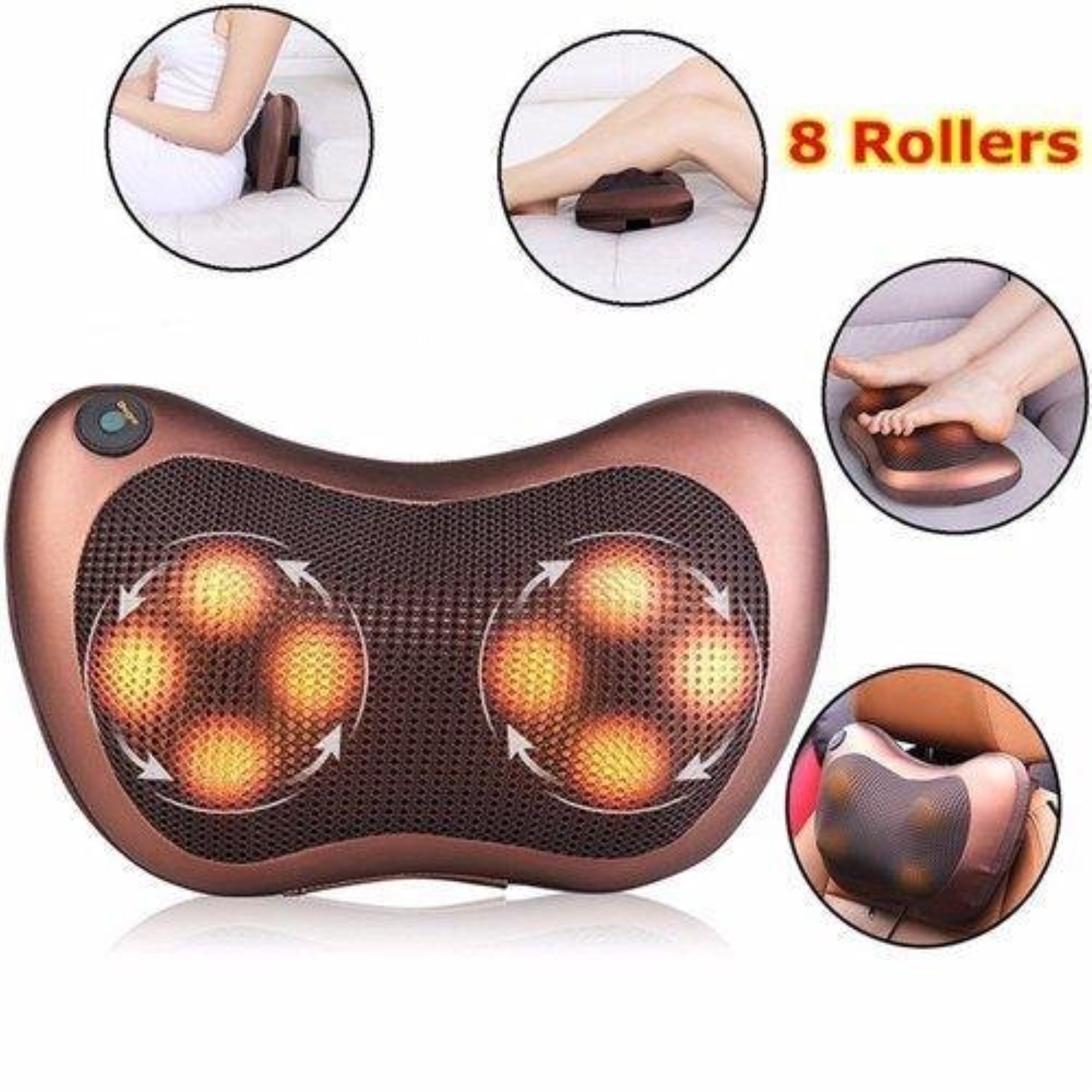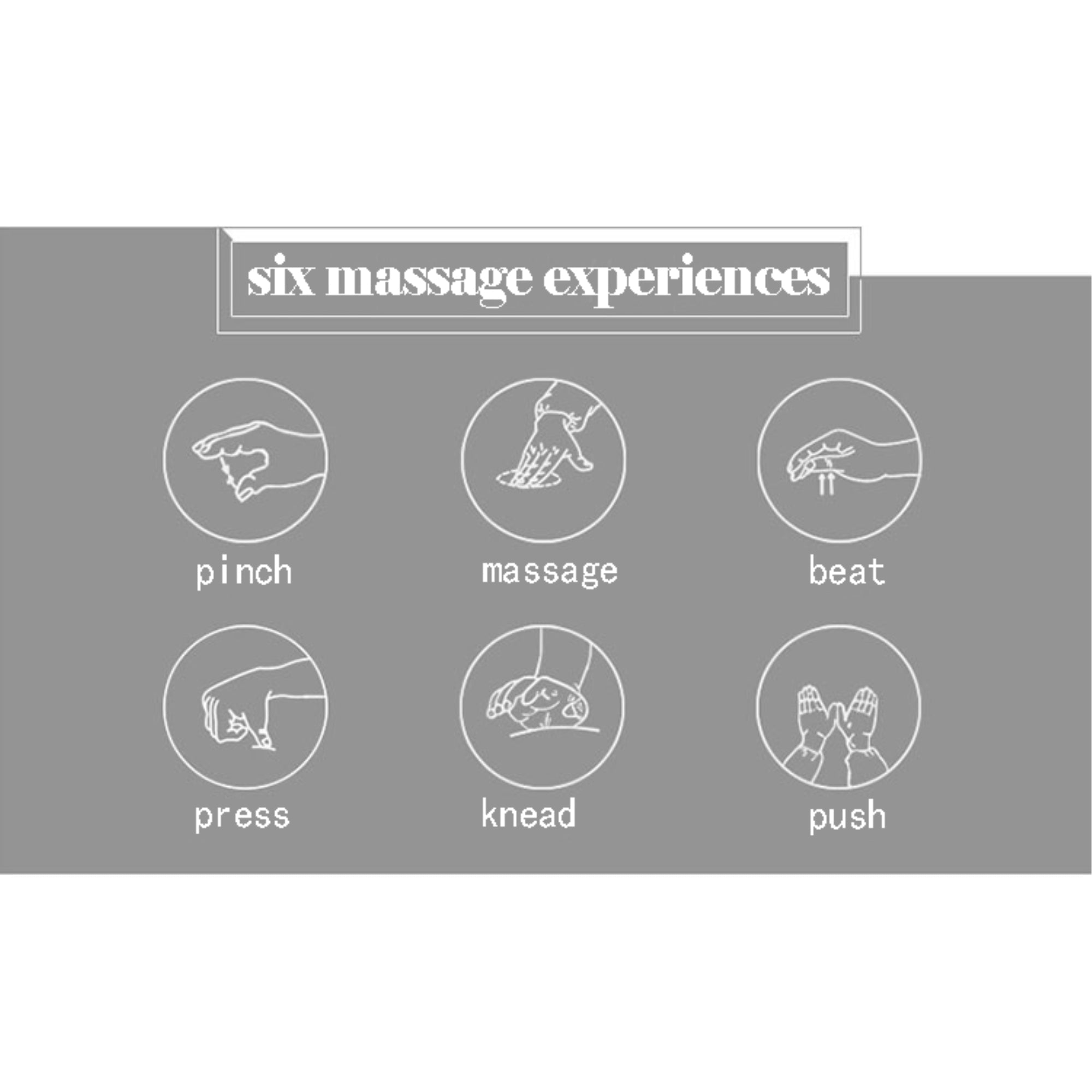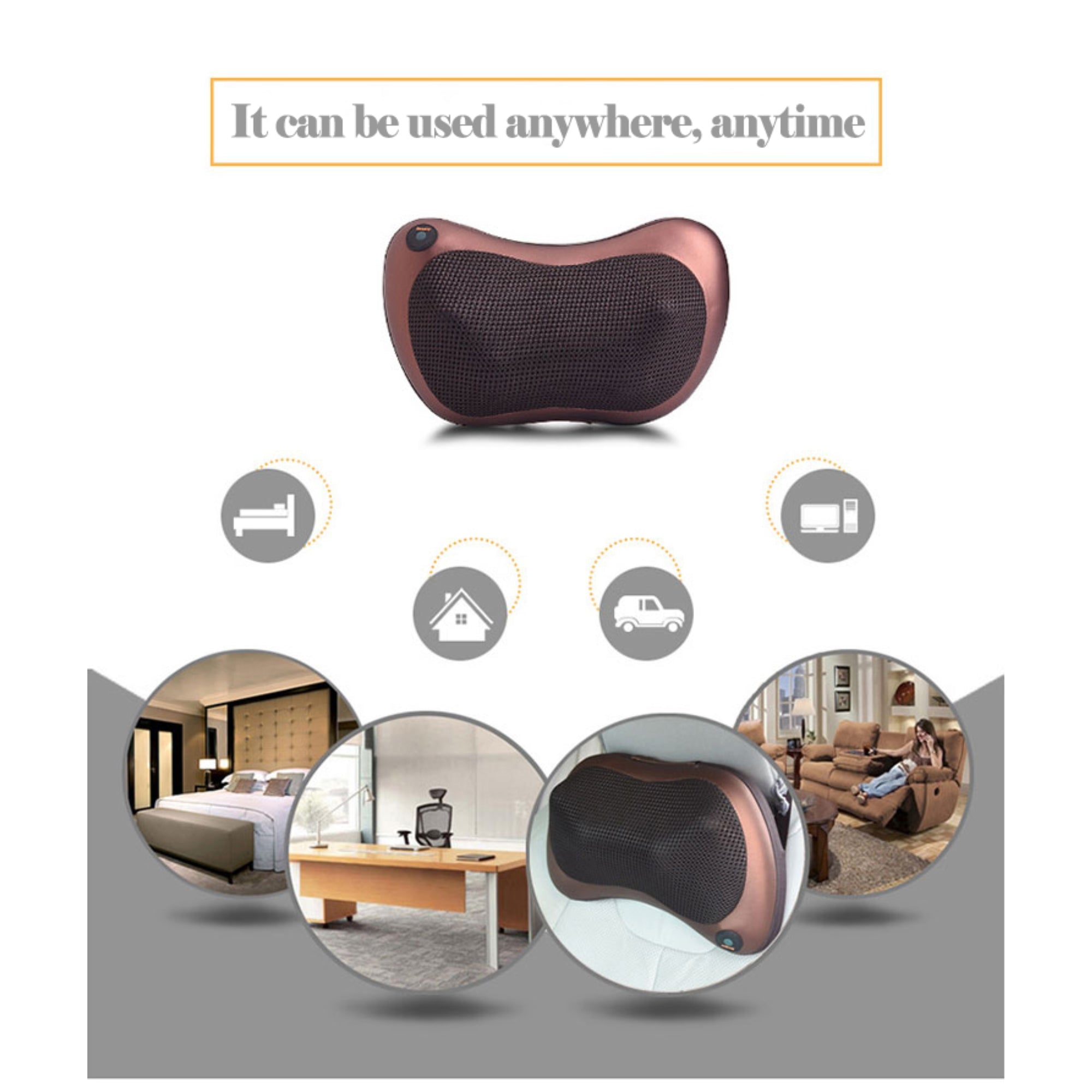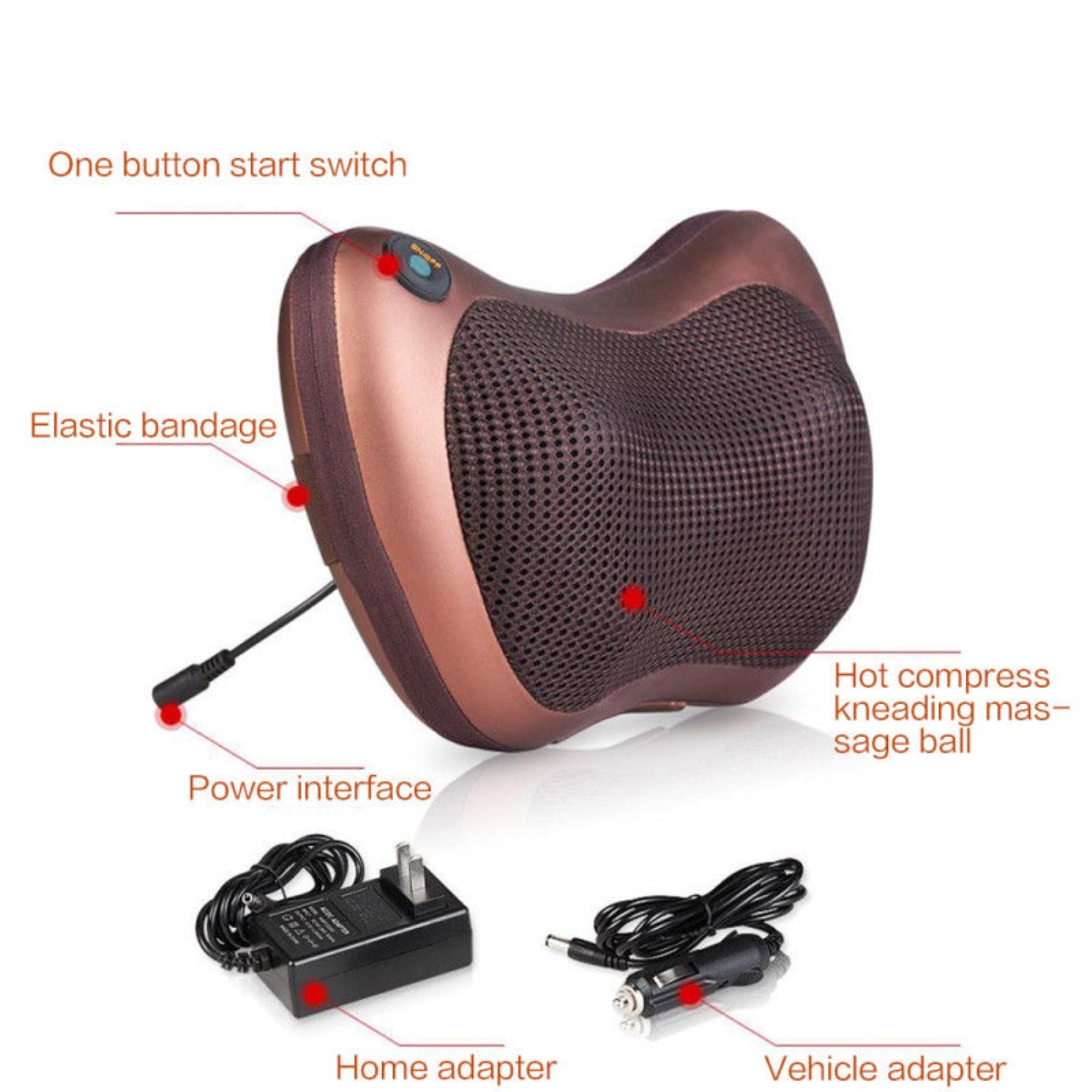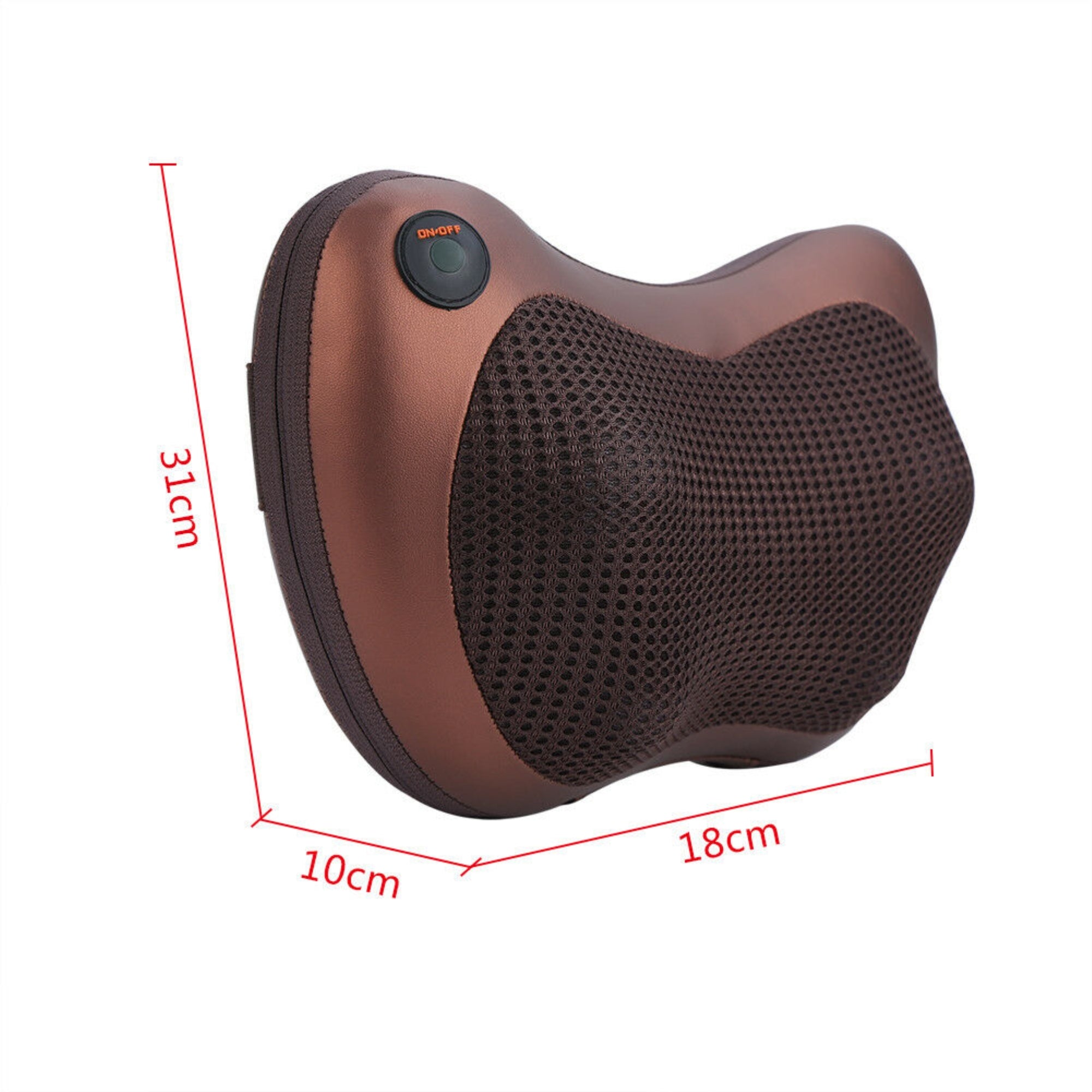 Shiatsu And Heat Massage Pillow
Sit back, relax, and loosen your tight muscles with a comforting massage.
Melt away tension and soothe sore muscles with this Shiatsu massage pillow. Through a combination of rotating nodes and heat the pillow delivers a deep-kneading shiatsu massage that can be targeted to your neck, shoulders, back, or legs.

• Shiatsu & Heating Pillow Massager
• Multi-purpose: back, neck and shoulders
• 4 Pcs Shiatsu massage heads
• Smooth heating
• Bidirectional feature (every 1 min)

1) Nodes:4 Deep-Kneading Rotating Shiatsu Massage Nodes Work Wonders To Relieve Aches, Knots And Muscle Tension. These Massage Nodes Are Set Up To Automatically Reverse Directions During Each Individual Massage Session.
2) Enhancing Blood Circulation: The Heating Function Adds An Extra Touch Of Muscle-Soothing Intensity, Helping You Relax By Enhancing Blood Circulation. All You Have To Do Is Sit Back, Press The 'On' Button, And Simply Let Your Stress Melt Away.
3) Design: Ultra-Compact, Ultra-Slim Design 3.5" Ultra Slim Ergonomic Design Contours Perfectly Around Lower & Upper-Back, Neck, Abdomen, Calf, And Thigh Areas. The Dr Physio Pillow Massager Merely Takes Up 3.5 Inches Of Space.
4) Adjustable Straps: The No-Fuss Adjustable Straps Are Easy To Use, Allowing You To Secure The Dr Physio Pillow Massager To Your Favorite Chair, Sofa Or Car Seat.
5) Qualiy: Top Quality Textured Leatherette Is Durable, Soft To The Touch And Easy To Clean.